Over the past four years, ChairsFX has been documenting ergonomic trends from different perspectives. This page lists the best ChairsFX articles organized into topics. Those researching gaming chairs, office chairs, or modern ergonomic principles should be able to find what they're looking for below.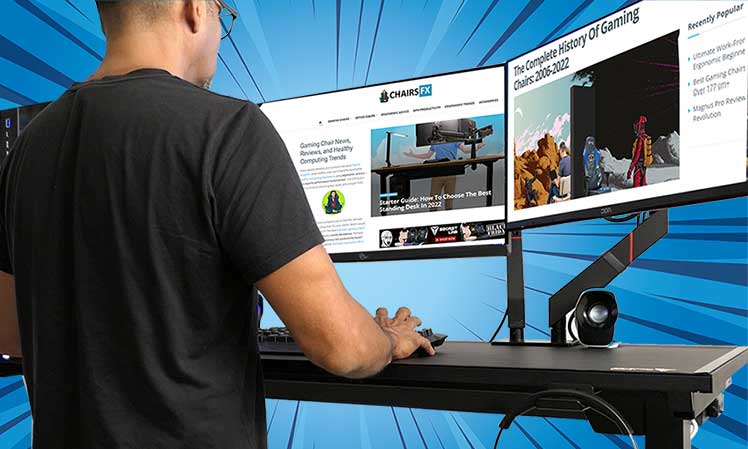 Top Stories Organized By Topic
If you're new to ergonomic desk working concepts, these topics will get you up to speed:
Goal: DIY Muscle Memory Posture Fixes
Many people adopt poor posture habits because they don't know any better. Buying ergonomic furniture will force you to become more aware of your body's mechanics. Many studies show that when given viable targets, people can fix their posture problems in-house.
First, you'll need a good ergonomic chair. Then you'll have to use it correctly. As you transition to improved posture, you'll have to face — and overcome — deep-rooted habits.
That makes muscle memory the final outcome of any ergonomic investment. With the right tools and the right targets, you'll need 2-3 disciplined full-time days to reset your habits. By day 5, they should be running subconsciously on auto-pilot!