A human musculoskeletal system includes bones, ligaments, tendons, and connective tissues. These days, modern desk workers face severe device-driven musculoskeletal problems. Working full-time on a PC stresses the lower back and forces long bouts of sedentary behavior. Add to this growing phone demands that force an ugly forward neck tilt. Here's a summary of the leading musculoskeletal disorders plaguing desk workers in 2023.
Musculoskeletal disorders (MSDs) are the leading contributor to disability worldwide. The WHO estimates around 1.71 billion people suffer from these(1). That works out to around 22% of the global population.
By WHO counts, lower back pain is the leading cause of disability in 160 countries. Other common MSDs include:
Wrist disorders: 4 million Americans suffer from carpal tunnel syndrome.
Neck pain: the fourth-leading cause of disability in America.
Shoulder pain: Americans average 4.5 million doctor visits and $3 billion in associated health costs.
Elbow and forearm pain: 1-3% of all Americans suffer from elbow tendonitis, aka tennis elbow.
All of the above are symptoms of extreme stress on bones, ligaments, tendons, and connective tissues. Beyond causing pain, that stress burns massive amounts of energy.
Musculoskeletal Downward Spiral
Homo sapiens have existed for around 200,000 years. For 90% of that time, they lived active hunter-gatherer lifestyles. Sitting all day started to become the norm in the 1800s. Soon after, clear evidence of musculoskeletal disorders suddenly emerged.
For instance, the concept of mandatory schooling began in 1852 in Massachusetts. Then, reports of poor posture and back pain among young people started flooding in.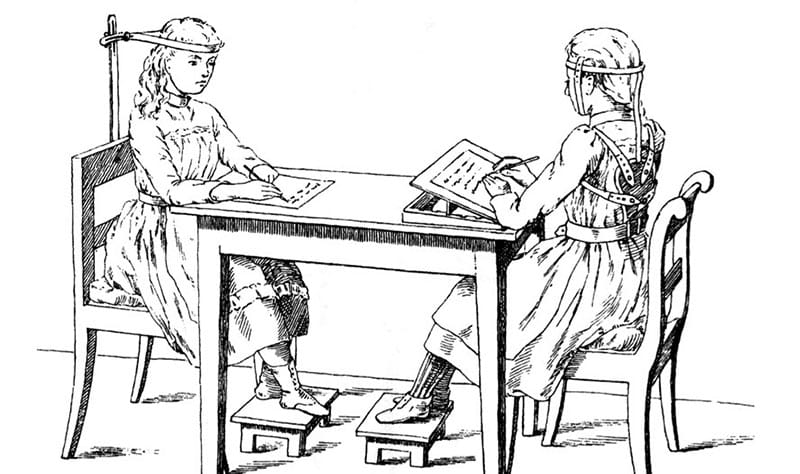 Nonetheless, school seating has not evolved in over 150 years! Instead of ergonomic furniture that adjusts to the student, students must still adapt their bodies to 1850s-era sitting standards.
Over a similar time frame, standard office seating has also evolved at a snail's pace. In fact, millions of hapless desk workers still toil full-time on non-ergonomic chairs in 2023!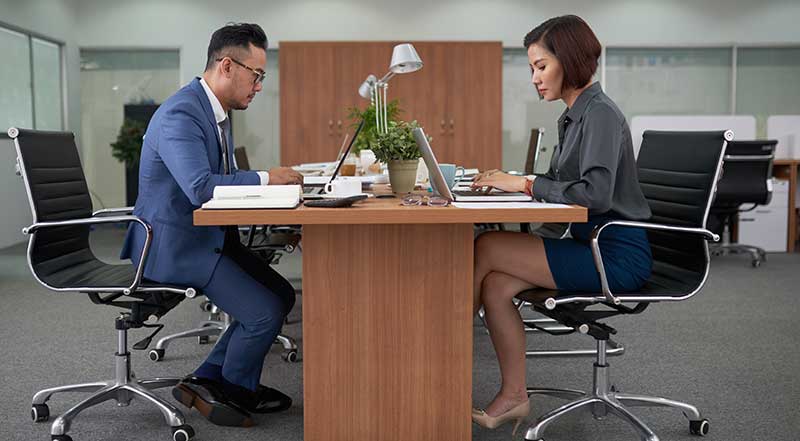 This is despite the well-documented physical and mental harm caused by unsupported sitting.
Here are the most common musculoskeletal problems suffered by typical desk workers in 2023:
Healthy Desk Work Tactics
This article lists five major musculoskeletal problems suffered by desk workers. Looking at the list, modern ergonomics only has answers for the first problem.
Circa 2023, ergonomic mobile device support is primitive. As a result, the 5th edition Handbook of Human Factors And Ergonomics cites multi-device support as the driving ergonomic priority of our time.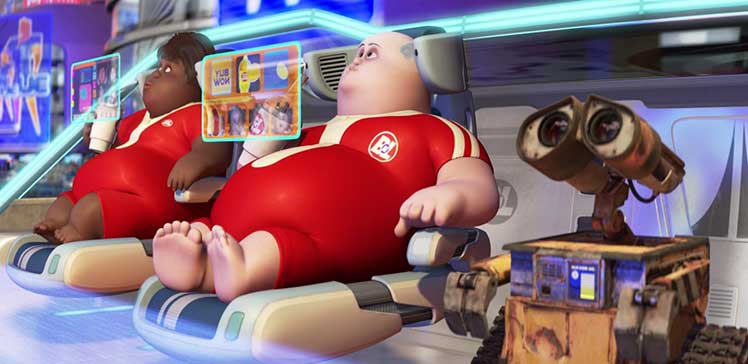 Given the lack of texting support, adhering to old-school back support fundamentals becomes more important than ever. Doing so will help to lessen the effects of text neck, rather than exacerbate them. Here are the fundamentals:
Problem: Ergonomic Phone Support
Apple, Samsung, and other top phone makers earn billions each year in sales. However, none of that revenue goes into addressing the excessive forward neck tilt that phone use causes. Even so, ergonomic phone research has proceeded without their help.
A 0° neck flexion has already been proven to generate the least muscle activity in the neck and shoulders. Last year, a small Thai college tested mobile usage with a 0° neck flexion and various shoulder flexions.
They found a 30° flexion was the best compromise of activation levels among relevant muscle groups. That angle also received the lowest neck and shoulder discomfort scores.
Conclusion
The musculoskeletal challenges facing modern desk workers are immense. While grinding all day on a desktop PC, they must constantly ward off lower back tightness and a bent spine.
At the same time, unsupported phone usage bends the neck and spine even further! Without proper support — and disciplined usage — musculoskeletal health declines. Here's the usual downward spiral that most desk workers face:
Not even mega-wealthy celebrities and world leaders are immune. Famous names like Obama, Boris Johnson, Lebron James, and Alexandria Ocasio-Cortez all have poor texting form. As a result, they all show signs of Text Neck Syndrome.
On the flip side, others like David Beckham and Tim Cook (Apple CEO) have excellent phone form — and neck posture! How do they do it? Check this feature to find out:
Celebrities With Text Neck + Texting Role Models
Footnotes