Every 'fully-ergonomic' chair supports neutral postures with 3 key features. An adjustable lumbar aligns the spine; adjustable arms add bracing; a reclining backrest adds movement. A fully-ergonomic $250 office chair supports neutral postures just fine. Paying more for a high-end ergonomic office chair buys luxury extras — not objectively better back support. I've tested them all. Those wanting neutral sitting support plus a longer warranty, higher build quality, and nicer aesthetics can read on. Value-for-money hunters can look elsewhere.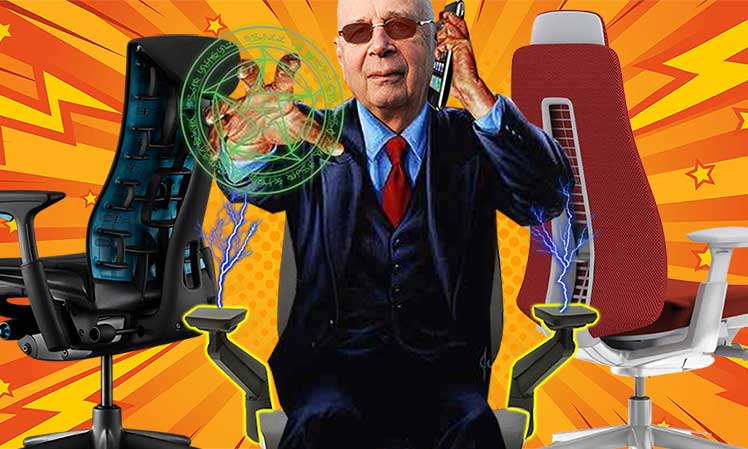 First-time ergo chair buyers may assume that paying more ensures 'better' back support. So spending over $800 should ensure 'medical grade' back support, right? Wrong. 'Medical grade' back support is a myth.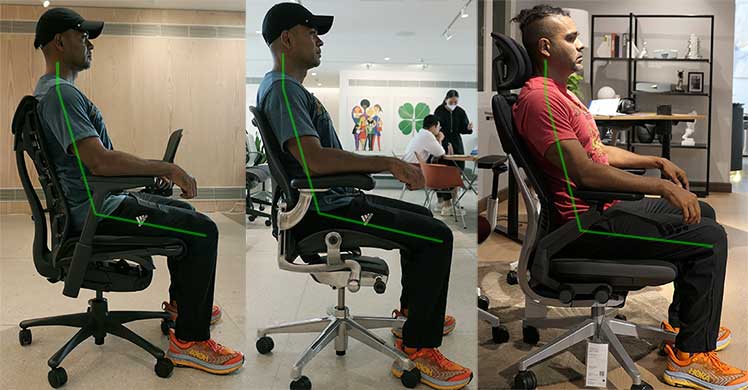 In fact, all fully-ergonomic chairs have the same biomechanical ends. For example, the $448.20 Steelcase Series 1 delivers the same quality of back support as much pricier chairs.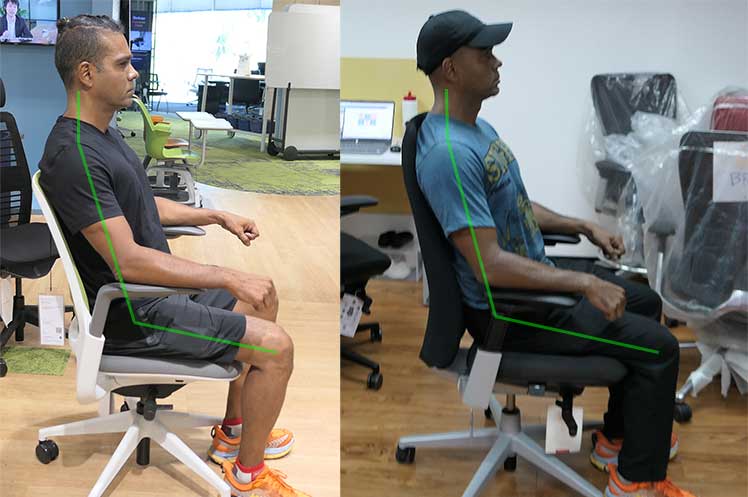 So why pay $800 to $2500 for a high-end model? Most serve up a cookie-cutter lumbar-powered support style. Are they really worth the high price? Let's take a skeptical look at the best ergonomic office chairs of 2023.
Best Tier 1 Elite Ergonomic Chairs
Herman Miller's two flagship chairs are legit. Each brings something unique to the table. Meanwhile, the Steelcase Gesture is the closest competitor to Herman Miller's best.
Are these chairs worth paying a premium for? Let's investigate:
Herman Miller Embody: justifies its high price with a unique upper back support concept. When used correctly, it works very well.
Herman Miller Aeron: run-of-the-mill neutral posture support with the world's best mesh upholstery — by a large margin. Sitting in this chair will instantly make you feel happy.
Steelcase Gesture: its 360° arms don't fully support mobile computing. Otherwise, it provides solid neutral posture support in a good-looking package.
Best Tier 2 Elite Ergonomic Chairs
The tier 1 chairs listed above flout flamboyant extra features (like space-aged mesh and avant-garde support concepts) on top of neutral posture support fundamentals. These tier 2 chairs do away with flashy titillation to deliver variations on the classic lumbar-powered support concept.
Herman Miller Mirra 2: a modernized version of the Aeron with a height x depth lumbar. It's (arguably) technically better than the Aeron — with inferior aesthetics.
Steelcase Leap: does everything the Gesture does, for a bit less money. On the downside, its design is super-boring.
Haworth Fern: this clumsy interpretation has a weird, overly-aggressive lumbar airbag system and a built-in lumbar curve that will only fit midgets.
High Prices ≠ Better Back Support
Even if you spend $2000+ on a chair, inflated expectations can dampen your enjoyment. Spending more to achieve objectively 'better' back support will disappoint. In contrast, paying a premium to buy a longer warranty and a higher build quality will deliver as expected.
Keep these factors in mind before spending more than you need to on a pricey office chair:
Reality: The Best Office Chair Is Subjective
Here at ChairsFX HQ, I'm enjoying fantastic results with my $549 Secretlab Titan Evo. Paired with a Magnus Pro sit-stand desk, it provides everything I need to enjoy a healthy and inspiring deskwork experience.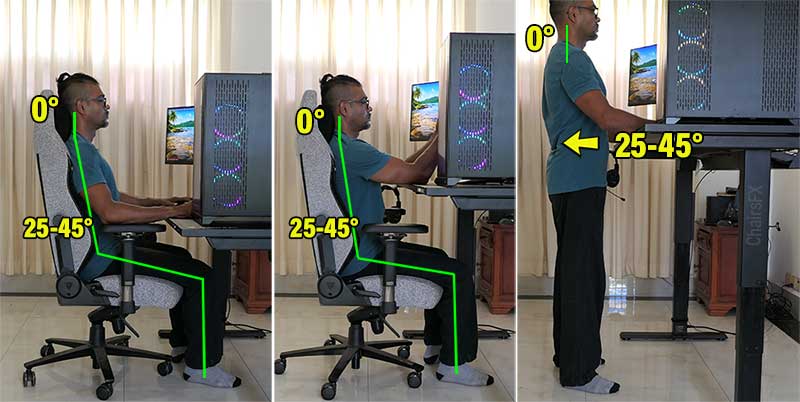 Frankly, trading my Titan chair for any fancy office chair in this review would be a downgrade. Beyond costing almost as much, a high-end office chair would give me less adjustable flexibility.
Users blinded by the lights of flashy office chair features are vulnerable to overspending. Many might assume spending more will get them superior back support. It doesn't.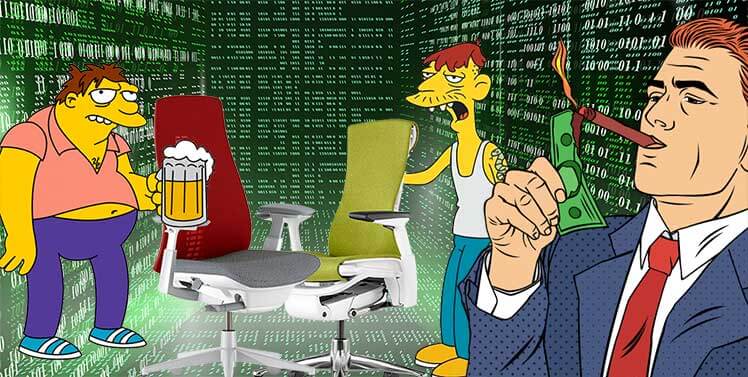 Instead, it will buy you a longer warranty, a higher build quality, and maybe some online clout. If that's worth it for your needs, go ahead and pay a premium price.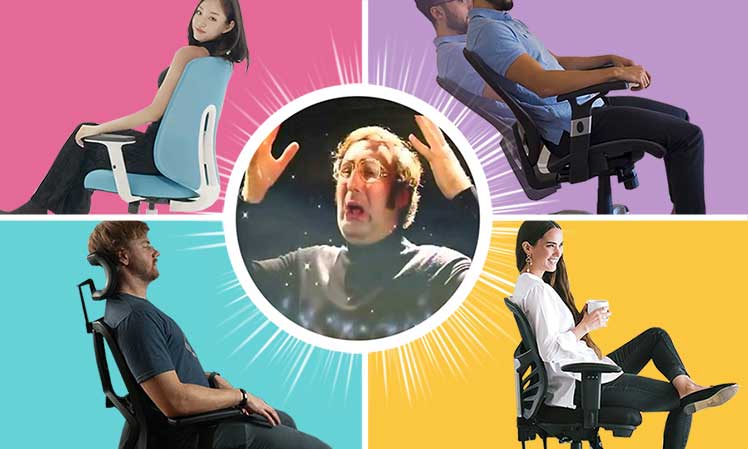 Bottom line: before spending over $1000 on a chair, make sure you're satisfied with the genuine (non-hyped) return. Otherwise, check out these affordable office chair alternatives: