Ergonomic science seeks to fit a workplace to a user's needs. In the 1800s, mandatory schooling + the Industrial Revolution made standard office chairs ubiquitous. In the 90s, PC computing + Internet brought ergonomic chairs to the fore. Fast-forward to 2023: a multi-faceted, multi-device ergonomic shift is upon us. Here's a timeline of ergonomic evolutions from 1850 to 2023.
The human body is not designed to sit for long periods. For 180,000+ years, fitness was driven by the need to survive. Hunting, gathering, and defense made people lean and fit(1).
In America, the shift from agricultural to industrial life brought major lifestyle changes:
Primitive Nomads (pre-10,000 B.C.): very high levels of fitness. Tribes often went on 1 to 2-day hunting/ gathering journeys. After successful excursions, groups would travel 6-20 miles to visit other tribes.
American Colonial Period (1700-1776): high levels of fitness. Life revolved around plowing wilderness, hunting for food, and herding cattle.
American Post-Civil War (1865-1900): low levels of fitness. Industrial life replaced an agricultural one as people transitioned to sedentary city living.
The industrial era created a massive demand for full-time sitting support. Standard office chairs filled that role. Early models only let you adjust the seat height.

By the 1970s, padded seats and rocking functions emerged as the pinnacle of luxury. Then, personal computing + Internet sparked an ergonomic seating revolution in the 1990s.
Significantly, the importance of crisp, 90s-era postures is fading. In its place, a new, semi-formal sitting style is taking root.
Ergonomic History Timeline 1850-2023
2021: Multi-device Ergonomic Guidelines
For years, WEF policy-makers have been hyping a 4th Industrial Revolution. This aims to plug the masses into a near-virtual reality powered by an Internet of Things (IoT).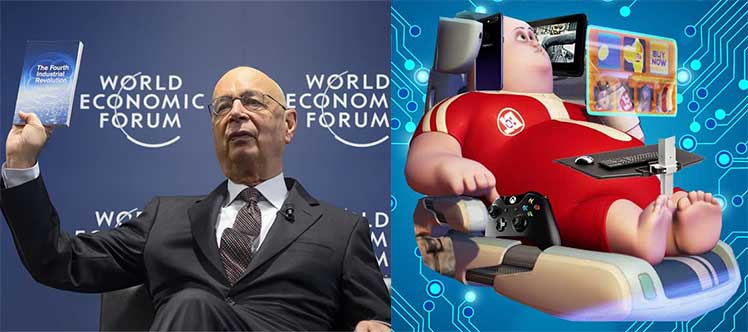 Meanwhile, the Handbook of Human Factors and Ergonomics (HFE) has been documenting workplace design standards since 1994. The point is to furnish productive workspaces that customers enjoy using.
In late 2021, it released a major 5th-edition update that supports the 4th Industrial Revolution vision. It cites two major technostress problems needing solutions:
Musculoskeletal technostress: excessive desktop computing stresses the lower back; Mobile computing causes text neck (bent neck and rounded upper spine). In a multi-device workplace, both must be addressed concurrently.
Mental technostress: humans are not equipped to handle constant flows of digital information. Techno-addiction (inability to unplug), depression, and mental burnout are common problems needing solutions.
Recap: Ergo Chair History 1904-2023
Here's a condensed timeline, with key seating industry moments highlighted:
Footnotes