Assessing a chair in 2023 based on its back support qualities is like looking at the sky through a pipe. Institutional ergonomists now tout multi-device (back and neck) support as the design priority. Esports docs hype movement and fitness as greater performance boosters than a chair. Top brands like Herman Miller are rushing out new relaxed posture seating releases. On top of it all, psychological appeal is shaping up as a major factor when choosing an ergonomic chair.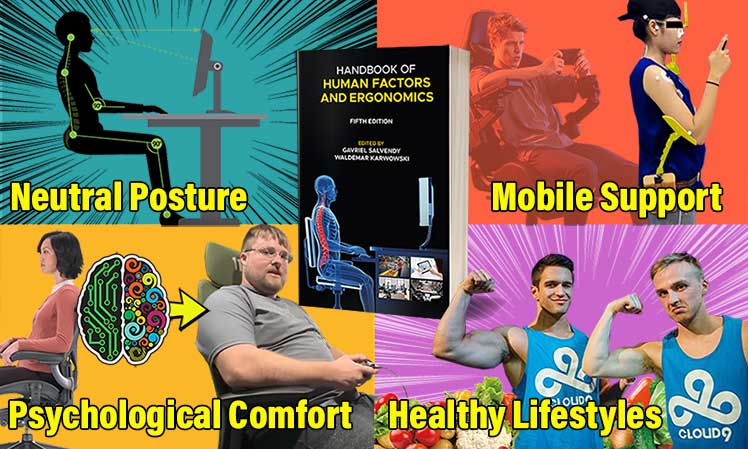 History shows that furniture design evolves in sync with technology. For instance, the Industrial Revolution turned masses of farmers into desk clerks. To support them, the basic office chair emerged in the late 1800s. Its evolution peaked in the mid-1970s:

Fast-forward to 1985: Microsoft released its Windows 1.0 operating system. Six years later, the Internet went live for the masses. Then, sedentary time spent computing skyrocketed(1).
More time spent sitting sparked a rise in the global prevalence of lower back pain. (2). That became a catalyst for an ergonomic tech-driven furniture evolution.
Office chairs with fixed components evolved to include more adjustable features — for a clear neutral posture end. Meanwhile, evidence kept mounting: psychological appeal is a major selling point. When a chair looks more comfortable, users perceive it as so.
4th Industrial (Multi-Device) Revolution
A major shift from cubicle-era desktop computing to multi-device perpetual computing is underway. The World Economic Forum hypes this as the 4th Industrial Revolution. Its aim is to plug the masses into an Internet of Things (IoT).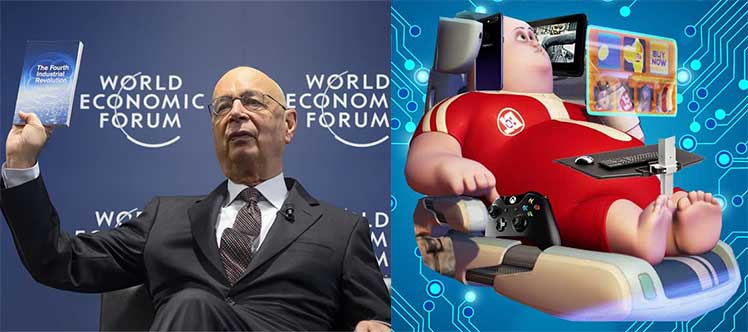 There, humans will exist in a state of perpetual, near-virtual reality. For this to happen, institutional ergonomists must figure out how to equip humans to fit comfortably into the plan.
2023 Desk Work Trend Highlights
Back in the cubicle-era desktop computing days, good back support was the only quality needed from an ergonomic chair. But these days, good desktop computing chairs are ubiquitous.
Modern multi-device users (mobile and PC) need more than good back support from their chairs. That's why the 5th edition Human Factors Handbook now touts multi-device support for the back and neck as the new design priority.
But to mitigate increasing computing times, sedentary computing solutions are also in demand. To that end, top esports docs have taken the lead on performance optimization tactics for desk workers.

Many now tout movement and fitness over the quality of one's ergonomic chair. With discipline and good habits, any chair with basic adjustable features will do. Shockingly, most tout frequent movement as more important than good posture.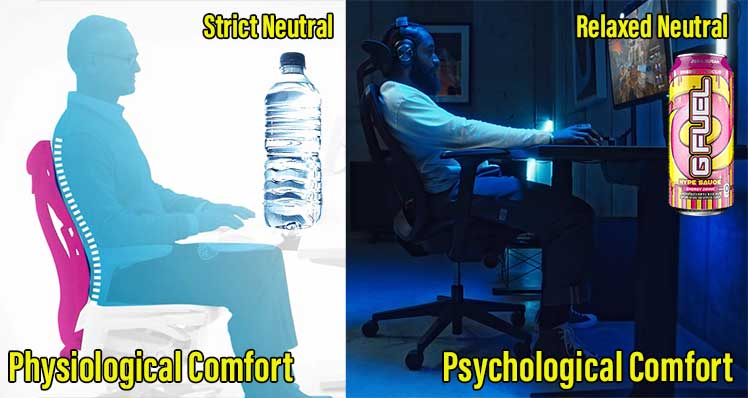 Even more shocking: elite office furniture brands are playing along. Top brands like Herman Miller and Fern are putting out releases that fully endorse relaxed postures over strict ones.
Summary of Key Trends
Here's a summary of everything to consider when shopping for a new ergonomic chair in 2023:
Conclusion
In 2023, the healthy sitting formula for desktop computing remains the same as it ever was. In brief: adjustable lumbar & armrests + a reclining backrest = neutral posture support.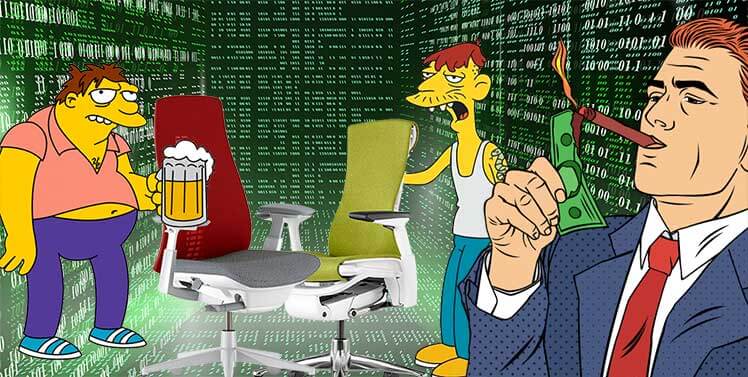 First-time buyers without a firm grasp of this concept are vulnerable to frivolous overspending. For example, the best ergonomic office chairs priced under $700 offer similar functionality as elite models twice the price.
The big difference is that cheaper chairs lack the eye-popping pizazz and frivolous extras as the elite chairs. For example, the $679.99 Oak Hollow Aloria combines high-end functionality with a legit lifetime warranty.
However, given its cubicle-era styling, the Aloria may seem more like a punishment than a bonus! Such grim corpo designs could even scare newbies into splashing out on a super-sexy ($1700+) Embody gaming chair.
But spending more does not buy 'better' back support. In this case, it buys a flashy Embody chair — with very subtle settings you'll need to master.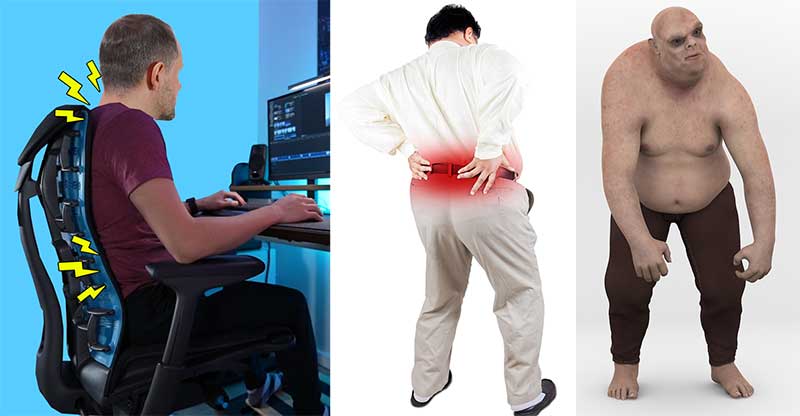 Failure to comply may ruin rather than help your posture! That might mutate your ergonomic dreams into a pricey disaster/ laundry holder.
Summary of 2023 Seating Trends For First-Time Ergo Chair Buyers
In 2023, ergonomic winds are shifting from desktop towards multi-device computing support. During this shift, first-time buyers are vulnerable to overspending on gimmicks they don't actually need.
To avoid that, first-time buyers can use the sum of this year's trends as context for their research.
Finally, if you're ever confused about what 'ergonomic' means (from a desktop computing support perspective), check these definitive guidelines:
Ergonomic Seating Definition From BIFMA, OSHA Etc.
Footnotes
Stephanie A. Prince, et al. 'Sedentary behavior surveillance in Canada: trends, challenges and lessons', Int J Behav Nutr Phys Act 17, 34 (2020). https://ijbnpa.biomedcentral.com/articles/10.1186/s12966-020-00925-8, (accessed 4 Jan. 2023).
Aimin Wu, et al. 'Global low back pain prevalence and years lived with disability from 1990 to 2017', https://ncbi.nlm.nih.gov/pmc/articles/PMC7186678/, (accessed 4 Jan. 2023).
Youtube, "Set up like S1mple – WITH CFG!" ESL Counter-Strike, March 18, 2022, https://youtu.be/REjATuWa5TY