Who are the top 10 most-followed Twitch streamers of 2022? What gaming chairs do they use? This end-of-year report wraps up gaming chairs used by top Twitch pros. Each one is a multi-millionaires with a limitless chair budget. Some use mid-back ergonomic office chairs; others prefer full-back racing-style gaming chairs.
What gaming chairs are the world's most successful Twitch streamers using in 2022? Here's a breakdown: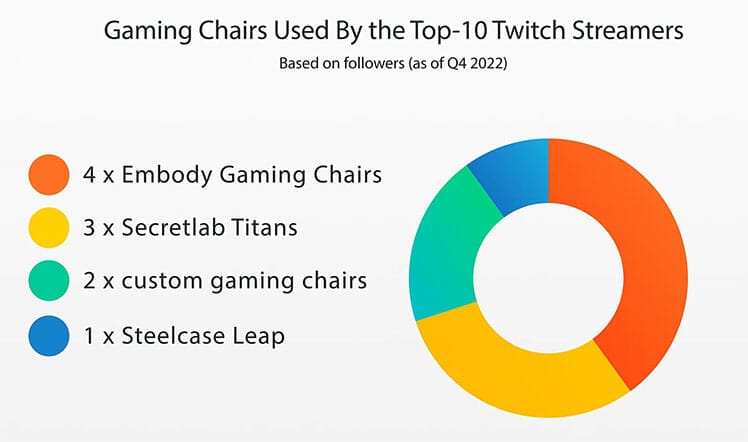 As reported across the ChairsFX website, Herman Miller and Secretlab chairs are currently the most popular industry-wide. That's reflected in the choice of elite Twitch streamer chairs.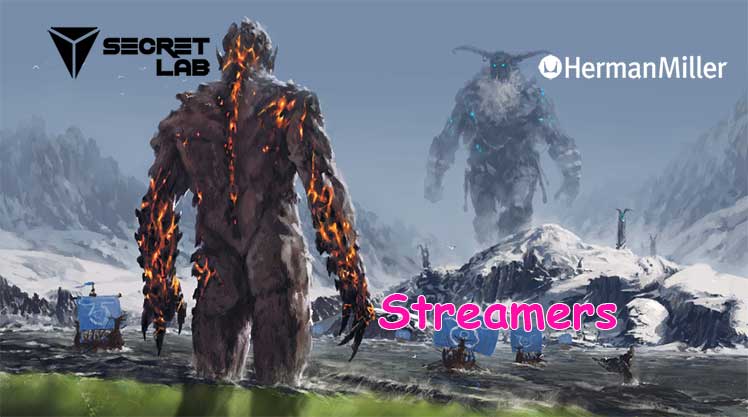 In total, 7 of the top 10 Twitch use one or the other. Beyond these, xQc uses a Steelcase Leap. Two other Spanish streamers use custom chairs for promotional ends.
Chairs Used By Top Twitch Streamers
Here are the gaming chairs used by the top Twitch streamers(1) (based on followers, Q4 2022):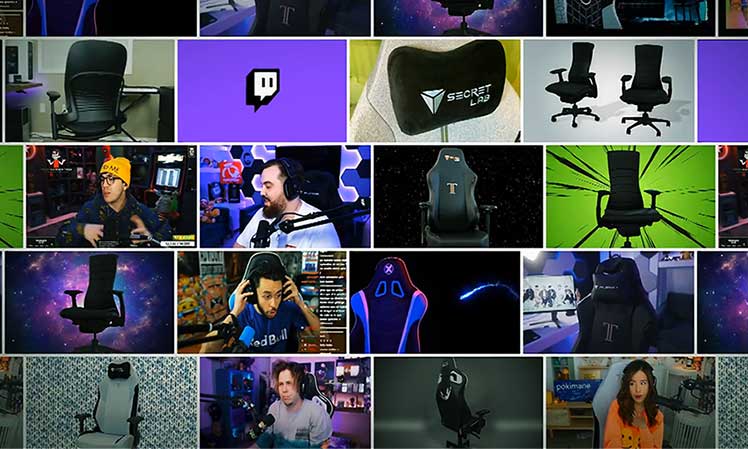 Find below a written breakdown of each streamer's key stats — plus the pros and cons of their preferred gaming chair:
Here's a look at each ranking Twitch streamer and the gaming chair that they use:
Other Gaming Chairs Used By Pros
Beyond Twitch, gaming chairs are used by Youtube streamers and pro esports teams. Here's a look at chairs used among both groups:
Conclusion
Among pro esports teams, Secretlab dominates. But among the top 20 Twitch and Youtube streamers, Herman Miller inches ahead:
Six of the top 20 streamers rely on Herman Miller; four of those use Embody chairs. Five others use Secretlab Titans. That includes three 2020 Series chairs and two 2022 versions.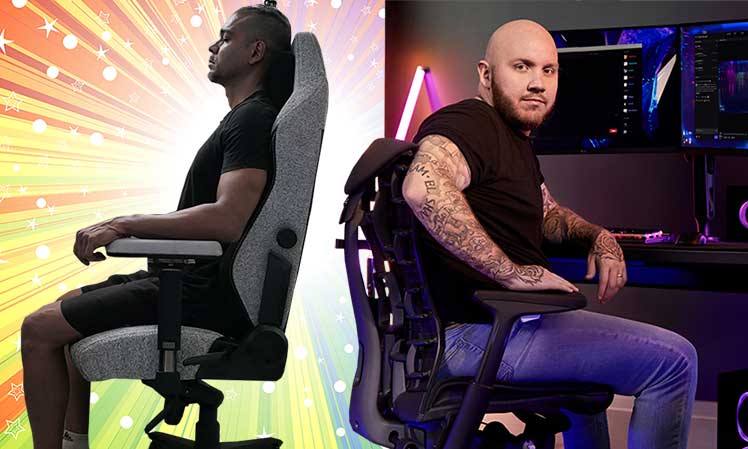 Finally, in the gaming chair vs office chair debate, gaming chairs win out. 12 of the top 20 use full-back gaming chairs. The other eight use classic mid-back ergonomic office chairs. For a detailed comparison of the two styles, see this feature:
Full-Back Gaming Vs Mid-Back Ergonomic Chairs
Footnotes