Breaking news: Secretlab has partnered with Team Spirit! Team who? Last year, this unheralded Russian squad won the International 10. That earned them $18.7 million and a place in esports history. That makes Team Who? the fourth most successful esports team of all time (based on earnings). To stamp its place among the elite, Team Spirit has partnered with Secretlab.
In announcing the deal, the team noted that comfort is essential for high performance at a desk. "High esports achievements are impossible without the comfort of the players. Our first priority is for our athletes not to think about anything other than the game itself."
It's a simple formula relevant to all. If you suffer discomfort while sitting at a desk, your ability to focus gets compromised. In contrast, when sitting comfortably with an aligned spine, productivity skyrockets!
Team Spirit Gaming Chair (coming soon)
The Team Spirit x Secretlab partnership was announced on Jan. 11. Next comes a chair design. The team's branding guidelines are monochrome, suggesting a black and white design.
Their dragon logo is based on the Fibonacci spiral, with most contour lines built-in circles. Expect this to factor heavily on the front and back of the new Team Spirit gaming chair.
Other Secretlab Esports Team Partners
Every year, we summarize gaming chairs used by the pros. In our 2022 edition, Herman Miller and Secretlab chairs are the most popular. Among the top-15 streamers, five use Herman Miller chairs and four use Secretlab ones. However, among the top-15 esports teams of all time, Secretlab dominates.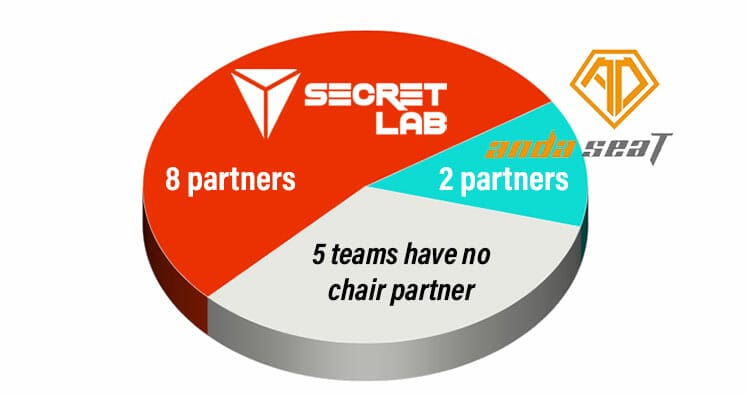 Eight teams are partnered with Secretlab. Two others partner with Anda Seat, while five teams don't yet have partners.
In 2022, other Secretlab chair partners include Evil Geniuses, Team Liquid, G2, OG, T1, Team Secret, and more. All team chairs come as 2022 Series models available in small, medium, and XL sizes.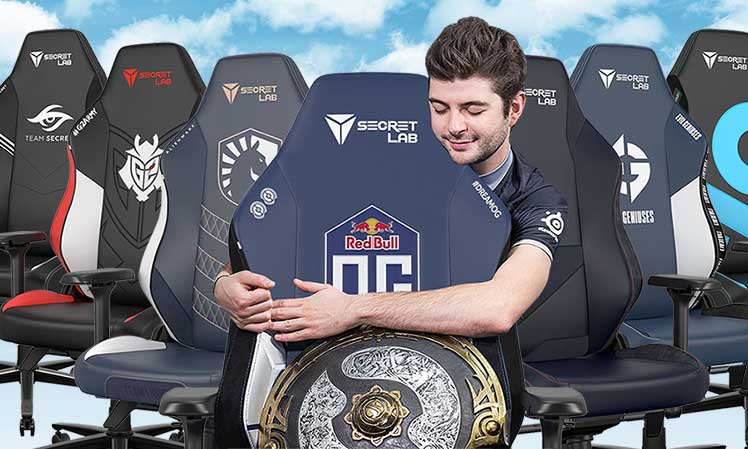 Team chairs cost $574 for small and medium sizes, and $624 for XL versions. Check out all designs plus profiles of each Secretlab partner team:
Review: Official Secretlab Pro Esports Team Chairs
Conclusion
At the end of 2021, Secretlab had ten elite esports team partners. Of those, eight offer official team chairs for sale. Moving into 2022, it only took eleven days for Secretlab to add another high-profile partner.
Team Spirit kicks off the new year with one of the most inspiring runs in esports history. Since its founding in 2015, the team has earned around a million in prize money. By winning the International 10, the team added a cool $18.7 million to its coffers.
To recap other top-performers of 2021 and their chair partners, see this: