Over the past few years, Secretlab has formed alliances with many of the world's top esports teams. This article clarifies why pro esports teams need specialty computing chairs. Then it explains how Secretlab chairs fill those needs. Finally, it summarizes all Secretlab pro esports team chairs available for sale. The appeal for consumers is to gain the same performance edge that Secretlab chairs give to the pros.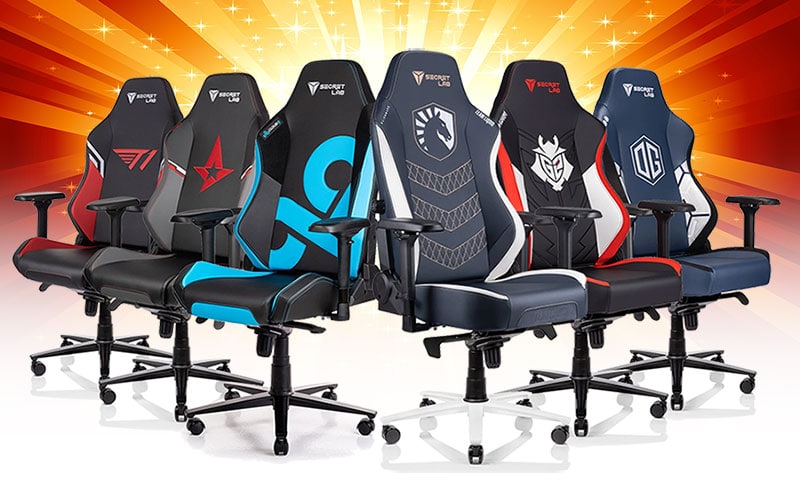 In 2020, Secretlab 2020 Series Titan and Omega chairs power several of the world's top esports teams.
Secretlab chairs also grace the stage at two of the world's top esports tournaments. Those are The International (Dota 2) and League of Legends Championships.
What is a professional gaming chair?
Professional gaming chairs go by many names. Some call them "pro computing chairs". Others call them "pro ergonomic chairs". They could even qualify as high-end office chairs.
Pro-quality models provide consistent, long-term support for the most demanding computer users. For example, all Secretlab esports partners use Secretlab chairs for intense team training.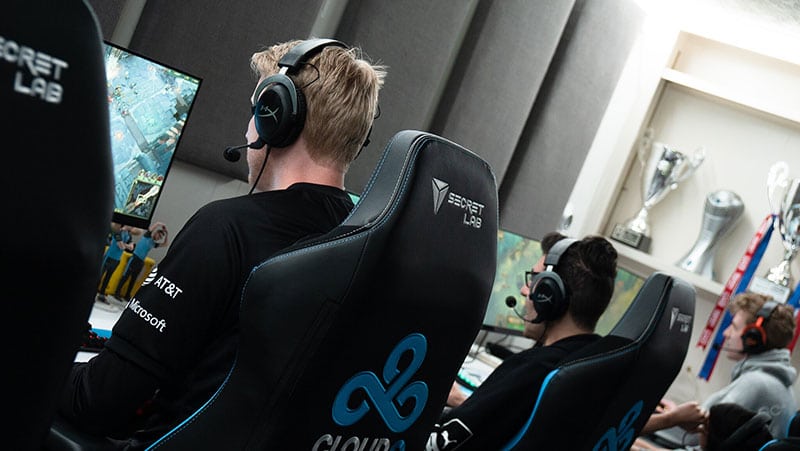 Esports is competitive, organized video gaming. Players and teams compete in top games popular with at-home players. Popular titles include Dota 2, CS:Go, League of Legends, and Fortnite.
Millions from around the world watch competitions on streaming services like Twitch. Huge sponsors like BMW, Alienware, and Red Bull help fund massive prize pools. It's big business with high stakes — and intense pressure.
To reach pro levels, players need to log lots of training time. To stay at that level, they need to log even more. Beyond daily training, players also have hectic travel schedules packed with tournament dates.
Official Secretlab team partners
Secretlab is now partnered with ten of the top-50 esports team in the world. This section summarizes the special edition chairs of each team on the roster. Teams are listed from the most recently signed.
All models come in Titan (RSP $429) and Omega (RSP $389) versions. Both include a 3-year warranty that you can extend to 5 years with a social share.
Performance hacks beyond the chair
Conclusion
General computer users who need to sit full-time for a living can follow the models that the pros use. Doing so is especially easy if you need to work from home. First, get a good gaming chair. Second, set up a simple home office. Apply framing techniques to set that as your place for powerful productivity. Then make sure to take plenty of breaks through your workday.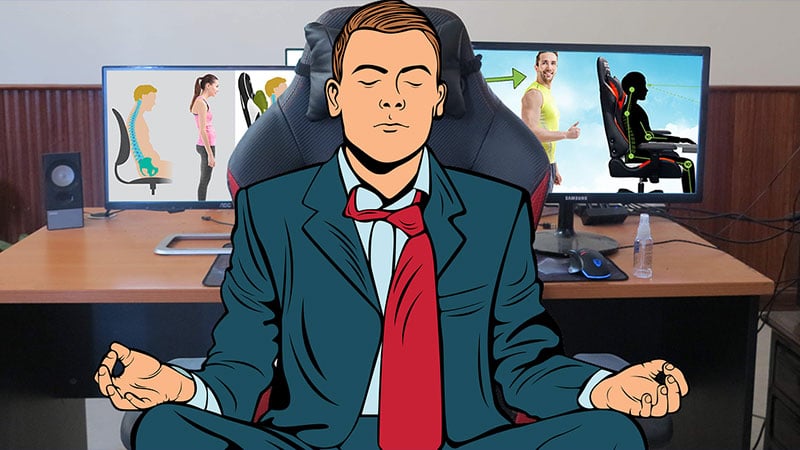 Away from the computer, Astralis Performance Model principles are ideal for everyone. Eat clean. Get adequate rest and exercise. That ensures when you sit down to work, you are fresh, relaxed and ready to perform.
With the right chair supporting you through the day, you're in prime position to perform like a pro.
Browse the entire Secretlab collection
Pro esports team editions are available from Secretlab for buyers in America, Canada, the UK, Europe, Singapore, and Australia.