Korean esports powerhouse will return to the League of Legends finals. For the first time since 2019, fans will be able to see "Faker" playing on the big stage. In perfect sync with the news, Secretlab has released an updated T1 Esports gaming chair. Check out the new design plus some related esports chair updates.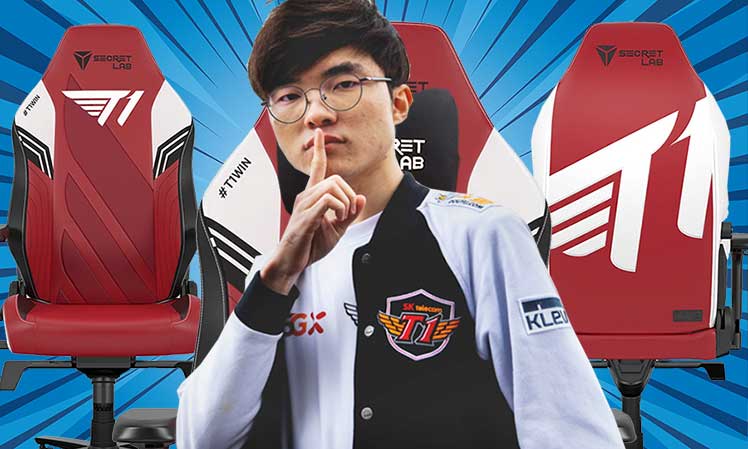 The League of Legends Champions Korea (LCK) recently held its summer playoffs. There, esports team T1 trounced rivals Gen.G by a score of 3-1. That secured T1 a spot in this year's League of Legends Finals. Soon after, T1 lost to DWG KIA. As a result, DWG (Damwon Gaming) enters the Group Stage at the Worlds. T1 enters the Play-Ins group.
25-year-old Lee Sang-hyeok aka Faker is one of the most popular and recognizable esports players in the world. He's the first LCK player to have reached 2,000 kills. He's also one of the only two players to have won the League of Legends Worlds three times (2013, 2015, 2016).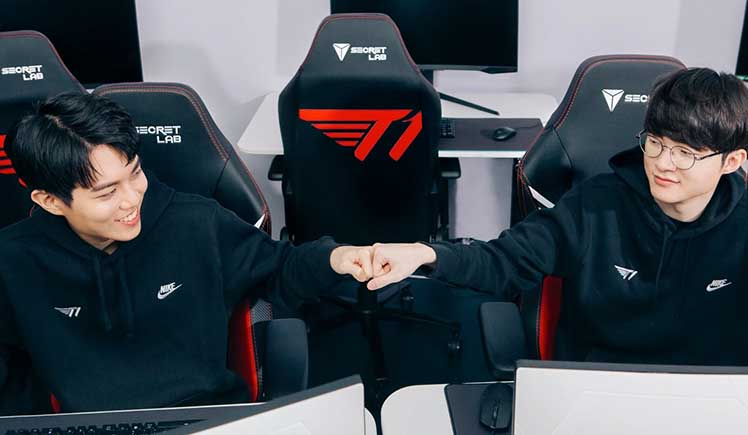 On top of that, despite speaking only basic English, he has over 3.5 million Twitch followers. That's likely because his skills transcend language.
New Secretlab Titan 2022 Esports Designs
The League of Legends Finals takes place every year in late autumn. This year's finals were scheduled to take place in China. However, because of the COVID situation, it has been moved to a yet-unannounced location in Europe.
Each year, as the hype begins for the Finals, Secretlab releases new chair designs. Here's a look at the new T1 chairs plus some related esports releases.
Other Esports Team Design Updates
At present, Secretlab is partnered with eight elite esports teams. All except 100 Thieves offer chairs for public sale. When Secretlab ported designs over to 2022 Series models, two teams seized the opportunity to alter their official chair designs.
Other Hot Titan 2022 Series Designs
Three factors rank Secretlab Titan chairs significantly ahead of the competition. First, no other gaming chair comes with features as advanced as the Titan 2022 Series. Second, no other brand offers such the quality of after-care that Secretlab does.

Third, there's no other gaming chair on the market available in such a wide array of styles. Here's a quick look at some other Secretlab Titan designs that stand out. In all cases, 2020 and 2022 Series versions are available.
Conclusion
The big news of the moment is that T1 has qualified for the Worlds. They also have brilliant new official team gaming chairs.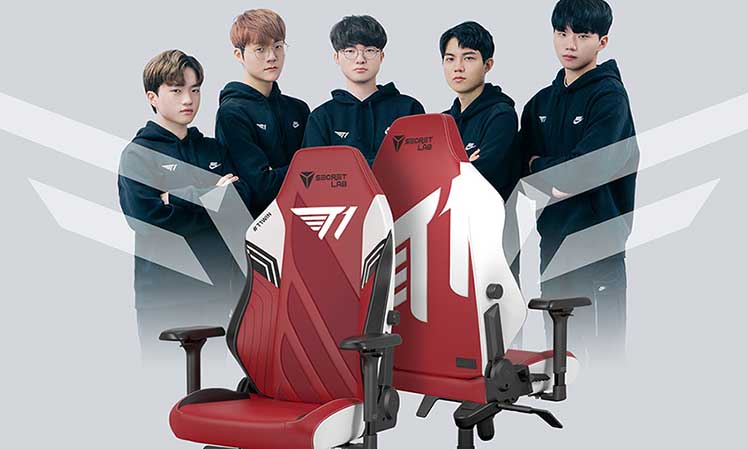 Even if you're not an esports fan, the sleek, sophisticated T1 chair can raise the aesthetics of any gaming station.
From a wider perspective, the other big news is the approaching LoL World Championships. Beyond the return of Faker to the big stage, it also means new Secretlab chair designs are incoming.
For a sweeping look at what's available right now, check this feature: