Many have asked: 'what is the best Secretlab chair'? At any point in time, the 'best' Secret Labs gaming chair is the most recent edition. As of mid-2023, that title belongs to the Titan Evo. It's the most advanced model with the widest array of available styles. Beyond the Titan Evo is the Titan 2020 Series. There's also an Omega version, a 2020 Titan XL, and a Neue office chair. This article ranks the best Secretlab gaming chairs available to buy right now.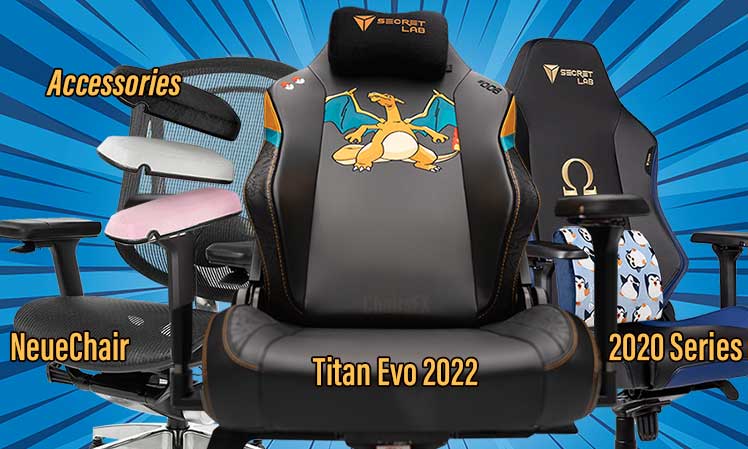 The Titan Evo 2022 Series is the best Secretlab gaming chair available right now. Its cutting-edge features support top esports teams like Team Liquid — and chess stars like Magnus Carlsen.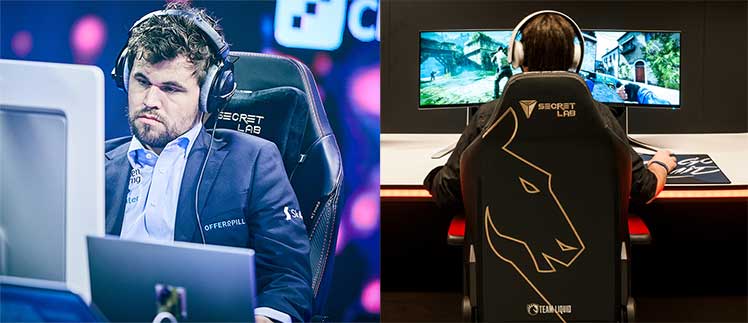 Both use Titan Evo chairs as a key part of their performance optimization strategies. In that scenario, the Titan Evo serves up the best adjustability and variety of designs.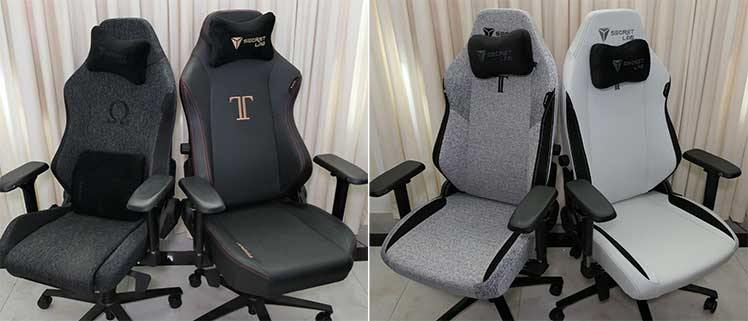 Even so, all Secretlab chairs are designed for the same end: to support healthy neutral postures and movement. So if the latest and greatest Titan Evo is too expensive for your budget, cheaper Secretlab chairs are well worth a look.
Best Secretlab Gaming Chair Picks
These high-end gaming chairs are suitable for the most hardcore gamers and desk workers. There are now five gaming chairs in Secretlab's collection.
Limited 2020 supply: the three 2020 Series chairs are only available while supplies last. By the end of 2023, the entire 2020 collection will likely be sold out forever.
Best Secretlab Accessories
A good desk chair isn't enough to ward off the many technostress problems of this era. Beyond healthy sitting support, today's desk workers are plagued by text neck syndrome, rampant obesity, chronic lethargy, widespread apathy, and more.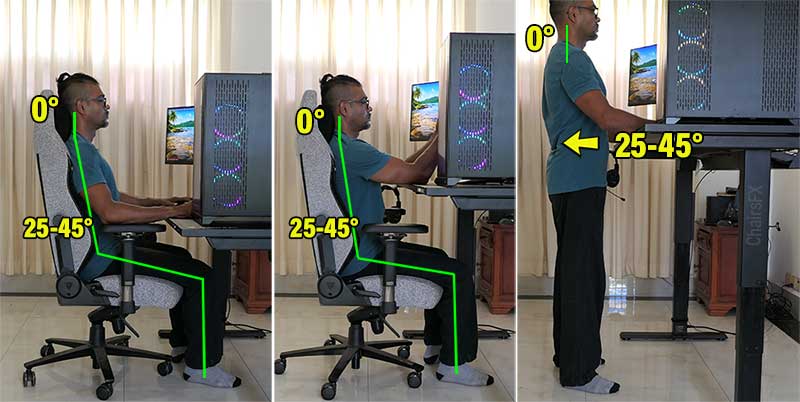 To address this bigger picture, Secretlab has developed an entire ecosystem of workstation gear. Combined, this collection can help boost your movement, improve your neck posture, and make you feel happier.
Conclusion
There are 5 models in the Secret Labs gaming chair collection. The best Secretlab gaming chair is the Titan Evo 2022 Series. The second best is the NeueChair. There are also three 2020 Series chairs that are no longer in production.
The 2020 Series Titan, Titan XL, and Omega are the cheapest Secretlab gaming chairs. However, these models are only available while supplies last! Once 2020 Series chairs are sold out, they will be gone forever.
Advice: I love the latest and greatest Titan Evo. But I also had a great time with my 2020 Series chairs. If looking for a bargain, grab a 2020 Series chair while you can!