The Secretlab Titan XL supports up to 395 pounds. The Secretlab Titan Evo 2022 XL is the latest iteration. It's not the largest option in the big and tall gaming chair category. Still, its functional and aesthetic innovations undoubtedly lead the pack. Wondering if this gaming chair suits your individual needs? This Secretlab Titan XL review evaluates its merits — for both large and medium-sized users.
The Titan Evo 2022 XL is a gaming chair designed for people who are big (up to 395 pounds) and tall (5'11″+). Before poring over its functional merits, it's worth verifying the fit. Is this the right chair for your body type? Keep reading to find out.
Titan XL from Secretlab $599-$664
You can also find Titan XL chairs on Amazon for $659.00.
Titan XL Sizing Advice
Secretlab rates the Titan Evo 2022 XL for sizes 5'11" to 6'7″ weighing up to 395 pounds. Its seat measures 19.3″ wide (inner width) x 19.7″ deep.

As a reference, I stand 5'9″ (177 cm) and weigh 165 pounds (75 kilos). The chair is usable for my size — albeit with a larger than ideal seat depth.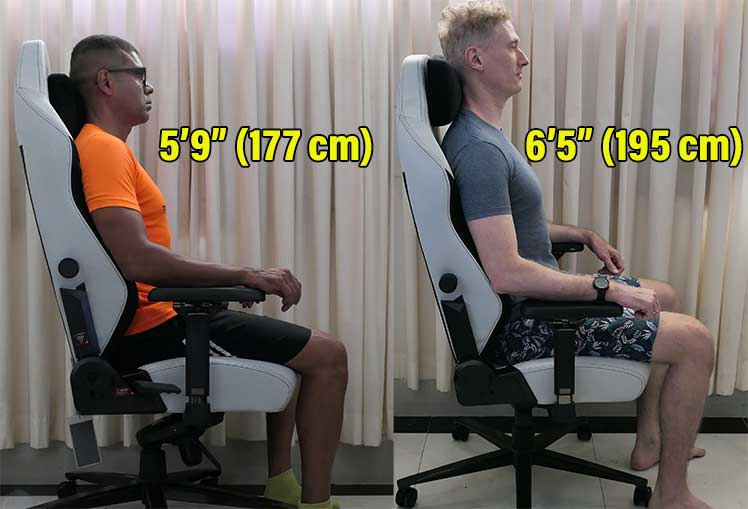 In comparison, the backrest and seat provide an excellent fit for a 6'5″ (195 cm) user. Keep these examples in mind as we go over the Titan XL's dimensions — and its suitability for average to tall sizes.
Secretlab Titan XL Chair Review
The Secretlab Titan 2022 Series is a luxury gaming chair with streamlined ergonomic features. The XL edition is a super-sized version that suits both tall and wide bodies.
Recommended Titan XL Designs
2020 Titan XL chairs are available in four styles. 2022 Series Titan XL chairs are available in 43+ SoftWeave and Leatherette styles! In-house, I've tested five Secretlab styles over the past two years.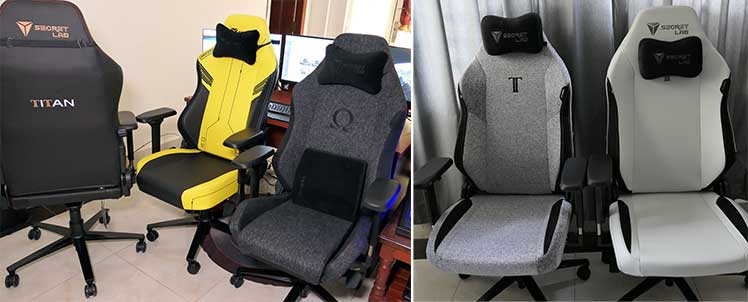 For a broader look, I also conducted a recent tour of Secretlab's Singapore showroom. There, I got an up-close look at most of the 43 available styles.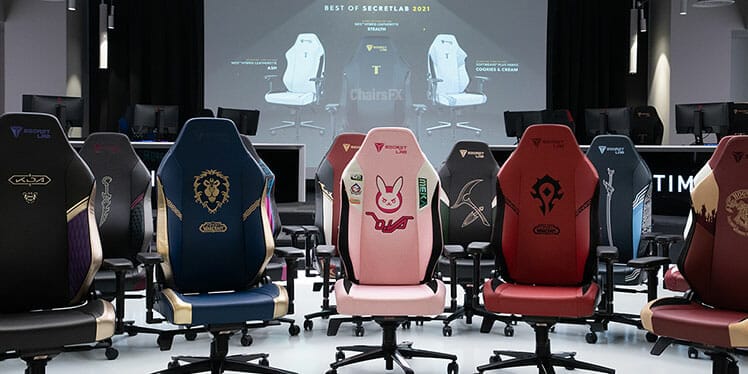 Here's a quick look at some of the most popular 2022 Series Titan XL designs:
Titan XL Gaming Chair Conclusion
I'm writing this review while using a Leatherette Ash Titan XL chair. Even though it's rated 2″ too large for me, I'm enjoying a great fit.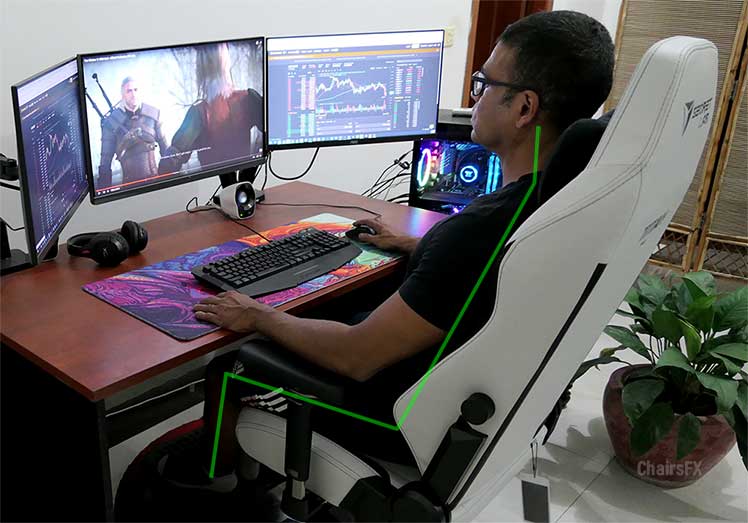 That's because the Titan XL comes with better adjustability than any other gaming chair. You can adjust the lumbar support's depth and height until it fits you perfectly. The headrest has a massive adjustment range suitable for all needs.
On top of that, the upholsteries are exquisite. Whether you choose Leatherette or SoftWeave, you're in for a treat!
Bottom line: it's the best luxury gaming chair on the market — with a premium price to match. Make use of it for a full five years and you'll get great value.
Titan XL chairs are also available on Amazon for $659.00.
Footnotes
Karen Angelo. 'New Research Links Stress at Work to Unhealthy Lifestyles', Umas Lowell, 2 Feb. 2016, https://www.uml.edu/news/stories/2016/workerstress.aspx, (accessed 19 Feb. 2022).