Stop squeezing into office chairs not built for your body type! The best office chairs for heavy people all support at least 400 lbs. Five models priced over $300 come with sturdy builds and extended warranties. Three cheaper picks pair luxury extras with 1-year warranties. Each has a wide seat and adjustable ergonomics to help you sit with good posture. So stop battling with discomfort and fatigue. Here, we review eight of the best big and tall office chair picks on the market in 2023.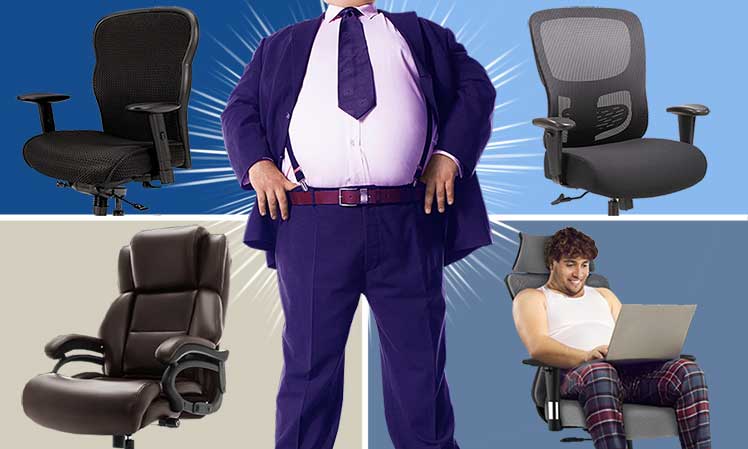 There are 8 office chairs for big guys covered in this review. Each supports between 400 to 550 pounds. They all cater to thick sizes with extra-wide seats, reinforced frames, and adjustable ergonomic components.
Key qualities to consider while browsing office chairs for heavy people:
Weight capacity: choose a weight capacity of at least 50 lbs more than your actual weight. 
Seat depth: each chair in this review has a size rating. Choosing a model rated larger than your size will yield a seat too deep for your legs.
Warranty protection: the best big and tall office chairs are guaranteed for 3-5 years. Cheaper alternatives are only guaranteed for one.
Lumbar support: you can customize a height-adjustable lumbar for your size. Depth-adjustable systems are riskier — without a perfect fit, they may cause discomfort.
Backrest upholstery: all chairs in this review have fabric padded seats. Some also have mesh backrests for superior breathability.
Quick Picks: Best Office Chairs For Heavy People
These chairs are built to last, with warranties ranging from 3-5 years. All have adjustable lumbar support and adjustable armrests, but no locking recline. Each lets you rock or lock upright — but not lock the recline at angles. With that in mind, here are our top 5 big and tall office chair picks.
Best Budget Office Chair For Big Guys: Options Under $300
Three options priced under $300 stand above the rest. The Raynesys and Hamaoka office chair models both have tilt-lock backrest recline functions. For extreme sizes, the ultra-wide BestOffice 500-pounder might be the ultimate office chair for a heavy person:
5 Best Office Chairs For Heavy People
What are the best office chairs for heavy people? Consider this: the best elite XL office chairs come with 12-year warranties and cost $1200+. However, none support more than 350 pounds.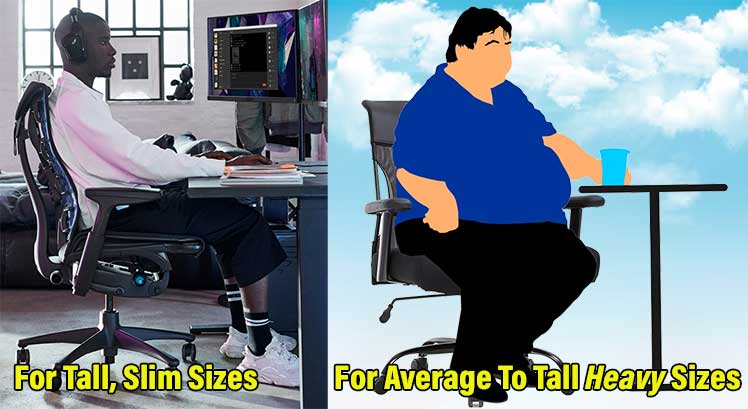 Below these elite models are five office chairs specially designed for bigger guys. Each supports 400+ pounds with builds designed to last between 3-5 years of full-time use.
Best Budget Office Chair For Big Guys
Below the 5 best office chair for big guy picks are three affordable options. All cost less than $300 with unique features not offered by the top 5.
Raynesys Big and Tall Office Chair: headrest & recline features; 400 lbs; Price not available
Hamaoka 400 lbs Office Chair: psychologically appealing features; 400 lbs; $279.77
BestOffice 500 lbs capacity: 500 lbs support; massive 27.4″ seat width; $179.99
The big downside across the board is inferior durability. Each comes guaranteed for only one year or less.
Heavy Person Office Chair Alternatives
Beyond our best big and tall office chair picks are two alternative big-man genres.
Best Elite XL Chairs: For Big OR Tall
Most of the best ergonomic office chairs support 350 pounds or less. Steelcase is the only elite brand with chairs that support 400 pounds.
Like most ergonomic chairs, all Steelcase ones have a height-adjustable lumbar, seat slider, synchronous tilt, and recline functions. The Herman Miller Aeron follows a similar functional pattern.
Herman Miller's stunning Embody chair has the widest seat among elite chairs. But instead of a lumbar-powered style, it uses an upper-back support concept. While the effect is spectacular, it's tricky to get right.
Compare options: Which Of The Best Elite Ergonomic Office Chairs Are REALLY Worth It?
Fitting Tips For Big Or Tall Sizes
Here are some references to gauge an appropriate seat width and depth for your size:
8 Best Office Chairs For Heavy People
This article reviews the best office chairs for heavy people on the market in 2023. Here's a recap:
Beyond these picks are two other ergonomic genres for big guys:
Final advice: choose a chair that supports your height and weight. Then, focus on mastering neutral sitting techniques. With just a few days of practice, your muscles should adapt.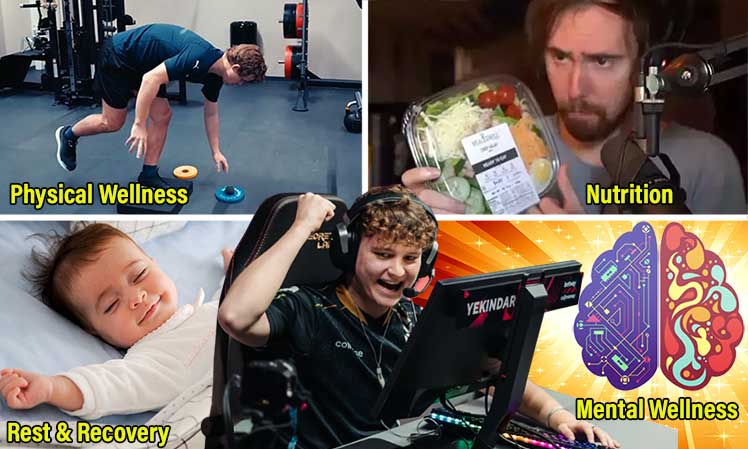 Soon after, expect a surge of energy and sharper focus while computing. Then, you're primed to adopt the four performance pillars.
Pro esports and chess pros use these to ensure peak performance under intense pressure. You can do the same. Simply choose an ergonomic chair and use it correctly, Once your energy boost kicks in, you have the power you need to prosper. It's that simple.
Buy a chair and level up: 4 Pillars Of Esports Computing Performance