The point of any type of ergonomic chair is to support good posture while you sit. For extra-large sizes, ergonomic options include both gaming chairs and ergonomic office chairs. Among gaming chairs, there are plenty of premium and affordable options for heavyweights. In contrast, there are only a handful of office-style models that support 400 pounds. Check out the best big and tall ergonomic office chairs in this big and tall chair review.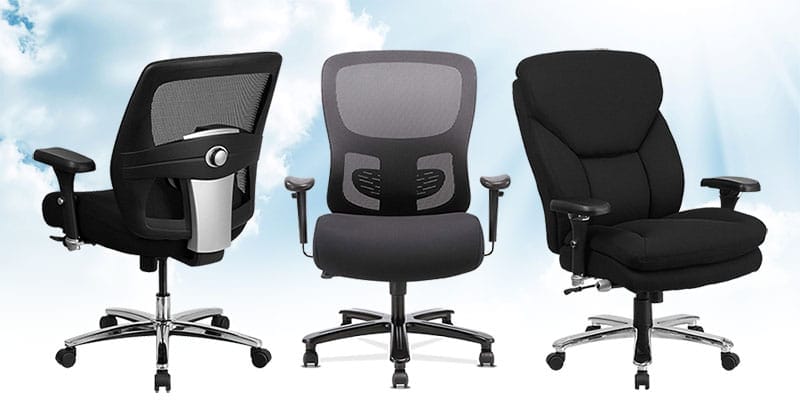 Traditional office chairs have fixed backrests, fixed armrests, and adjustable seat height. Gaming chairs exceed office chairs with a reclining backrest, adjustable spine support pillows, and adjustable armrests.
A new breed of big and tall office chairs fits between the two feature sets. These are more expensive than traditional office chairs but cheaper than premium big and tall gaming chairs.
Best Big & Tall Ergonomic Chairs Over $300
Most of the best ergonomic office chairs support 350 pounds or less. In fact, there are only a few that support 400 pounds that cost over $300.
However, despite selling for premium prices, ergonomic features are quite basic. On the upside, the latter two models provide enough space for the widest of sizes.
Big & Tall Ergonomic Chairs Under $300
Big and tall ergo chairs under $300 have similar functionality as their pricier counterparts. In most cases, you can expect adjustable armrests, adjustable lumbar support, and a reclining backrest.
Conclusion
At present, there are only a few big and tall ergonomic office chairs available. Models often go out of stock, replaced by new ones.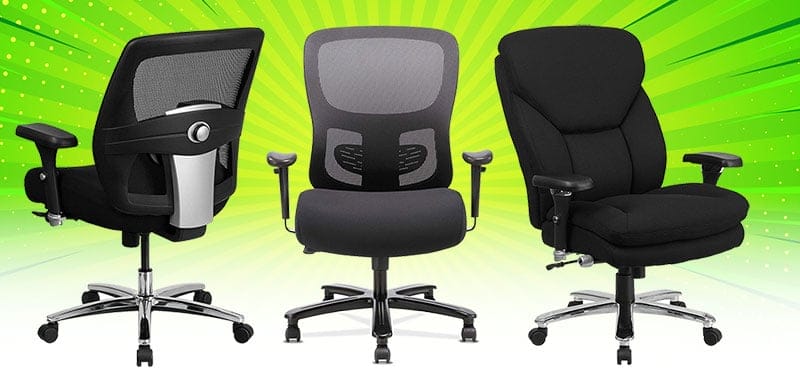 On the bright side, heavyweight computer users seeking potent posture support now have more choices. If you're not a fan of gaming chairs, these big and tall models are a great ergonomic alternative.