Esports stars rely on healthy, rested bodies to yield sharper, more productive minds. But one-quarter of U.S. adults are obese. Meanwhile, an AI-powered information era is emerging. That will lead to a great social divide: active prosumers versus passive, 'useless' consumers. This article reveals physical fitness as the difference-maker. Read critical statistics on obesity, sedentary lifestyles, chronic pain — and brain capacities. These reveal how the unfit may get swept away in the swells of a fast-emerging Internet of Things (IoT).
To give their players an edge, many top esports teams endorse regular exercise, sound nutrition, and stable sleep patterns for their players. Clinical studies(1) validate this approach: regular exercise reduces physical pain and depression — while boosting quality of life.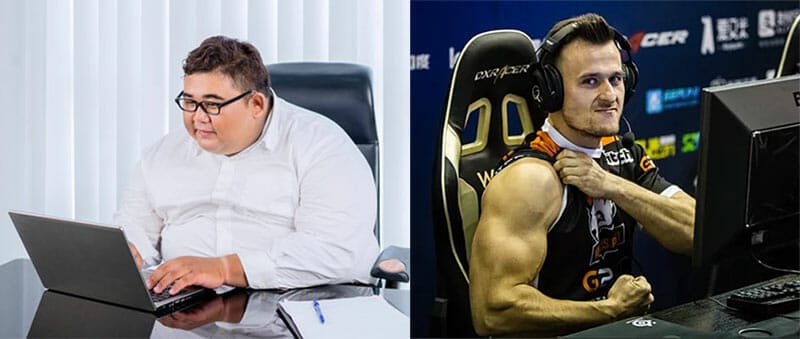 Despite this, around 34.5 million Americans suffer from chronic musculoskeletal pain (MSK) — while obesity runs rampant. Statistics suggest that these trends are largely tech-driven:
As computing times increased over the years, sedentary times, obesity levels, and musculoskeletal issues have skyrocketed. These problems obliterate the executive functioning powers of the brain.
But in the emerging IoT era, a sharp brain will be essential to process data from all facets of life. Some will succeed; others will become 'useless' burdens on society:
Internet Of Things (IoT) Technostress
Alvin Toffler first predicted a major shift from an industrial to information society. AOL founder Steve Case followed up by pointing out the Internet's evolutionary objective.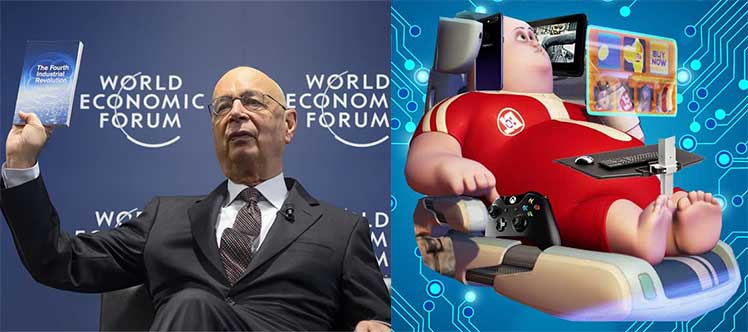 WEF Chair Klaus seizes on that objective by hyping an impending 4th Industrial Revolution, aka the Internet of Things (IoT).
To keep up, professionals must find ways to ward off physical and mental technostress. That will require sharp executive functioning brain ability — which is dependent on physical health.
Unhealthy Computing Statistics
In the current era, billions are already struggling. This section outlines running rampant in the Second (pre-IoT) iteration of the Internet:
Increased sedentary time
Obesity: as people move less and eat more, they get fatter.
Brain Fog: sedentary, overweight people have a smaller mental capacity than the physically fit.
Physical breakdown: sedentary, obese, internet addicts suffer physical problems that amplify their inability to focus.
Existing Deskwork Essentials
These days, Americans spend around 55% of their waking time (7.7 hours a day) engaged in sedentary behaviors. In South Korea (the spiritual center of pro esports) 20.6% of adults are sedentary for 12+ hours per day.
But the human body is not designed to sit for long periods. Doing so misaligns the spine. That places severe strain on back muscles to hold the spine upright.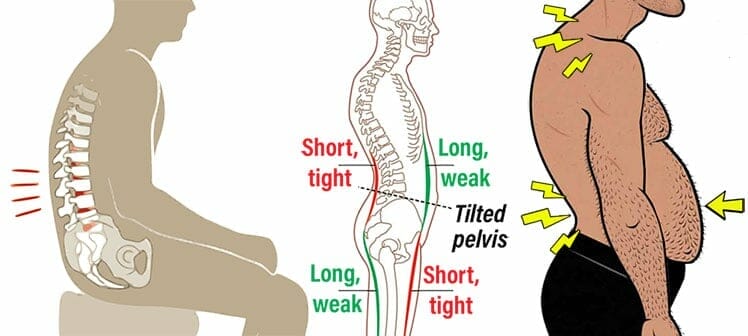 Over time, that can result in serious spinal deformities. For example, it's estimated that around 80% of U.S. adults suffer from anterior pelvic tilt. This is unnecessary: solutions for tech-related spinal misalignments already exist.
There are three fundamentals. The third is the most crucial:
Ergonomic seating: supports the spine into a healthy standing alignment for long periods.
Sit-to-stand desk: supports multi-device (PC and mobile) computing + movement.
Healthy lifestyles: fitness + nutrition + quality sleep enhances executive functioning in the prefrontal cortex.
Recap: IoT Active Lifestyle Shift
This article predicts that the IoT Era will force people to adopt healthy lifestyles – or get left behind.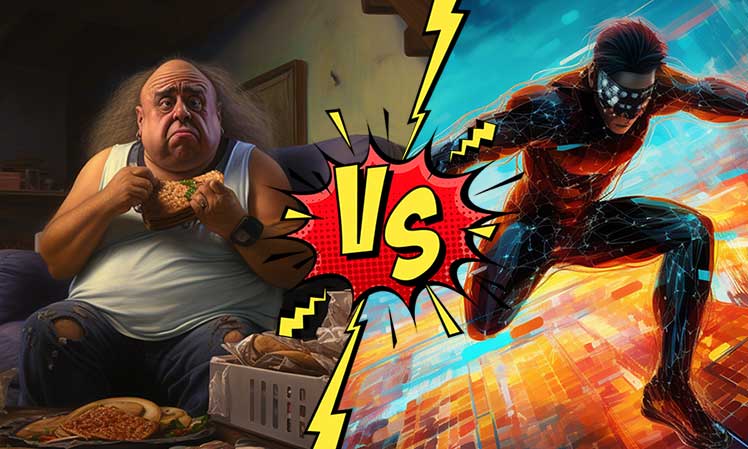 Here's a summary of the key problem:
Ergonomic seating and a sit-to-stand desk are handy health aids in the tech era. These help you manage your physical & mental health while computing.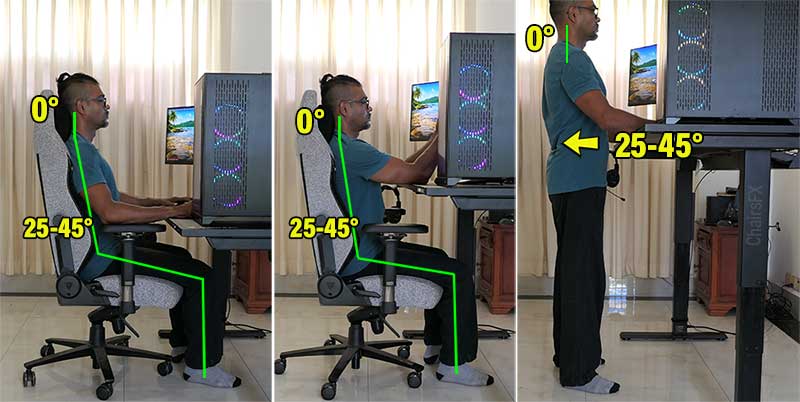 Steelcase recently looked into this by asking 'What Does Gen Z Want?' From potential employer, Gen Z want two things above all else: a good work-life balance and their own dedicated ergonomic chair + desk + computer setup.
From a long-term, IoT perspective, that also works. A good ergonomic setup + enough time to recharge between sessions gives workers the flexibility they need to thrive.
Footnotes
Citations 11-16