Buying an ergonomic chair for a child can gift them healthy posture habits that last a lifetime. A good chair, mentoring, and plenty of breaks can teach a child healthy deskwork routines at a very young age. The key to the scheme is a good computer chair for kids. Here we review the best height-adjustable desk chairs for children aged 4-12.
Most children are born with amazing flexibility and perfect posture. Over time, improper sitting habits can compel them to slouch. If not addressed, that can lead to abnormal spine growth and spinal disc degeneration.
Asymptomatic Postural Damage Among Children
Typically, children with spinal development issues are asymptomatic until their late teens. Then, serious long-term issues can emerge like chronic back pain, lethargy, arthritis, osteoporosis, etc.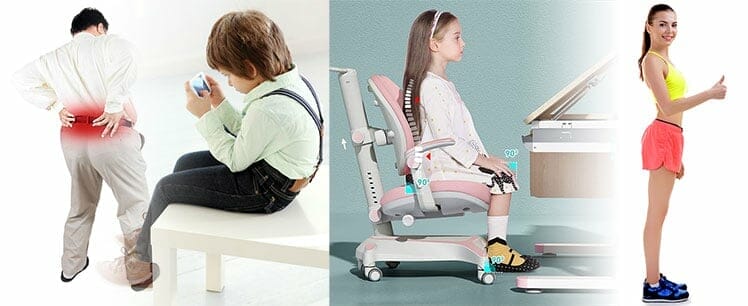 The simple solution to this problem is to implement a healthy sitting routine at a young age. Follow three steps for best results:
Get an adjustable desk chair for kids.
Mentor a child to adopt neutral sitting tactics while they sit.
Encourage frequent movement breaks to reset both the body and mind.
Babies usually start sitting at around eight months old(1). Before they can sit, they must learn how to crawl. That builds strength in their legs, arms, shoulders, and back. In doing so, they develop the balance and postural strength needed to hold the seated body upright.
By age three, a child will double in height and quadruple in weight. During those years, there is a rapid growth of the spine and nervous system(2). By age four, they're ready to start sitting to do tasks.
That's a great time to lay down a strong postural foundation for a child.
Best Desk Chairs For Kids 4-12 (K1-7)
The following chairs are suitable for children aged 4-12 (Kindergarten to grade 7). All are designed to establish a neutral sitting posture as a child's default sitting style.
Ergonomic Sitting Specs For Kids
For all ages, neutral postures are the healthiest for long periods. But in 2023, many sports therapists tout frequent movement breaks and healthy lifestyles as greater priorities than good postures.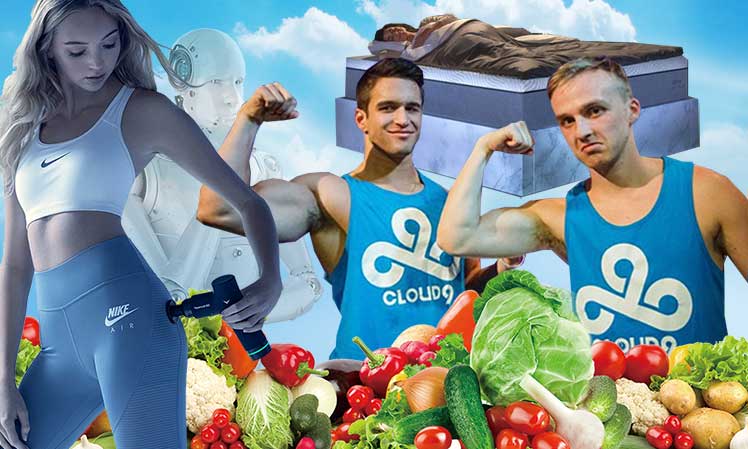 Frequent movement breaks are even more important for kids. For one thing, kids have short attention spans. For another, their bodies and minds need physical playtime to develop.
Healthy Sitting Objective
There are two principles to adhere to when mentoring a child's sitting routine:
How Poor Posture Hinders Students
Students who sit with poor posture suffer from back pain, brain fog, and lethargy. In such a state, putting full effort into studies becomes impossible.
Conclusion
Children respond well to ergonomic interventions. When provided the right sitting equipment and taught how to use it, studies show that they adapt(17).

Leaving your child's posture development to the public education system can be disastrous. Schools buy furniture in bulk, using one-size-fits-all principles(18). In elementary schools, children in the first grade use the same desks and chairs as fifth graders.
The practical solution is to teach good posture habits at home. First, buy an ergonomic chair designed for children. Second, teach your child how to use it. Third, monitor them.
Science supports the idea of working in 25-minute bursts(19). After 25 minutes, the brain tires and cognitive functioning slows.
Using these guidelines, here are the best adjustable desk chairs for kids aged 4-12:
Footnotes
Footnotes 10-19