The Secretlab Titan Evo debuted a 4-way integrated lumbar and magnetic headrest pillow. As of 2023, many imitator brands have emerged with their own Titan clones. But nothing on the market beats the original. Beyond its groundbreaking features are next-level aesthetics, a 5-year warranty, and many extras. I've been using Titan Evo chairs for almost 2 years of full-time work. This Secretlab Titan review explores the various advantages of the world's most popular gaming chair.
The comfort of a chair is partially subjective. Beyond physical support factors, psychological appeal and user habits also impact the perceived comfort of a chair.
On the psychological front, the Titan comes in 50+ jaw-dropping designs. But the appeal of flashy chair skins is temporary. In contrast, the quality of back support can make or break one's sitting experience.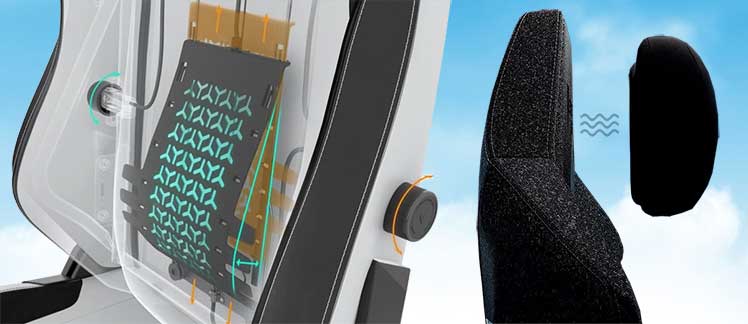 On that front, the Titan 2022 pairs a height x depth adjustable integrated lumbar with a (strapless) magnetic headrest pillow. This combo — potentially — delivers a similar level of support as a high-end Herman Miller chair.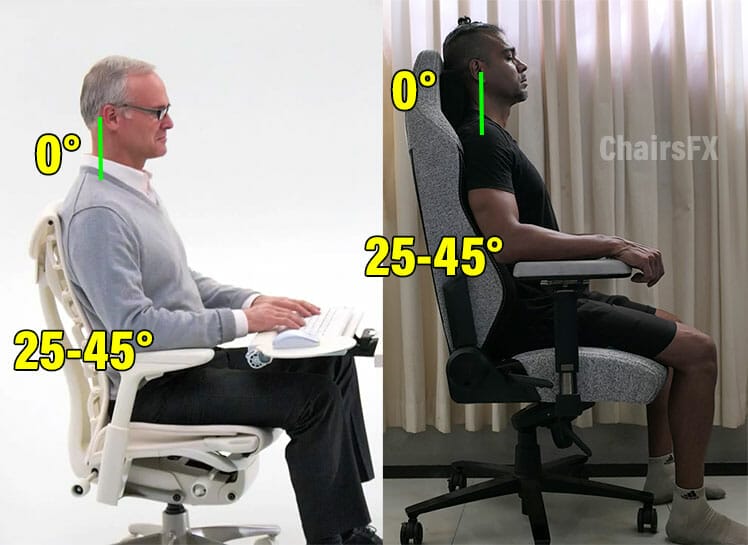 But success isn't guaranteed. Ultimately, how you use a Titan 2022 will determine its comfort level.
Titan User, Physical & Psych Comfort
This Titan Evo 2022 Series review breaks down the chair's comfort factors from the perspective of user habits, physical support, and psychological comfort factors:
User: Tucked Hips, Neutral Postures
Before buying a Secretlab Titan, you should make sure you're comfortable with its posture-supporting concepts. In sum:
Tucked hips: for best results, always sit with your hips tucked deeply into the seat.
Semi-neutral Postures: tucked hips + planted feet + a supported lumbar curve supports healthy sitting postures.
Take frequent breaks: you don't need to maintain perfect postures. Instead, relieve musculoskeletal stress by taking frequent movement breaks.
Psych: Softweave Vs Leatherette; 50+ Styles
The Titan comes clad in fabric and leatherette versions with 50+ jaw-dropping style variations. These cover all parts of the color spectrum.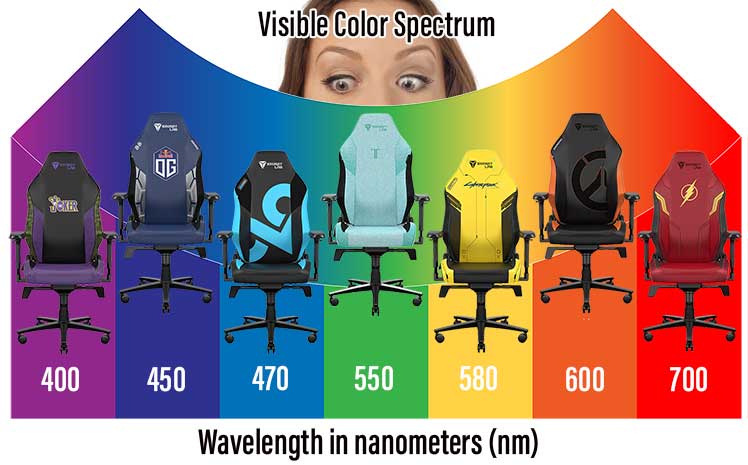 I've logged full-time hours in several different Secretlab chairs over the years. In my experience, each style makes an impact — but only a fleeting one.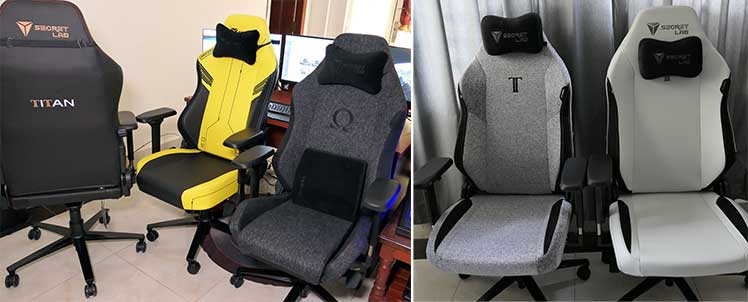 For example, the most striking design I spent time with was a Titan 2020 Cyberpunk edition. Its flaming red back and sharp yellow accents lit up my workspace. But it was only temporary.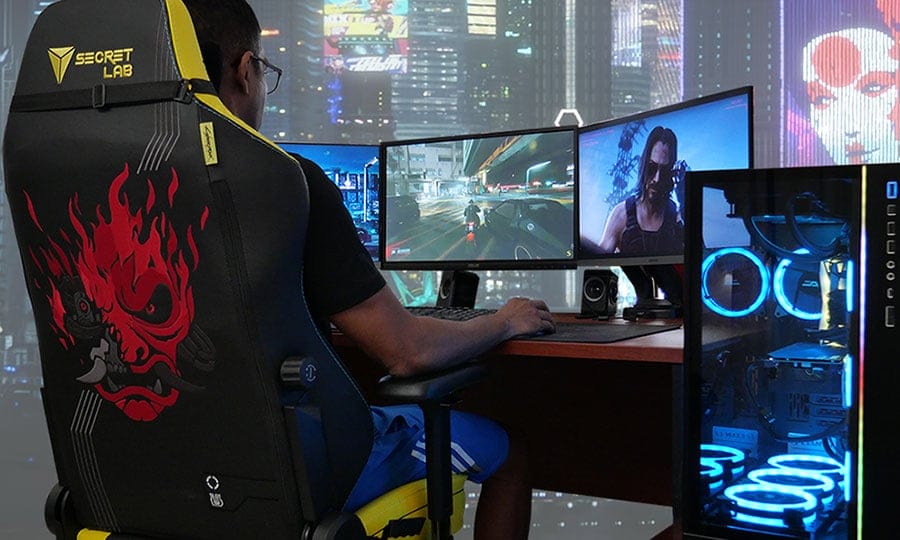 As the weeks passed, my level of bliss began to wane. After around six weeks or so, my chair started bleeding in with the rest of my furniture.

Based on my experience, overthinking a Titan design isn't worth it. Any style you choose will only thrill you temporarily. If you need help, check this Titan color psychology feature.
Instead of fussing over colors, your choice of fabric or leatherette will have a greater long-term comfort impact:
More About The Titan EVO 2022 Series
Beyond the Titan's comfort factors are a few other factors to consider before deciding to buy or not.
Titan 2022 Series Accessories
There are three popular Titan accessories to consider stacking with your chair:
Lumbar pillow: for those who prefer a classic gaming chair support style.
Plushcell armrest caps: a decadent velour upgrade for those wanting to splash out.
Magnus Pro Desk: supercharge movement while adding multi-device support to your arsenal.
Verdict: Versatile, User-Defined Comfort
The beauty of the Titan 2022 Series is its user-determined comfort factors. For example, while researching Text Neck Syndrome last year, it inspired me to master a perfect 0° neck posture over long sitting periods.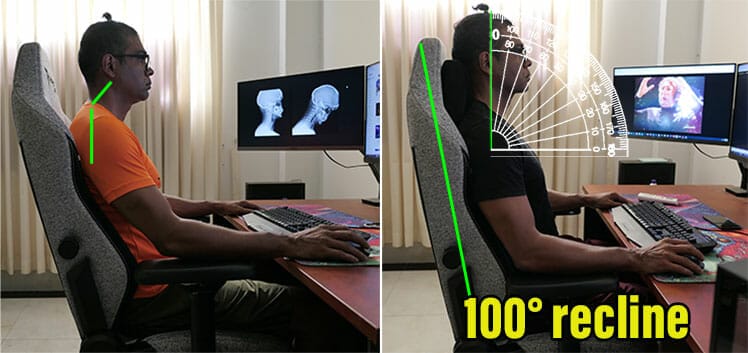 As it turns out, the Titan is specifically designed to support textbook neutral postures. A 100° recline, planted feet, and adjusted lumbar + headrest does the trick.
It's good to know the Titan supports excellent sitting posture. But perfect sitting posture should only be your default posture — you needn't sit that way all the time.

If you prefer a more casual style, pop your backrest recline back to 110-120°. If you prefer the meaty feel of an external lumbar, Secretlab offers several intriguing options.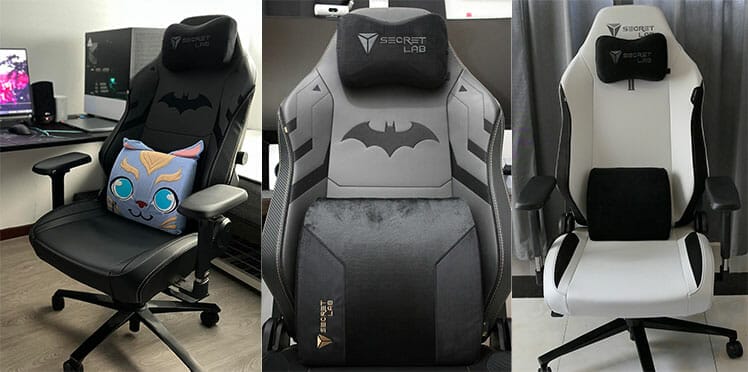 Bottom line: In terms of styling, sizing, and the way you use it, the Titan can be any type of seat you want it to be.
New! Titan 2022 chairs now available on Amazon: Leatherette Price not available | Softweave Fabric $609.00