The left lever under the Secretlab Titan controls the multifunction tilt lock. It turns a Titan chair into an amusement park for your hips. Despite this, many Titan chair owners fail to take advantage of its features. If you own a Titan chair, this article is for you. Learn how to use the Secretlab Titan multifunction tilt to work your hips, relax, and also watch movies.
Most premium gaming chairs have a multi-function tilt lever under the left side of the seat. ChairsFX already covered multi-function tilt usage for gaming chairs in general.
The Titan Evo 2022 gaming chair also has a multifunction tilt. It works the same as other versions. But since I wrote the initial multifunction guide, I learned some new uses. By adding a footrest, new possibilities emerge.
Using a Titan Multifunction Tilt
The Titan's multifunction tilt lets you rock the whole seat bucket or lock the seat at angles. Stacking it with a Secretlab professional footrest brings out its potential:
Find below a summary of the functions outlined in the video:
Rock, Lock, Or Tilt & Lock
The tilt lock control is a plastic lever under the left side of the seat. By default, it's in the locked position.
To unlock it, flip the handle downward. Then, push up with your feet to tilt rearward. That lets you rock the chair.
If you want to lock the seat at a particular angle, flip the lever downward. Watch this short clip for a demo of the basic rock and lock functions:
Multifunction Tilt + Footrest
To rock an unlocked Titan chair, you need to push up with your toes. If you lock the seat at an angle, it will leave your feet dangling off the floor. After a few minutes, that may feel strenuous on the calves.
Adding a footrest changes the equation by supporting your feet. Then, tilting and locking the seat puts you in a lounge-style posture. Then, the chair works in tandem with gravity to keep your spine aligned.
Over long periods, this is deliciously comfortable. See this clip for a quick demo:
Why You Need A Footrest
Everybody who sits full-time at a desk should add an external ergonomic footrest to their arsenal. ChairsFX first advised footrests for short people 5'10" or shorter. Ergonomic footrests help them keep their feet planted while working at a desk.
For everyone else, footrests supercharge movement. These let you work your feet and calves — without disturbing your typing or mouse work!
Here at ChairsFX HQ, I use a Secretlab Professional footrest ($199 from Secretlab, coming soon…). In the past, I used a $26.99 Mind Reader footrest. Both cheap and expensive ones help users tap the full potential of their multifunction tilt gaming chairs.
Desk Work Movement Breaks
Paired with a tilt lock mechanism, a footrest also gives you another easy break option. Tilting and locking the seat will pull your hands away from the desktop — while you retain a direct view of your work screen.
At the same time, the slight rearward lean lets gravity do the work of holding your spine upright. As a result, your back muscles get a luxurious break.
At the same time, the Titan chair's headrest + lumbar support combo keeps your spine in a healthy alignment. Movement, posture support, and a break from your work — with a footrest + two flicks of your multifunction lever. Desk mode demo clip:
Watching Movies
Here's a bonus: turning your Titan chair into the world's most comfortable movie theater seat. Like high-grade movie seats, the Titan's cold foam provides excellent postural stability.
Better than theater seats, its lumbar support + headrest combo ensures good sitting posture. This clip shows me using my Titan Evo 2022 Softweave as an ergonomic theater seat:
As the cherry on top, you can also customize your Titan's seat and backrest angles.
Follow these steps to turn your Secretlab Titan + footrest into the ultimate movie chair:
Sit in front of your desk.
Adjust the top of the movie screen to your eye level.
Unlock the tilt lock mechanism.
Push up with your toes to tilt the seat angle upwards.
When you find a comfortable angle, lock the mechanism.
Use a footrest to get your feet comfortable.
Let gravity hold your torso upright while the Titan aligns your spine. Enjoy your movie with delightful comfort.
Other Secretlab Workstation Guides
This article explains how to tap the potential of a Secretlab Titan multifunction tilt mechanism. Paired with an ergonomic footrest, it supports all neutral sitting posture variations.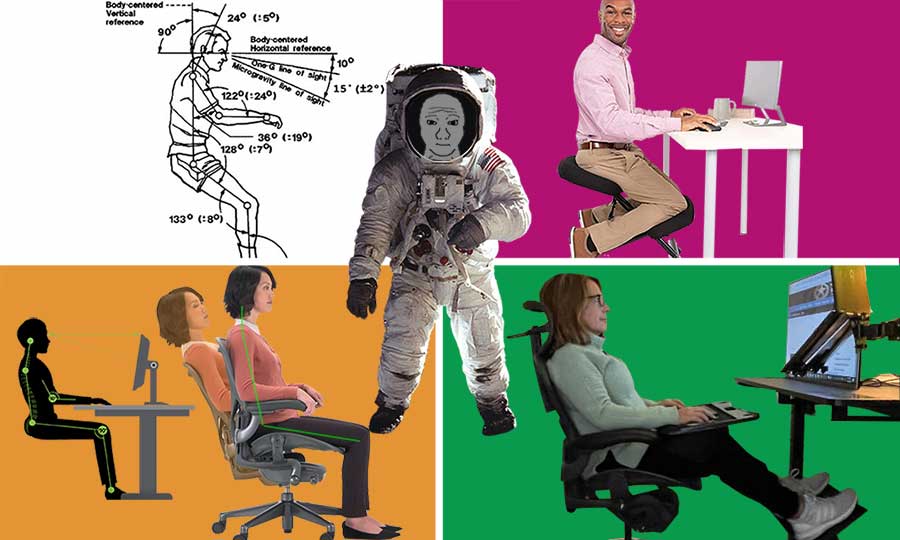 The multifunction tilt is the most obscure Titan chair feature. Covering this completes our in-depth look at Secretlab Titan gaming chairs. Relevant articles for beginners:
Finally, here's a big-picture perspective. As the last remnants of the industrial world fall, an Internet of Things (IoT) economy is arising. Millions unable to keep up face the professional risk of being left behind.
Luckily, top esports and chess stars have already faced — and adapted to these threats. Their aim: keep the brain sharp over long periods of computing — against rising (human and machine) challenges.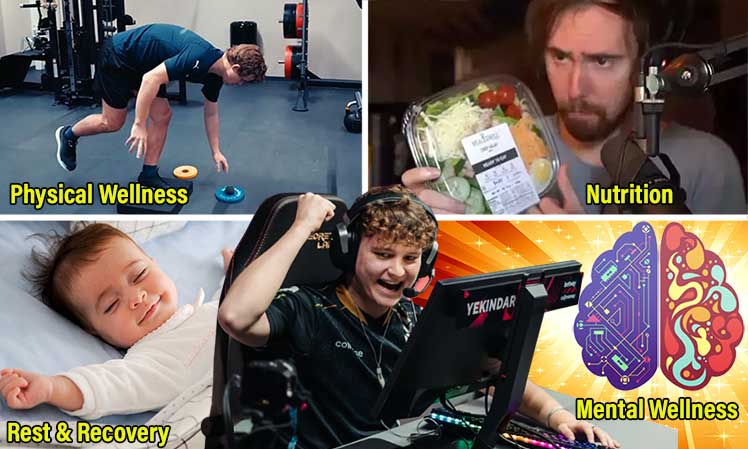 Within the context of the 4 performance pillars, the Titan's multifunction tilt lock deserves your attention. Paired with a footrest, it has the potential to help both your body and mind in your quest for digital glory.