Last year, the best cheap ergonomic office chairs all cost less than $300. In 2023, inflation has jacked the threshold to $350. Below that price, there are five solid ergonomic chairs suitable for working from home. All come with straightforward ergonomic support features and assorted luxury extras.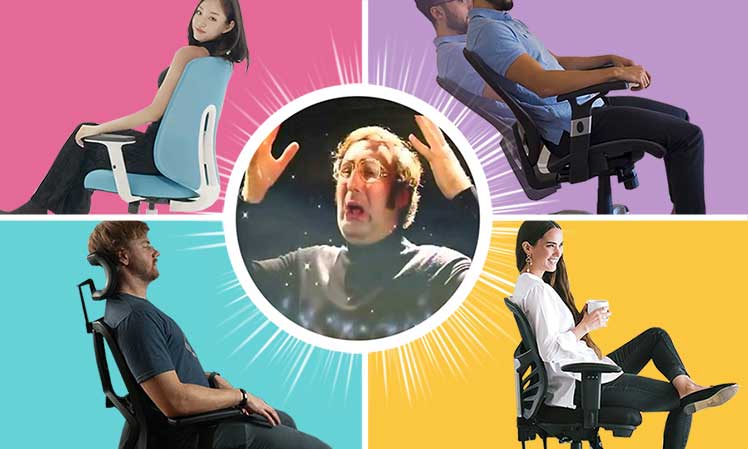 To qualify as 'ergonomic', a chair needs three adjustable features. All chairs in this review come with the necessary trio.
Adjustable lumbar support aligns the spine. Adjustable armrests provide extra bracing to hold the torso up against gravity. A reclining backrest lets a seated body move.

Combined, this kit supports users into healthy neutral sitting postures. It doesn't matter if you spend under $350 or over $1500 — the methods of support and outcome are the same!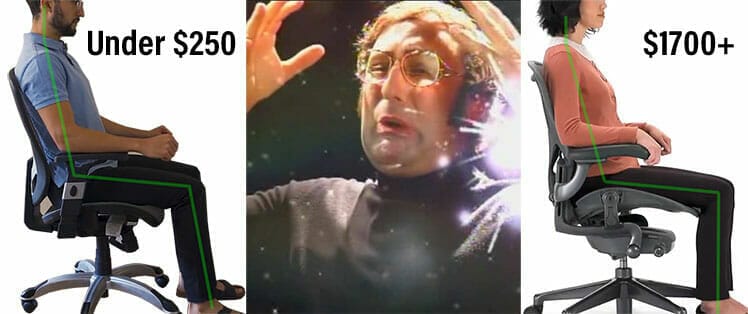 Premium chairs from Herman Miller and Steelcase come with 12-year warranties. In comparison, sub-$350 chairs are guaranteed for 1-5 years. Cheaper models also come with less aesthetic polish than pricier ones.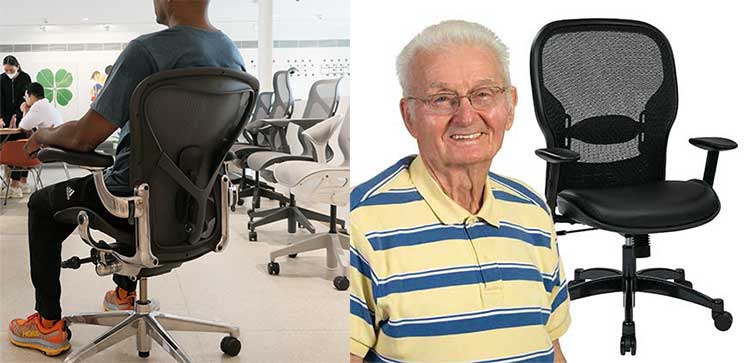 Beyond these differences, the quality of back support is the same. In all cases, a good fit + proper adjustments + neutral sitting techniques yield the best results.
Best ergonomic office chairs under $350
The first thing to look for when shopping for an office chair is a good fit. The key fitting metric is the depth of the seat. Using one too deep for your legs will pull your knees forward. That will flatten your lower back curve — negating your chair's posture support potential.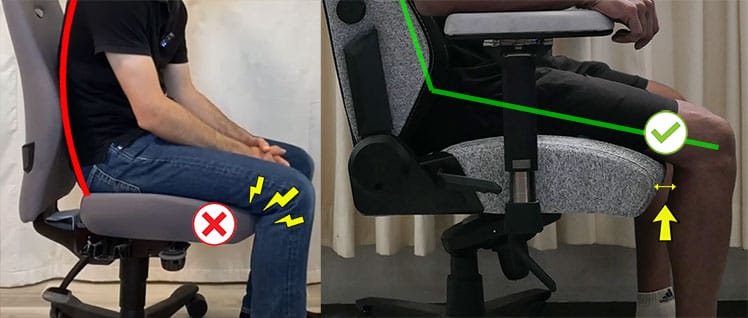 The second thing to assess is a chair's adjustable features. On that front, every chair in this review serves up solid adjustability in support of neutral postures.
Some chairs rank higher in this review because they offer superior warranty protection. Others add aesthetic appeal as a selling point. Given fit, functionality, and extra points of appeal, here are our top-rated ergonomic office chairs under $350:
Cheap Office Chair Accessories
Footrests (for short sizes) and seat cushions (for sore bums) are the two most common accessories to stack with a cheap ergo chair.
Recap: Best Office Chairs Under $350
Effective posture support is like plain oatmeal: good for you but not exciting. In the cutthroat world of cheap ergonomic chairs, sizzle often sells better than steak in this price range.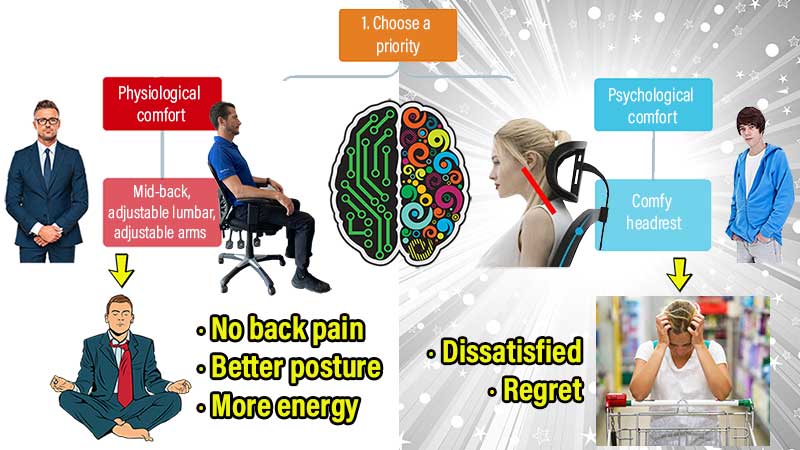 This is why many sub-$350 chairs come stacked with fancy extras. Ill-fitting headrests are common, as are flashy upholsteries. Another tactic is to offer a 4-way lumbar – with a tiny adjustment range that's basically unusable!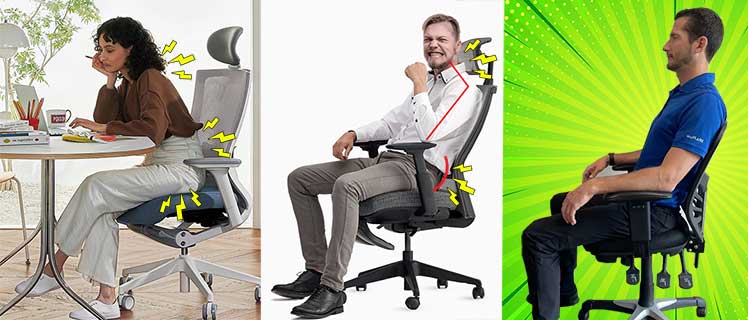 After a thorough review of all options, five stand out. If you're looking for the very best cheap mid-back desk chair, consider one of these:
Next on the office chair pricing scale are more luxurious chairs costing between $350 to $700. There, you'll find slightly nicer aesthetics, better adjustability, and warranty protection between 2-12 years.
Even so, most options in the $350-$700 price range lack the aesthetics and warranty protection of $800+ models.
Best Mid-Tier Task Chairs: $350 to $700
Related: Best Premium Ergonomic Office Chairs $800-$2300: Are They REALLY Worth It?