A good pink gaming chair will give you a sensory thrill with its soft, soothing hues. But the best pink gaming chairs also pack in plenty of muscle under the hood. Unlike boring office chairs, these don't force you to sit upright all the time. Instead, they also give the option to kick back and relax. Imagine luxurious all-day support in candy-colored accents. ChairsFX reviews the best pink gaming chairs on the market in 2022.
The pursuit of seated comfort has both physiological and psychological ends. Good physiological support will align your spine. As a result, you'll be able to sit for long periods without pain or discomfort.
On the psychological front, full-back gaming chairs also work as deep recline lounge chairs. That appeases the desire to kick back and relax.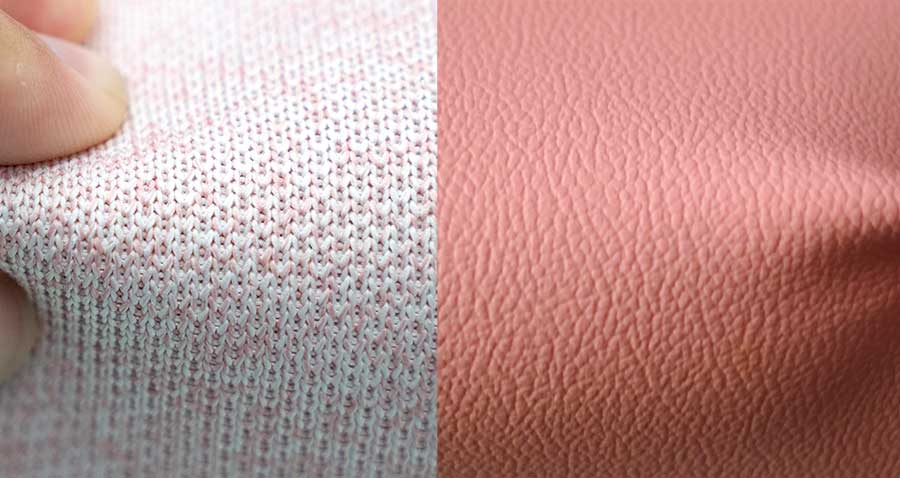 The quality of a chair's upholstery also makes a difference. Those with good softness and breathability will make you feel happier while sitting.
Luckily, all premium gaming chair upholsteries circa 2022 offer a good helping of both.
Reviews: Best Pink Gaming Chairs
Which pink gaming chair is the most comfortable? Which one offers the best value for money? These two factors determine our rankings of the best pink gaming chairs.
To assess comfort, we use a template from the 2020 International Comfort Conference. There, a complete desk chair comfort rating system was proposed with 3 key aspects. Those are sensorial, thermophysiological (breathability), and ergonomic.
To assess value, we compare the price of the chair with its warranty length. Real-world durability is also a factor. Some chairs we test long-term in-house. For others, we rely on outside feedback plus the brand's durability record.
Based on these ranking factors, here are the best pink gaming chairs available right now:
Best Pink Chairs Under $250
Three models stand out in this genre. You can find several even cheaper alternatives with lesser features and unique pink styling on Amazon.
Who are pink gaming chairs for?
White added to any color lowers its saturation. Like all low-saturation colors, pink produces a calming effect suitable for all genders.
Conclusion
In previous years, there were only a handful of high-end gaming chairs on the market. In 2022, the premium pink gaming chair landscape is absolutely stacked.
As in previous years, Secretlab leads the pack with a pair of dazzling pink Titan Evo 2022 chairs. Anda Seat joins the fray with a Titan 2022 clone in the creamiest pink faux leather available today.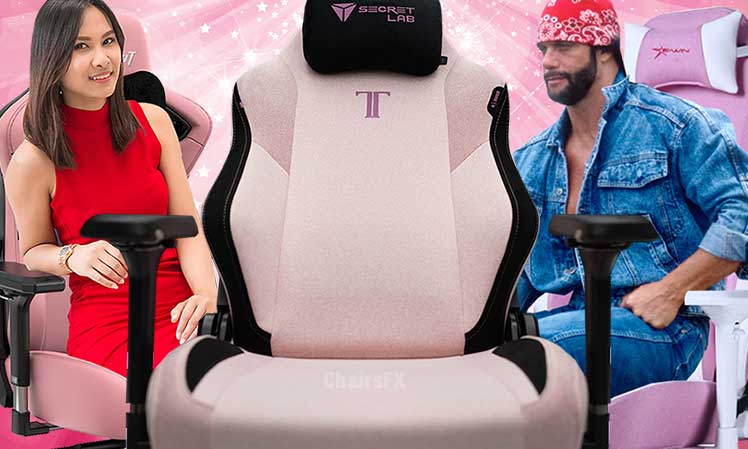 Meanwhile, darkhorse budget brand E-Win serves up a pair of premium pink chairs for under $300.
It's a loaded field with superb options for everyone. In conclusion, here are the top-6 rated pink gaming chairs of 2022:
Footnotes
Empowered By Color. 'The meaning of the color pink is unconditional love and nurturing'. https://www.empower-yourself-with-color-psychology.com/color-pink.html, (accessed 31 May 2022).
Julie Irish. 'Can pink really pacify?' Independent News. https://www.independent.co.uk/news/pink-colour-feminine-calming-gender-stereotypes-a8577121.html, (accessed 31 May 2022).