DXRacer sparked a revolution when it released the world's first gaming chair in 2006. Fifteen years later, the company does it again with a groundbreaking new design. Here we review the DXRacer Air gaming chair. It stands out on two fronts. First, it's one of several new DXRacer modular gaming chairs. It's also the world's first full mesh racing-style gaming chair.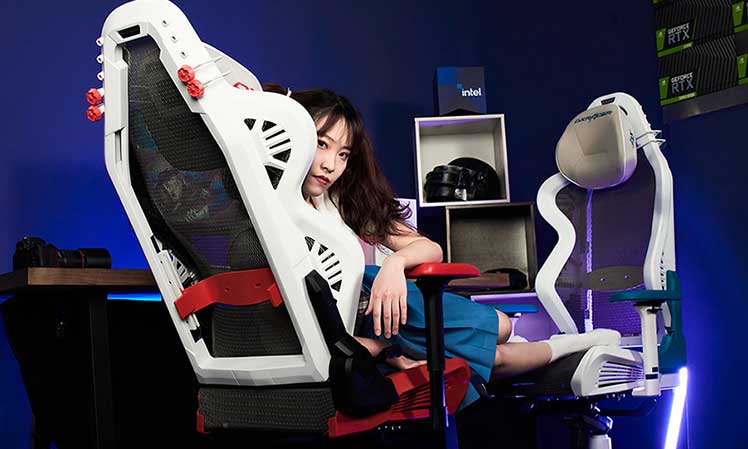 The DXRacer Air has a striking, innovative design, unlike anything you've ever seen. It has the shape of a gaming chair, with the full mesh upholstery of an ergonomic office chair.
It's also one of several DXRacer chairs with modular functionality. That means you can add extra components to extend its functionality. Current add-ons include a footrest, laptop stand, and cupholder.
It's neither an office chair nor a gaming chair — it's both, in a fresh package. This hybrid design addresses fundamental problems with both types of chairs:
Office chair limitations: poor headrest support; limited recline; forces users to sit upright at all times.
Gaming chair limitations: padded upholstery isn't as breathable as mesh; many people dislike lumbar pillows.
Not keen on office or racing-style ergonomic chairs? This hybrid design might be perfect for your needs.
DXRacer Air $499 from DXRacer.com
Modular Air add-ons and slipcover upholsteries are also available from DXRacerAir.com.
DXRacer Air Standout New Features
DXRacer Air gaming chairs come in four colors. Beyond the futuristic looks and modular extras, these have the frame and features of a pro esports chair.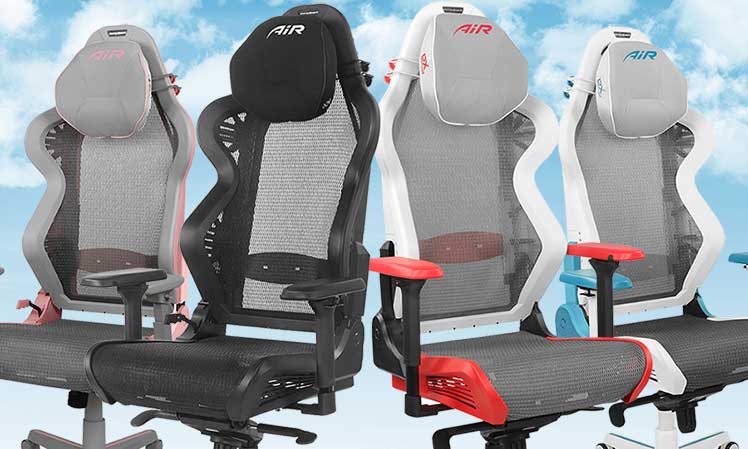 All come with 4D armrests, recline to 135 degrees, and a multifunction tilt lock. Even so, the big attractions are the new features. Here's a summary:
DXRacer Air Review
DXRacer is the gaming chair pioneer. The company released the world's first racing-style chair in 2006. The original model was rudimentary.
Its padding was spongy. The faux leather was thick and clammy. Adjustability was basic. It took a few years of trial-and-error to hit a new level.
The DXRacer Air feels like a repeat of that origin story. It's a groundbreaking new concept that appeals to the widest market. Both gaming chair and office chair fans will find many incentives to buy this chair.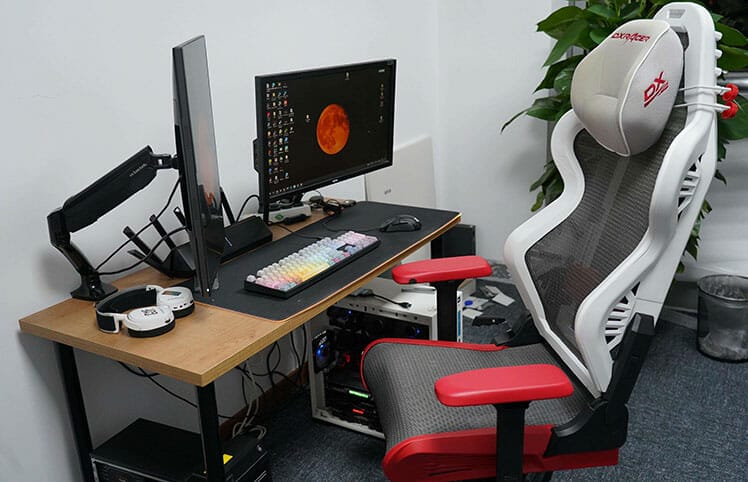 Even so, it's only V1. There's plenty to like, but also some genuine drawbacks to consider.
Conclusion
The DXRacer Air is the most innovative gaming chair release of the year. It's a versatile design that will appeal to many different groups.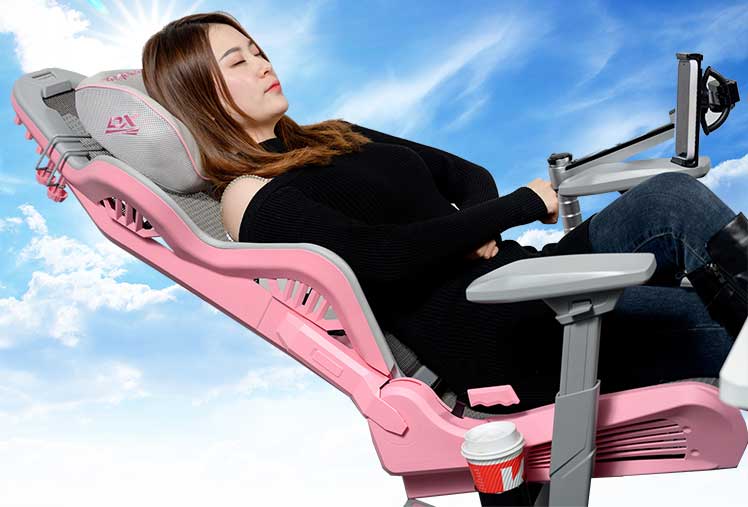 Fans of ergonomic office chairs will love the Air's full-mesh upholstery. Gaming chair enthusiasts will appreciate the racing-style frame and pro esports ergonomics.
Despite the high price and 2-year warranty, this chair's frame is guaranteed for life. Since you can replace every component, this model is likely to last for years.
Sadly, with a height range of 5'10" to 6'6″, this chair is too large for average-sized women and teens. That's a shame. Given its gamer-friendly designs and refreshing color schemes, this chair would be perfect for both women and teens.
Luckily, according to the DXRacer team, the Air V1.0 is the first of many. If DXRacer adds a smaller version in version 2.0, the Air will be almost perfect.
DXRacer Air $499 from DXRacer.com
Modular Air add-ons and slipcover upholsteries are also available from DXRacerAir.com.
Related Articles