Pro esports players sit for hours on end — under intense pressure to perform at high levels. That's why a premium gaming chair is one of the most important pieces in a pro gaming setup. The best models provide consistent comfort while preventing soreness after long sessions. That keeps players fresh, motivated, and performing at peak levels. Want to perform like a pro? Here we review the best pro esports gaming chairs on the market in 2022.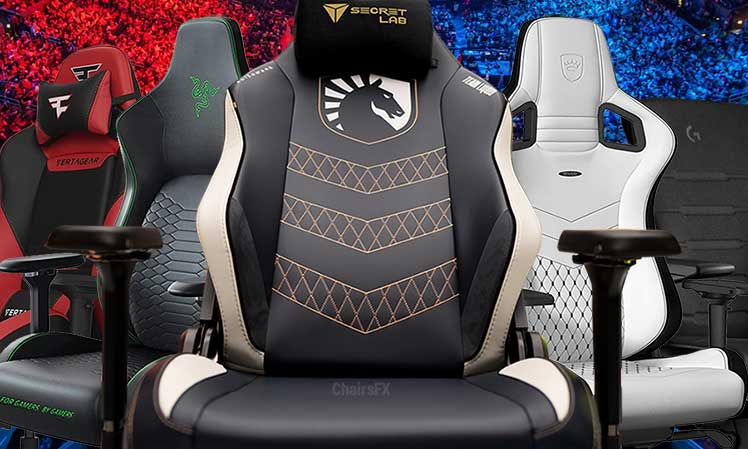 The best way to know the qualities of a good computing chair is to test one out. That requires using it full-time for at least a few months. Luckily, the world's best esports players have done that work for us.
Best Pro Esports Gaming Chairs: Tier 1
ChairsFX recently assessed the gaming chairs used by the top esports pros of 2022. Among the top-15 esports teams, eight use Secretlab Titan chairs. Other notable brands partnered with top-30 teams include Herman Miller, Razer, and DXRacer.
Among top streamers, Herman Miller's famous Embody and Aeron chairs are also popular. So what are the best pro esports gaming chairs in 2022? Based on streamer and esports team usage, we've picked out nine models.
Then, we ranked them based on four factors. These are the quality of ergonomic features, aesthetics, length of warranty, value for money. Here are the results:
Among these chairs, there's a big gap in quality between some versus others. As a result, we've broken our 'best premium esports chair' rankings into two tiers. The first tier represents the very best gaming chairs on the planet.
Best Pro Esports Gaming Chairs: Tier 2
These premium gaming chairs aren't as ergonomically spectacular as Tier 1 picks. They also have shorter warranties, fewer aesthetic variations, and less big-name brand appeal.
Nonetheless, each has well-earned endorsements from leading esports pros.
eSports Performance Realities
A good gaming chair won't directly improve your gaming skills. Rather, it serves as a useful tool to help improve your seated computing performance.
How Does A Good Chair Help While Gaming?
A good gaming chair used correctly will mitigate the damage caused by unhealthy sitting habits. If you don't suffer from discomfort or back pain while you sit, a gaming chair won't change anything.
CONCLUSION
To determine the best pro esports chairs of 2022, we looked at what chairs the pros are using. Then, we ranked the best chairs based on features, aesthetics, and value for money: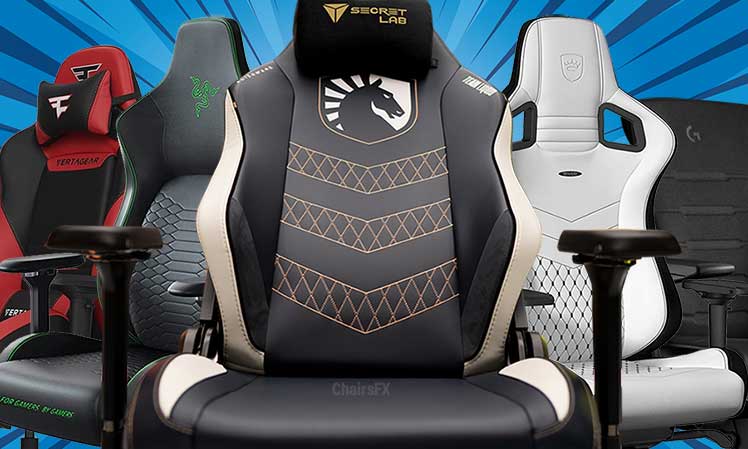 The cheapest model (Razer Iskur) costs $379. The most expensive (Embody x Logitech G) costs $1895. Across the board, these models deliver excellent back support and superb aesthetics.
With proper usage and good lifestyle habits, these chairs can make you feel happier and healthier. While sitting at a computer, that will make you more energetic, motivated, and focused.
Footnotes