Back in the late 1990s, DXRacer was a Chinese company making luxury car seats. In 2001, they set up shop in America, peddling fancy car seats to dot-com millionaires. But in 2003, the U.S. auto industry began to crumble. As luxury car seat sales dried up, DXRacer engineers got desperate. In 2006, they slapped wheels onto car seats and peddled them to video game players. It worked! Find here the complete history of gaming chairs from 2006 to 2022.
The gaming chair origin story starts aboard the Skylab Space Station in 1973. After that came the rise of PC computing (1985), the internet (1991), surging back pain problems, and the world's first ergonomic office chairs (1994).
Twelve years later (2006), DXRacer's gaming chairs landed. This clip re-creates the moment DXRacer engineers realized that car seats on wheels perfectly met the needs of a rising esports culture:
History of Ergonomic Seating
Homo sapiens have existed for around 200,000 years. For around 90% of that time, they lived hunter-gatherer lifestyles.
Sitting full-time didn't become a thing until the late 1800s. Roughly, the history of the desk chair is only 120 or so years long.
History Of Gaming Chairs
DXRacer kicked off the gaming chair revolution in 2006. Here's a summary of what transpired after that:
History of esports
The rise of the gaming chair wouldn't have been possible without the emergence of pro esports. Here are some key parts of esports history that necessitated a new type of seating.
Conclusion
In March 1998, Blizzard Entertainment released StarCraft, a science fiction video game. Success required strategic thinking and clever execution. This provided the perfect means for jobless, over-educated Korean youth to spend their time.
As a result, many flocked to the game. Big business began to take notice. At the same time in America, the auto industry was imploding.
Three seemingly unrelated factors brought the gaming chair into being. First, Starcraft-crazed Korean marathon gamers. Second, an auto industry crash in America. Third, a DXRacer warehouse full of unsold luxury car seats.
The gaming chair origin story resembles a classic story plotline. It begins with the introduction of a problem (poor seating). The climax comes during the 2020 lockdown, when gaming chairs reached mainstream acceptance as viable ergonomic seating.
What comes next is already laid clear. The world is shifting towards a multi-device, perpetual-computing era. The gaming chair and esports industries are already rising to the challenge.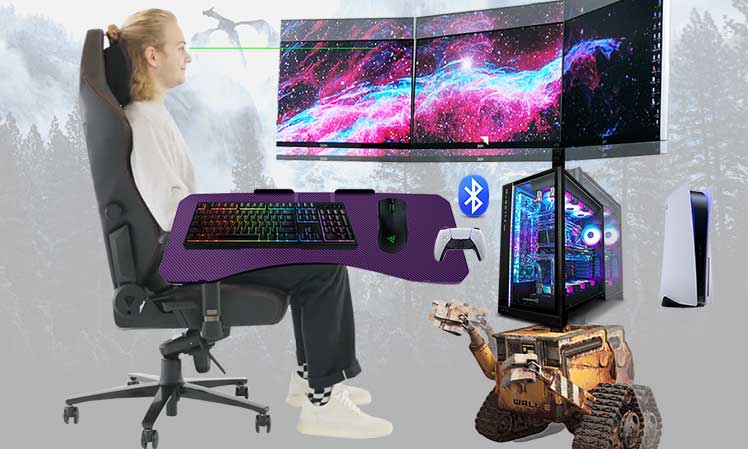 For a closer look, check out our Ergonomic Trends page. It explains how gaming chairs have become a part of a healthy deskwork routine.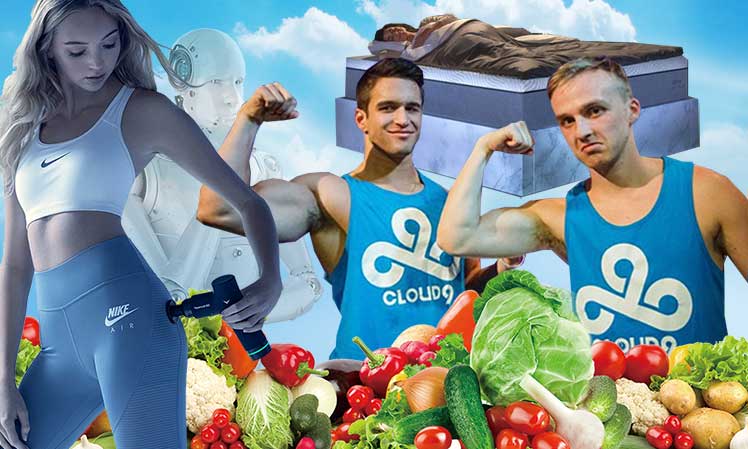 Esports technology adds the rest: fitness, nutrition, and sound sleep. Paired with a gaming chair, it's the ultimate formula to perform at a computer like a pro.
Footnotes
Citations 8-15