The massive office chair industry generates billions each year in B2B sales. Corporations account for around 65% of all business. Government offices and schools make up most of the rest. Consumer sales are an afterthought. But when lockdowns hit, this lucrative business model ground to a halt. Now, the biggest players in the game have started to rebound. This 2020 office chair industry report documents the big crash — and the road to recovery.
In 2017, market experts valued the office chair industry at around $10.69 billion dollars(1). Year-by-year growth was pegged at around 6%.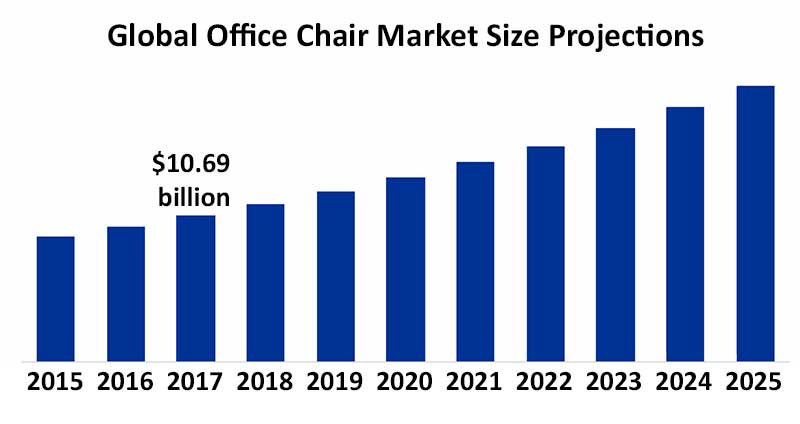 In terms of annual revenue, Steelcase has held the top spot for several years. Based on pre-pandemic (late 2019) figures, the company had generated $3.73 billion in sales. Herman Miller ranked a distant second with $2.49 billion in sales.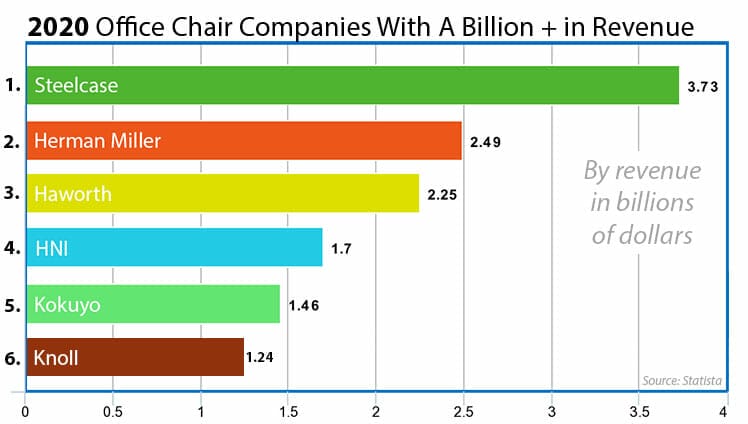 Only a small fraction comes from consumer sales — the industry operates mainly as a B2B service. Enterprise sales make up 64.5% of the total, followed by sales to government offices and schools.
Experts have given a few different reasons for expected growth:
Industrialization in emerging economies drives demand for bulk office furnishings(2).
A growing number of startups and tech parks in America also need furnishings. There is also a Canadian surge in retail and office space construction(3).
Rising demand for ergonomic, healthy solutions to replace outdated office chairs(1).
Office Chair Industry B2B Model Crash
Most of the seating you see in schools and offices around the world is non-ergonomic. This is because the office chair industry earns billions each year selling cheap, durable furniture to schools and corporations.
Traditionally, enterprise chair buyers haven't cared about ergonomics(4). Instead, it's been price, style, and durability that win big B2B sales contracts.
When lockdowns hit in early 2020, this model crashed. That exposed the longtime obsolescence of non-ergonomic seating — and a ravenous desire among the masses for ergonomic sitting support.
2020 Office Chair Industry Challenges
The office chair industry operates as a B2B service. Most top brands sell to enterprises, schools, and government offices are the key drivers. Consumer sales make up only a fraction of annual revenue.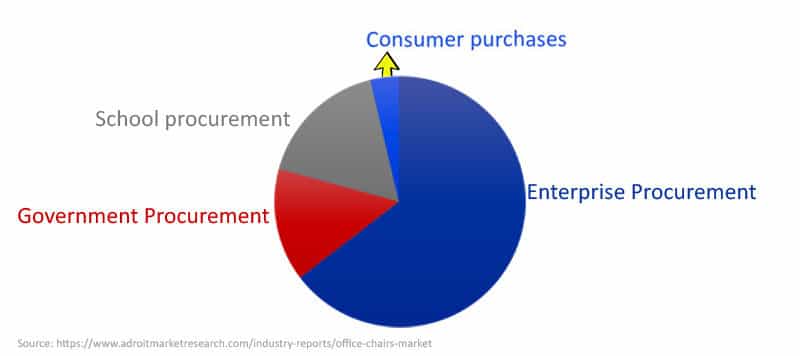 With offices and schools closed, B2B demand has evaporated. But with millions now working and studying from home, consumer demand for ergonomic products has skyrocketed.
This new reality poses several challenges for the massive, slow-moving multi-billion-dollar office chair industry.
2022 Office Chair Industry Report
Two years after writing this report, we followed up with another. Our 2022 Office Chair Industry Report shows how things worked out exactly as we predicted.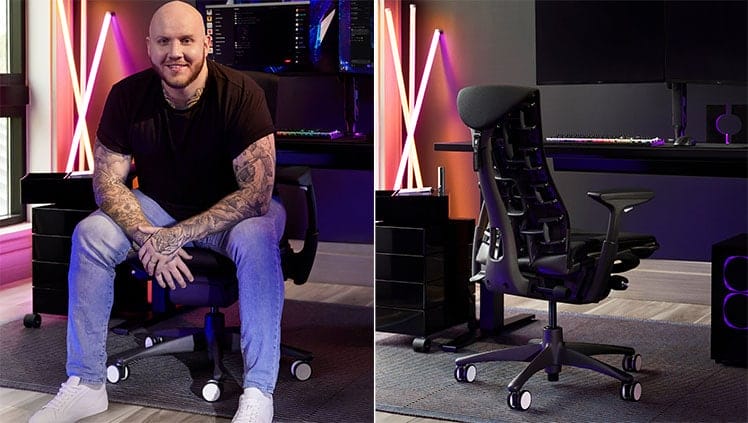 Herman Miller took the boldest actions post-lockdown to shore up consumer sales. Key moves:
Fast setup of a slick e-commerce website for consumers.
Partnerships with famous esports stars.
Local popup shops for grassroots ergonomic outreach.
But the company's boldest move was its acquisition of Knoll. In 2020, Knoll ranked as the 6th-largest office furniture company in the world, with $1.24 billion in annual revenue. Combined, the two formed MillerKnoll, the largest office furniture company ever.
Meanwhile, Steelcase elected to 'ride out' pandemic challenges. Instead of taking action, they've been laying low, waiting for the world to get back to normal.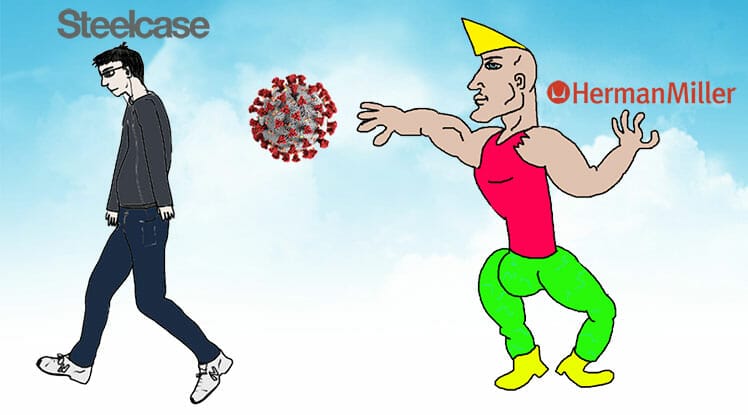 That has left Herman Miller without any competitive obstacles. As a result, this new juggernaut has started rolling out an elaborate 7-point plan for world domination.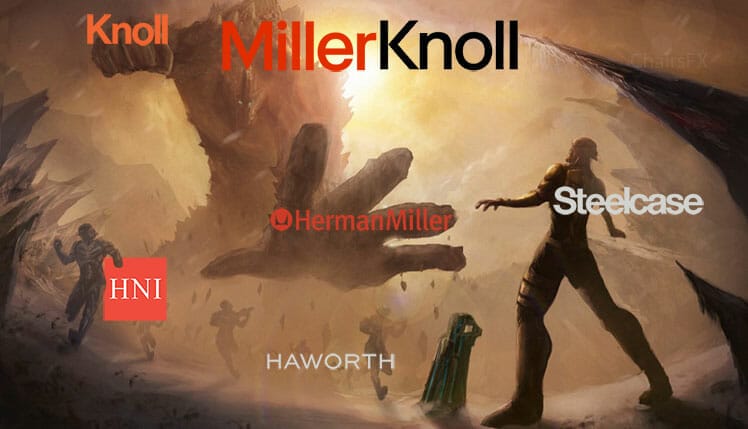 In 2022, MillerKnoll operates both enterprise and consumer divisions. On the consumer side, they've rolled out rapid upgrades, new esports partnerships, and a sweet online shopping experience.
On the corporate side, they've even got a mentoring plan to address corporate WFH failings. Read the full story:
Office Chair Industry Report: 2022 Edition
Footnotes
Citations 8-13