For over a decade, DXRacer reigned as one of the most successful gaming chair brands in the industry. But in recent years, industry demand (and competition) has skyrocketed. To address that, the brand has focused its most recent years on new product development. In 2022, DXRacer offers a refreshed line of modernized gaming chairs. So let's check out the the best premium DXRacer gaming chair models available in 2022.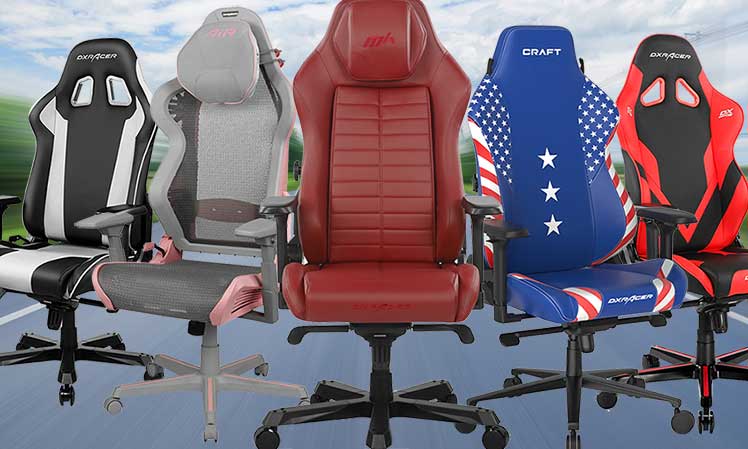 DXRacer spent most of 2020 retooling its gaming chair collection. Several redundant products were discontinued. Those were replaced with four new modular gaming chairs.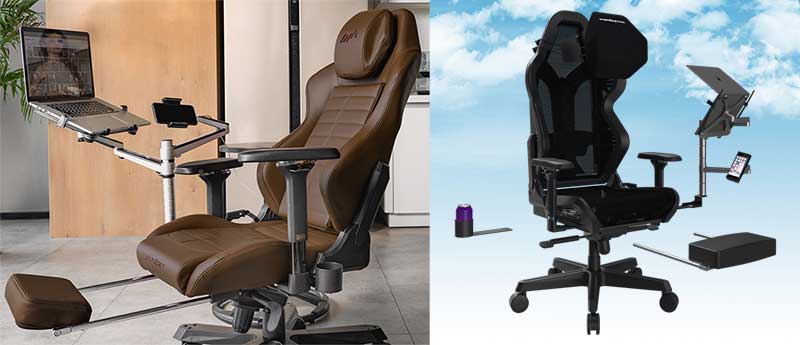 Modular gaming chairs let you extend a chair's functionality with extra components. Available DXRacer modules include a laptop holder, footrest, cupholder, and mesh seat replacement.
Reviews: Best DXRacer Gaming Chairs
Four new modular gaming chairs join the iconic Racing Series in DXRacer's premium collection. Here are the five best DXRacer gaming chairs available in 2021:
DXRacer Prosumer Gaming Chairs
The models in this category have stripped-down features. Instead of a seat angle tilt-lock, these let you rock the chair, but not lock the seat at angles.
More About DXRacer And Its Chairs
DXRacer is a Chinese company with its global headquarters located in Michigan. The company's pioneering 2006 design coincided with the rise of esports. That helped gaming chairs to become a thriving global industry.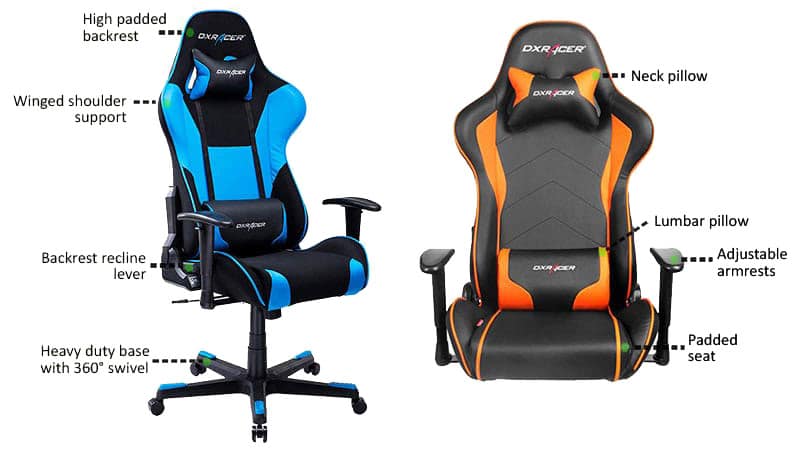 When the work-from-home era emerged in 2020, demand for gaming chairs skyrocketed. Some big gaming chair brands struggled to keep up with demand. Others (like Secretlab and Killabee) began breaking gaming chair sales records.
In response to changing trends, DXRacer has revamped its lineup with new products and concepts.
Conclusion
DXRacer serves up a strong set of options for gaming chair fans in 2022. Notably, while most brands have raised prices (by as much as 22%), DXRacer prices have not changed. All chairs are the act same price as they were a year ago!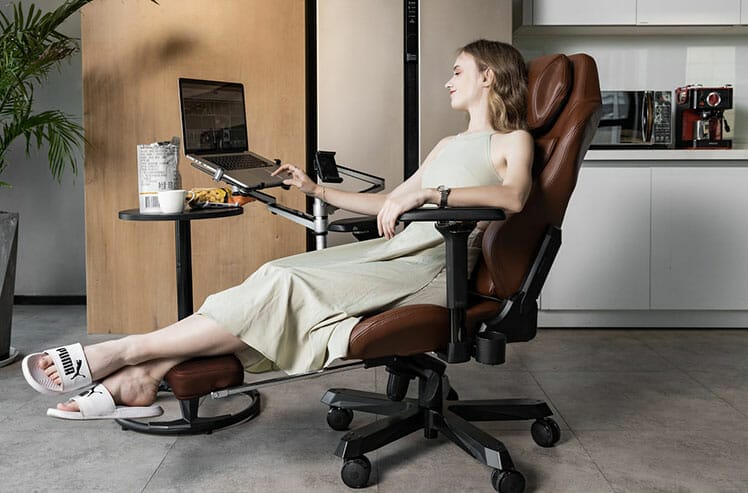 Among the entire collection, here are the five standouts:
Bottom line: DXRacer consistently pumps out rugged, high-quality products that work exactly as advertised. There's great variety in the 2022 collection. Executives, gamers, short people, and teens on a budget all have great options.
Browse all products at DXRacer.com
If you prefer shopping on Amazon, check out the DXRacer Amazon storefront.