Earlier this year, Herman Miller released a collection of gaming chairs and accessories. Recently, the company opened up online stores around the world. From there, global consumers can now buy these products directly from Herman Miller. Check out our review of and shopping guide for the Herman Miller gaming collection.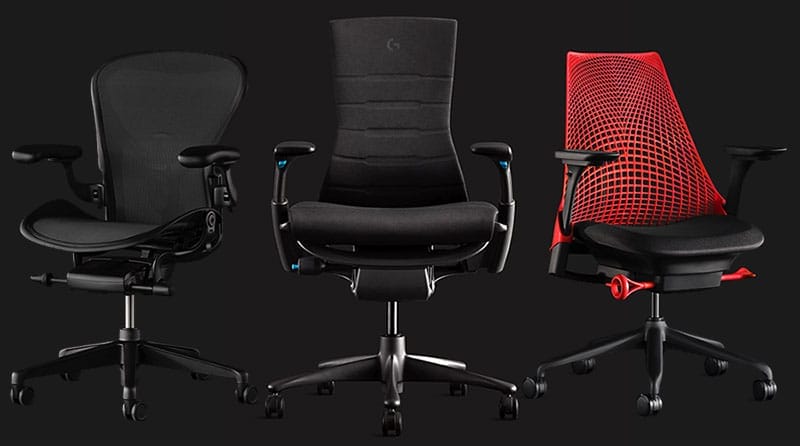 At present, Herman Miller operates online stores across three regions:
North America: USA, Canada.
Western Europe: the UK, Germany, Spain, Italy, France, Belgium, the Netherlands.
East Asia: China, Japan, and South Korea.
All Herman Miller store links in this article default to the Herman Miller USA Gaming Store. Residents of other countries will redirect to the appropriate store for their region.
Browse the Herman Miller gaming store
The button defaults to the Herman Miller USA online store. Residents in Canada, Europe, the UK, China, Japan, or Korea will redirect to the Herman Miller store for their region.
Herman Miller PC workstation overview
In 2020, the consumer PC market enjoyed its strongest growth in a decade. Global lockdowns resulted in massive demand for home entertainment and distance learning hardware. As a result, market analysts no longer factor in one PC per household. Instead, dynamics are shifting towards one PC per person.
Today, 40% of the world's population plays video games. 48% of all gamers play on PCs. These days, a high-end gaming rig costs usually costs between $2000 to $5000. Check out some finished build examples on PCpartpicker.
Review: Herman Miller gaming collection
In its gaming collection, Herman Miller has three chairs and two accessories. Below are technical summaries and value-analysis reviews of all products.
Each chair in the collection has the same design concept. In sum:
The central backrest spine supports the sacrum and lumbar areas of the body.
A flexible backrest adapts to user body movements while adding more support for sitting up straight.
Synchro-tilt helps the hips move while sitting. When you lean back, the seat angles up, keeping your thighs parallel to the floor.
All models come fully-assembled with a 12-year warranty. Simply crack open the box, roll in front of your workstation, and sit down.
Conclusions
As the ergonomic seating pioneer and industry leader, Herman Miller trends are worth noting. Per its 2019 annual report, the company spends over $50 million each year on research and development.
Even if you don't buy Herman Miller products, there are some key takeaways for everyone in the package:
An effective computer workstation starts with a good ergonomic chair.
Most desks are for people between 5'8″ and 5'10 (172-177 cm). People shorter or taller should adjust their desk height for the best results.
The top of the computer screen should align with your line of sight. Setting it lower will hunch the back and crane the neck.
These points are explained in detail in our Gaming Chair Sizing Guide. That starts by helping readers to find the best-fitting chair. Then it looks at optimal desk heights plus easy ways to make adjustments.
Finally, whether you choose Herman Miller or lower-end products, having the right gear is just a start. We also suggest considering some feng shui fundamentals. For example, facing your desk away from the main entrance can leave you feeling vulnerable. As well, a desk directly in front of or behind a window can leave you feeling drained.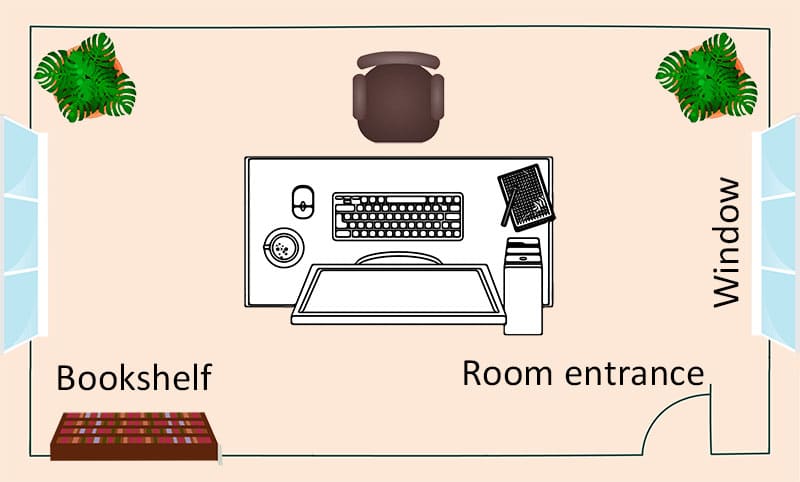 If you're new to the art of home workstation, check out our guide before splashing out on a full-blown Herman Miller gaming station. It explains the benefits gained by combining a chair, adjustable desk, and monitor mount arm. It also adds some more feng shui-driven strategies.
Once you have your head around the basics, assemble your gear. If you're determined to go for the very best, a Herman Miller chair, desk and monitor arm is the very best you can get.
Ergonomic workstation setup guide
Herman Miller gaming chairs and accessories are available from Herman Miller stores in North America, Western Europe, and East Asia.