Herman Miller's gaming collection includes four gaming chairs. The Embody, Aeron, and Sayle gaming chairs are updated classics with jazzed-up aesthetics. The Vantum is Herman Miller's version of a full-back gaming chair. There's also a sit-to-stand desk in the mix. Until December 14, 2022, all are on sale for 20% off!
Herman Miller is actually running a sitewide sale. Its classic office chair editions are also up to 20% off until November 29.
In the Herman Miller Gaming Store, everything is 20% off except for the Embody. For the first time ever, it's on sale with a 25% discount!
Many famous streamers begin their careers grinding atop full-back gaming chairs. But after hitting the big-time, they upgrade to mid-back Herman Miller gaming chairs. For instance, Ninja, Timthetatman, Tfue, and Shroud have all recently upgraded to Herman Miller gaming chairs.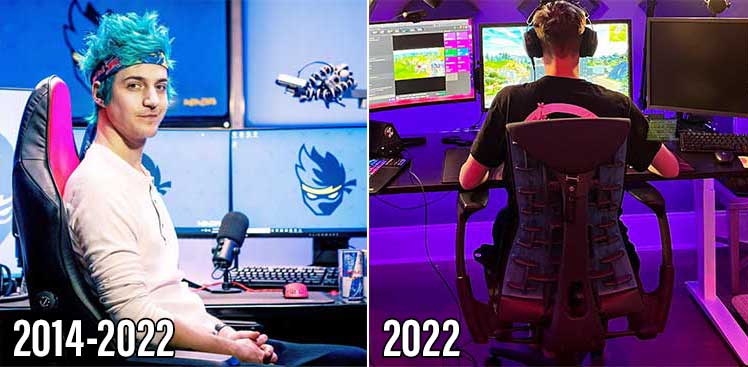 A big reason that many make the switch is because of the full-back vs mid-back difference. The former provides more casual support that better suits all-day sitting needs. In contrast, mid-back ergonomic chairs keep users locked in near-perfect computing postures.
When streamers become famous, they often begin operating like businesses. Then, it makes sense to start computing like an investment banker. That's where Herman Miller's gaming chairs come in. When time is money, precise posture support gives high-achievers an edge.
Are you ready to get serious with your gaming habits? If so, Herman Miller gaming chairs are literally the best in the world.
Herman Miller Gaming Chair Reviews
In its online store, Herman Miller offers three chairs suitable for hard-core gamers and power computer users. Each comes with an industry-leading 12-year warranty. All ship fully assembled. Simply crack open the box, roll your new beauty up to your desk, and sit down.
Herman Miller Gaming Accessories
Beyond its gaming chairs, Herman Miller also offers a pair of complementary gaming furniture pieces.
Conclusions
A physiological comfort assessment considers psychological, physical, and environmental factors. Psychologically, the Embody, Aeron, and Sayle gaming chairs represent the top of the ergonomic industry mountain.
These chairs famously deliver medical-grade spinal support that every other ergonomic chair brand strives for. Are you mentally prepared to adopt perfect sitting and standing posture?
If you're an elite streamer, hedge fund banker, or other high-achiever, the physical rewards of perfect posture are well worth the price of these chairs. If not, these chairs might be overkill for your current needs.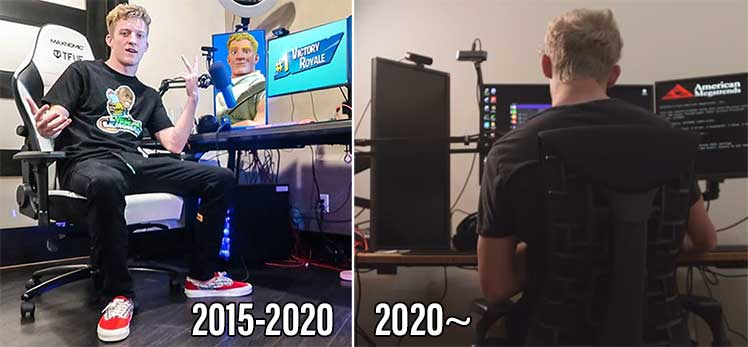 Tfue, TimtheTatman, Shroud, Ninja, and many others used full-back gaming chairs for years before switching over. Beyond the physiological and physical impact, the Embody, Aeron, and Sayle gaming chairs will also lift your environment to a higher state of aesthetic elegance.
Bottom line: buying a Herman Miller gaming chair is a pricey option with big ramifications. If you're looking for chillax, these chairs are not for you. But if you're looking to perform at a computer like an elite pro, the Embody, Aeron, and Sayle gaming chairs are perfect!
Browse the Herman Miller gaming store
Prefer the office editions? See this review: Top-5 Herman Miller Ergonomic Office Chairs