Full-back gaming chairs are better than mid-back office chairs for working from home (WFH). That's according to Herman Miller, the world's #1 maker of mid-back ergonomic chairs. Institutional ergonomists agree: cubicle-era desktop PC jockeys only needed good back support. But modern users juggle desktop and mobile devices — over longer sedentary periods. Beyond good back support, they need more movement and better neck support. Meanwhile, as quiet quitting intensifies, psychological comforts have also gained relevance. Using these factors, ChairsFX lays out the best WFH gaming chairs of 2022.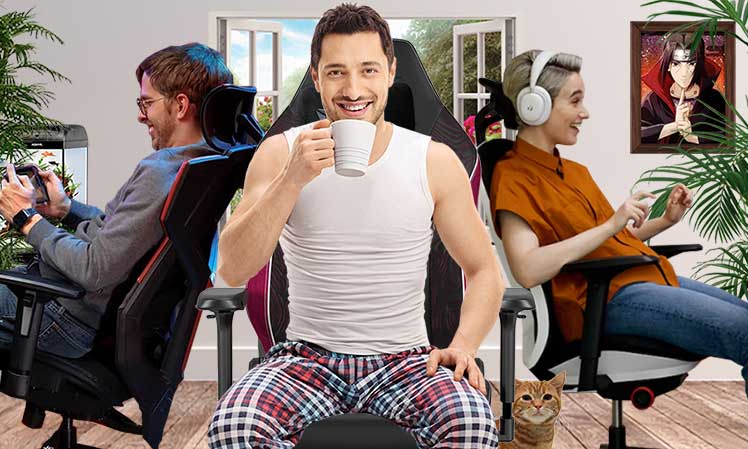 Once upon a time, elders sat in cubicles, pecking away all day on desktop PCs. As back problems skyrocketed, ergonomic office chairs emerged. But today, more people are transitioning to permanent work-from-home (WFH). Mobile computing has also become part of the mix.
This has necessitated updated seating standards for modern computing styles. Using these, it becomes easy to boil down the very best work-from-home desk chairs of 2022.
Best Full- Back WFH Desk Chairs
The best work-from-home full-back gaming chairs meet the ergonomic standards of the cubicle era. Each has an adjustable lumbar & arms + a reclining backrest that reliably supports neutral postures.
These top picks partially support modern standards by promoting more movement than cubicle-era chairs. In tandem with a sit-to-stand desk, they also provide excellent support for mobile computing.
In support of its new Vantum Gaming Chair, Herman Miller has declared cubicle-style mid-back chairs out of fashion. For the modern WFH crowd, full-back chairs with headrests and deep recline functionality provides the all-day sitting support that they need.
Using these ranking factors, four chairs stand well ahead of the competition. Each offers superb cubicle-era ergonomics, stunning aesthetics, and rock-solid reliability.

Secretlab Titan chairs are produced by the runaway gaming chair industry leader. The Herman Miller Vantum and Respawn Flexx are produced by two of the world's largest office furniture megacorporations. The Sidiz T80 also qualifies as a battle-tested South Korean esports alternative.
Mid-Back Ergonomic Alternatives
Herman Miller has declared full-back headrest chairs better for typical modern gamers. The rationale is that people grinding all day need deep reclines and movement on top of good posture support. Even so, its mid-back classics retain hyper-relevance.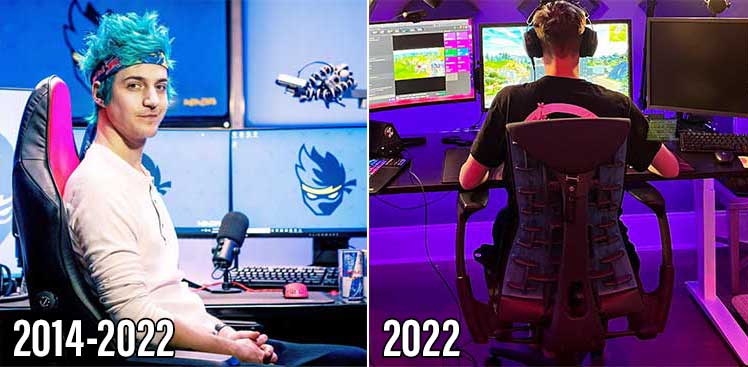 For instance, when many top streamers hit the big time, they stop grinding all day. Instead, they produce content on a set schedule as a business. Then, many prefer the strict posture support that mid-back ergonomic chairs provide.
If time is money, the best mid-back chairs will force you into productive postures with no escape! From a business perspective, performing at a high intensity over shorter periods beats all-day grinding.
Advanced WFH Setup For Power Users
A good WFH chair should provide good cubicle-era back support for neutral postures. Herman Miller decrees a full-back style with deep recline functionality the best modern option. To boost happiness and motivation, adding as many luxury extras as you can afford is worth it.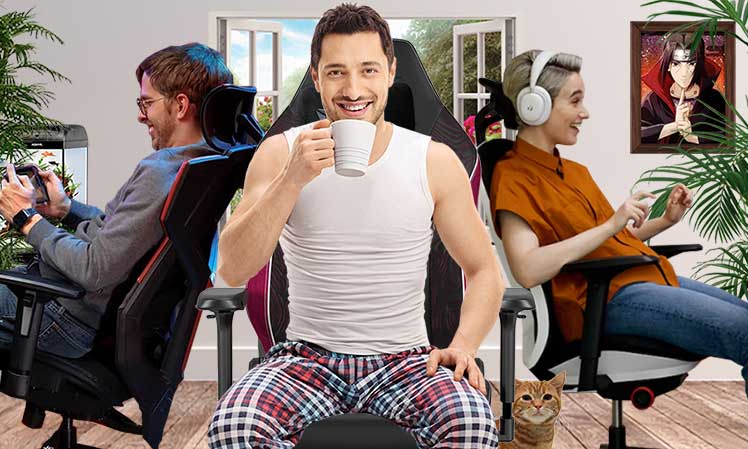 Beyond a good chair, other needs remain unaddressed. The Human Factors Handbook cites neck support for mobile computing as a big priority. More movement than rocking in a chair also helps.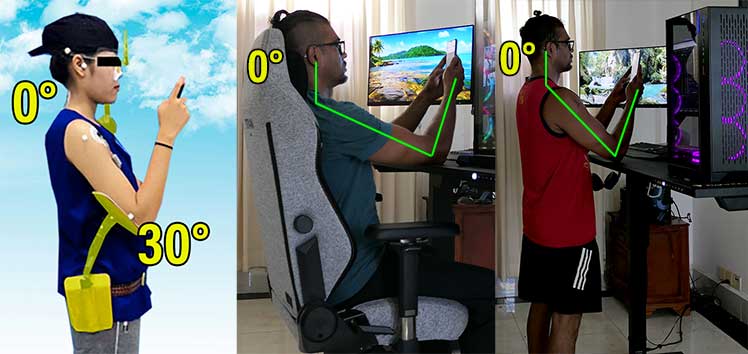 Stacking a sit-to-stand desk with your selected chair will address these needs. First, you can toggle the desk height to support your elbows while mobile computing. Doing so will help you to maintain a clean 0° neck posture.
Second, every shift between sitting and standing provides a jolt of energy. Each transition works your legs, hips, back, and shoulder muscles. This makes it easy to stay active — even when computing all day long!

Beyond a good chair and desk, ergonomic monitor arms, a yoga mat, and a WiFi LED bulb can complete your kit. Learn more:
Starter Guide: How To Choose The Best Standing Desk In 2022
Footnotes
Herman Miller Press Release. 'Herman Miller and Logitech G Introduce Vantum, a Modern Gaming Chair', October 6, 2022. Vantum Gaming Chair Press Release, (accessed Oct. 7, 2022)