This week, two major office furniture corporations released full-back gaming chairs. HNI (the 4th largest) runs Respawn as its gaming chair division. The Respawn Flexx Faze Clan Edition celebrates an elite esports partnership. Herman Miller also jumps into the mix with a drastic ergonomic detour. Its Vantum Gaming Chair breaks Herman Miller's own principles to support what modern gamers demand: support for good postures and relaxed ones!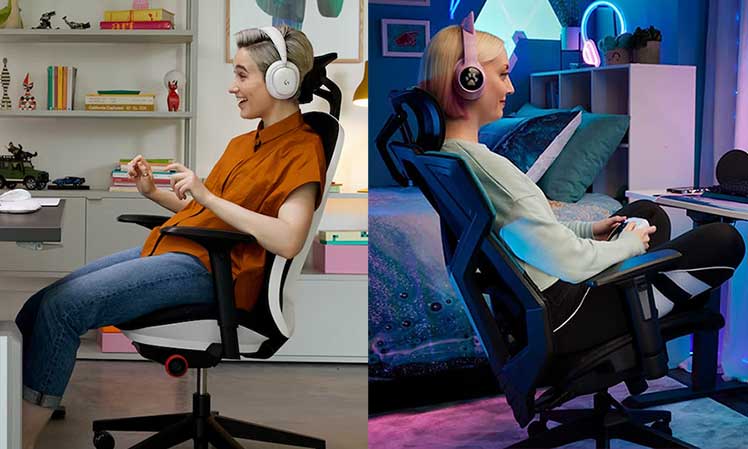 The Herman Miller Vantum and Respawn Flexx are both full-back gaming chairs with adjustable headrests. For Herman Miller, both aspects are a radical departure.
Since its Aeron chair launched in 1994, the company has built its ergonomic legacy on two principles. First, mid-back chairs with limited recline ranges provide the best back support.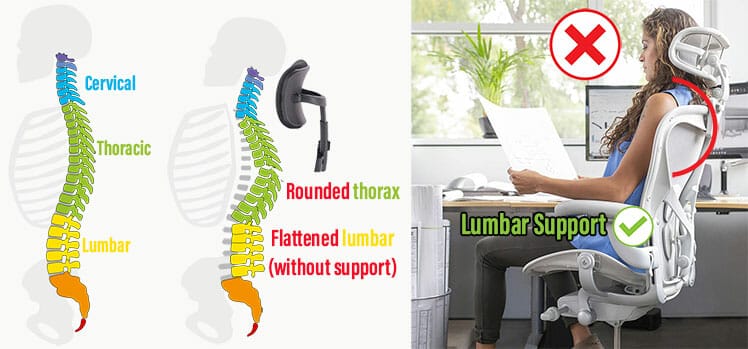 Second, "leaning your head back on a headrest while in an upright position would be improper posture." Science supports this. A rearward neck tilt rounds the upper back and flattens the lumbar curve(1).
Despite this, the Vantum chair embraces the full-back + headrest concept. Why such a drastic about-face? The Handbook of Human Factors and Ergonomics documents institutional workplace design standards. Its (2021) 5th edition suggests a drastic shift in priorities.
Today's desk workers combine desktop and mobile computing over longer sedentary periods. Beyond good back support, they need ergonomic neck support + sedentary computing solutions (more movement).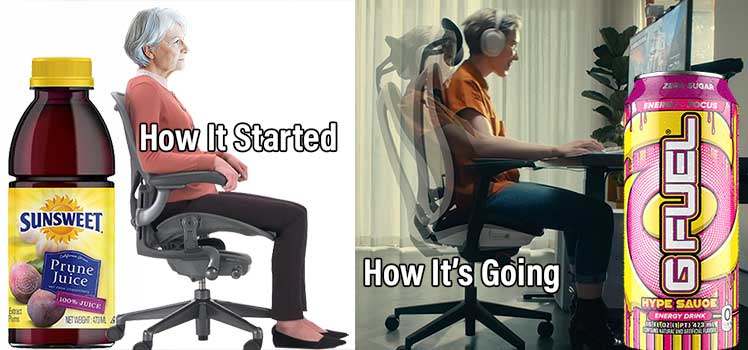 This reflects Herman Miller's justification for the Vantum chair(2). "Gamers require versatility. A strong active posture is critical for gameplay, but having an equally supported, reclined position for moments of relaxation is key."
Vantum Gaming Chair Vs Respawn Flexx
The new Flexx Faze Clan Gaming Chair costs $190.00 on Amazon. Standard-style Flexx chairs (with black, red, blue, or brown trim) cost $299.99 on Amazon. On Respawnproducts.com, the Faze Edition costs $529; others cost $399.
Meanwhile, the Vantum Gaming Chair costs $995 with a 12-year warranty (a much better long-term value). At a glance, the Vantum also stands out with the refined, elegant aesthetics that Herman Miller is famous for.
Lumbar Support
Human spines are not all the same size. Adult men average a 30″ spinal length; the average for women is 24″. Regarding lumbar support, this comprehensive peer review states that lumbar support should hit 4 cm deep into the lower back curve.
The average man should adjust his lumbar around 7.5″ above the seat; the average woman should adjust the height to around 5.5″ above the seat. Per the peer review, "If lumbar support causes discomfort, it means it is set too high, too low, or too deep."
Based on these facts, the Flexx Chair does what's needed. In contrast, the Vantum chair's dual-pad system blends flashy looks with limited functionality!
Gaming Chairs: So Hot Right Now!
Herman Miller spearheads MillerKnoll, the largest conglomerate of B2B design houses the world has ever seen. Respawn is a subdivision of HNI, the 4th-largest office furniture corporation. Combined, these two behemoths generated $5.7 billion in revenue last year!
In contrast, top full-back gaming chair companies earn around $300 million in revenue per year. For major office chair corporations, this is chump change. So why the embrace of full-back gaming chairs?
According to Herman Miller's Vantum press release(2), modern gamers prefer varied support for both upright and relaxed computing postures.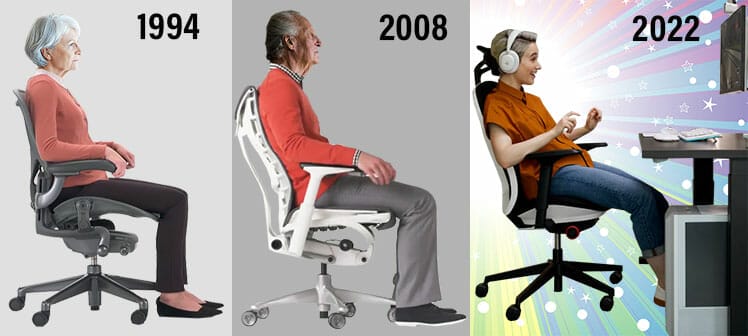 As cubicle-era boomers give way to fresh blood, all signs point to full-back gaming chairs becoming the go-to seating option for the WFH crowd.
Conclusion: Best Gaming Chair?
In late 2021, ChairsFX reported new ergonomic priorities set at the institutional design level. Beyond back support, modern computer users need neck support and more movement. In late 2022, Herman Miller brought these concepts to life with the Vantum Gaming Chair.
This influential megacorporation built its entire legacy on mid-back chairs that force you to sit straight. Bending the knee to the gaming chair concept has massive ramifications.
It's an endorsement from the top that super-strict sitting all day long is a relic. In its place, pretty good posture, deep reclines, neck support, and psychological comforts take precedence.
Beyond the chair, a sit-to-stand desk can provide mobile support and boost movement. Beyond furniture, movement breaks, exercise, and a healthy lifestyle will do wonders.
The Best Gaming Chair For YOUR Needs
Many people hate gaming chairs — but love chairs made by megacorporations. Now, Herman Miller has declared gaming chairs better than office chairs for modern gamers. Besides good posture, modern gamers need to kick back and chillax!
So which is better: Vantum or Flexx? Both do a similar job at promoting good upright postures. Each also lets you kick back and chillax with a supported neck. As well, each has a corporate aesthetic that differentiates them from racer chairs.
Which style do you prefer? Which fits within your budget? Those answers will determine whether the Vantum or Flexx is better for your particular needs.
Footnotes