Dissatisfaction with American office culture has reached crisis proportions. A recent Gallup Poll has found that the majority of U.S. workers are 'quiet quitters'. Over 50% are mentally disengaged from their work, doing just enough to avoid getting fired. As management classes scramble for solutions, those already exist in plain sight! Learn how physical and cognitive ergonomics solves quiet quitter malaise.
The corporate management world is melting down over a new Gallup report. A survey conducted in June of 15,000 U.S. workers found that only 32% of them give a damn. Meanwhile, over 50% of the workforce are 'quiet quitters'.(1)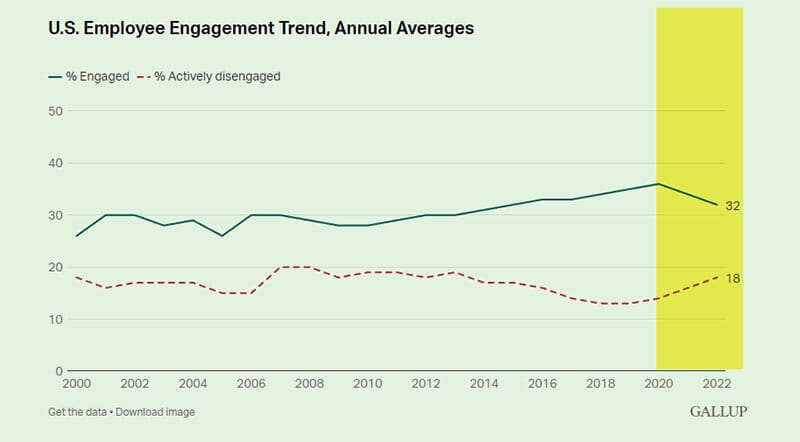 The new silent majority are mentally checked out. They go through the motions and do the bare minimum to keep collecting paychecks. It's an invisible menace that's shaken the foundations of traditional office hierarchy.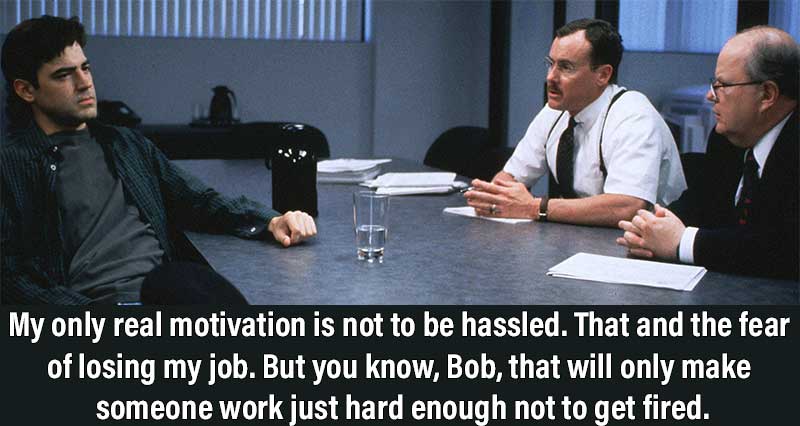 For decades, 'going the extra mile' at work was the standard way to impress bosses and earn promotions. Most workplaces use this as a benchmark for manager expectations and worker performance.
However, when the world locked down to work from home in 2020, the corporate performance paradigm began to crack. Two years later, more than half of the American workforce has mentally checked out.
Quiet Quitting Timeline
This section tracks a perceptual shift among corporate employees from 2019-2022. Environmental perception studies how people sense, process, and act on perceived stimuli.
The 'environment' is the reality around us in which we live and act. 'Cognition' describes people's understanding of their environment. It happens by blending immediate sensory experiences with past memories(2).
When the world locked down to work from home in 2020, environmental perceptions clashed with cognitive ones. Chaos ensued.
Healthy Ergonomics For Desk Workers
The quiet quitter trend shows collective resistance against corporate work cultures. This pulls the veil off a scheme that's been steadily simmering for over a century.
Since the late 1800s, corporate office cultures have been cutting corners on human wellness factors. Instead of giving workers the tools to succeed, they pressured them into working 'harder'.
Today, more people are waking up to a stark reality. Giving unlimited time and energy to your job will degrade your physical and mental health!
If cold, hard, cash incentives are the reward, some may feel tempted to sacrifice their wellness for corporate goals. But if the only rewards are donuts and pep talks, there's no logical reason to destroy one's body and mind except madness.

In sharp contrast to a corporate-inspired spiral to misery, a clear blueprint for healthy, high-productivity computing already exists!
While corporations fumble around with work tents and pizza lunches, top esports streamers and teams share a clear blueprint for healthy, high-productivity computing success. Here's a summary of the easy fundamentals corporate cultures prefer to ignore:
Conclusion: Quiet Quitting Solution
In theory, ergonomic science should equip users to perform tasks with peak efficiency. In reality, institutional ergonomists report to corporations, not users. As a result, many genuine human factors have historically been glossed over.
But in mid-2022, over 50% of the workforce is believed to have 'quietly quit. They're dispassionate about work and only there for the pay. To rekindle those lost passions, physical + cognitive ergonomic science already has the answers.
The quiet quitting movement isn't organized, but a reflection of the working collective's sentiment. An obvious solution exists: go with the flow. One simple policy change from our corporate overlords would set off a chain reaction that solves quiet quitter malaise.
The solution: make work-from-home permanent. That would speed up the exodus of redundant middle managers. Then, use the savings of a trimmed management class to outfit remote staff with proper equipment.
With fewer managers around, remote staff can dictate their own workflows. That buys corporations time and resources to develop lean, agile, modern management teams. To support permanent WFH, they can enhance production with adaptive strategies. Everybody wins:
Employees: gain physical & psychological support; trusted to work at their own pace.
Managers: learn new skills that spread happiness, passion, and genuine loyalty.
Corporations: increase productivity, cut infrastructure and salary costs, boost morale.
Footnotes