Working from home is a great opportunity to take control of your working environment. As most have discovered by now, a hasty home office setup isn't ideal. Working full-time at a kitchen table will render you disconnected, unhealthy and distracted. Luckily, 2020 brings clear workstation setup parameters for most adult sizes. Simple steps can improve health, vitality, and productivity. Do better work in less time, with plenty of energy left over for leisure pursuits.
Making the switch to working from home can crush your productivity or supercharge it. In America, studies show that the majority of office workers suffer health issues caused by long periods of sitting. Common problems include chronic pain, lethargy, obesity, and a variety of musculoskeletal disorders.
In a traditional office setting, workers sit in cheap office chairs supplied by their bosses. When working from home, workers are free to ditch generic furniture for a custom setup that meets both needs and design preferences.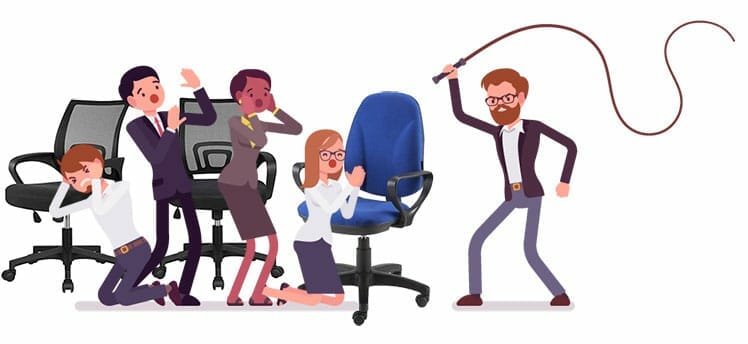 That provides the opportunity to circumvent the pitfalls of a cheap company setup. Instead of stiffness and lethargy, a good home workstation can help you feel relaxed, alert, and consistently prepared to perform at your best. Keep reading to make the most of this amazing opportunity.
Ergonomic workstation realities
The multi-billion-dollar office chair industry has been making easy money since the 1950s. In the corporate world, user-centered furniture has never been a factor.
Instead, facility buyers focus on price and conformity when buying bulk furniture. That is why most schools and offices are furnished with cheap, one-size-fits-all furniture.
Home office setup guide
This guide walks through the steps of building a simple ergonomic home office setup. If you're looking for a designer home office setup to showcase in a magazine, hire a designer. If you want a simple home office to support your productivity, follow these steps.
Best home office chairs
In 2020, healthy sitting standards are well-defined. The gist is that humans are not designed to sit for long periods.
Setting up a workstation without a good ergonomic chair causes serious health issues. For example, some studies estimate that 85% of American men and 75% of women suffer from anterior pelvic tilt. This happens when sloppy sitting habits misalign muscle pairs to work against each other. As a result, the standing pelvis shifts from a neutral (healthy) position to a tilted one.
Ergonomic chairs counteract health problems with some essential ergonomic features. All chairs that qualify as "ergonomic" have these essentials:
Adjustable lumbar support: a supported lumbar curve is the foundation of healthy sitting. Chairs need an adjustable lumbar to provide support where the user needs it.
Adjustable armrests: instead of the spine bearing arm weight, armrests can do the work. They need to be adjustable to sync with the user's body and desk.
Variable-tilt locking backrest: sitting in static positions is unhealthy. A backrest that tilts and locks in various positions enables movement while sitting.
Below is a summary of chairs and chair collections ideal for work-from-home (WFH) users.
Best work-from-home chair collections
ChairsFX has a series of buying guides containing reviews and comparisons of different chair collections. For WFH power users of average size, we recommend choosing between two high-end collections:
Conclusion
This article shows how optimizing your home office setup can yield many benefits. With simple prep, working from home can influence your health, wellbeing, and performance. To start, choose a dedicated working spot with a good layout by feng shui standards.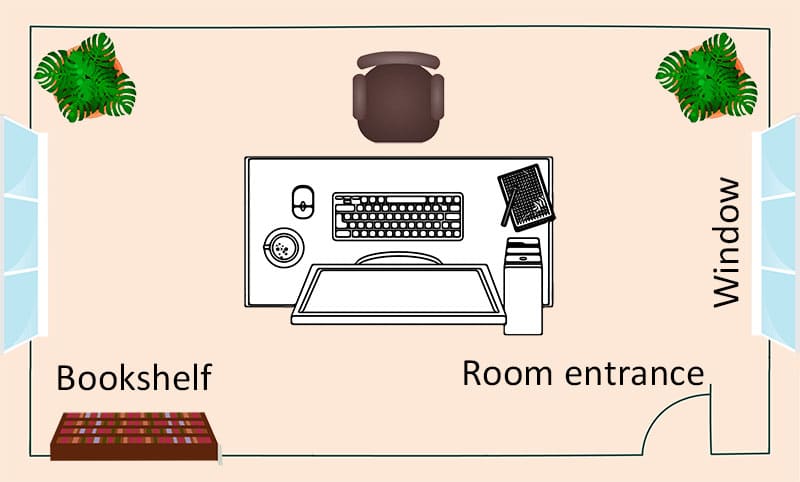 After that, assemble the pieces for your workstation. Beyond the computer, you'll need a good chair, desk, and monitor configuration plan.
In summary:
Choose a dedicated space in your home for working.
Add a desk.
Buy an ergonomic chair.
Make sure everything aligns to the right height for your body size.
Test for a few weeks. Add accessories if anything is lacking.
Once your workplace is set up, switch focus to the WELL building standards. Use those to optimize the environment around your workstation.