For many computer users, a gaming chair is the most important part of their ergonomic workstation. The chair on its own will give your workspace a huge upgrade. Adding accessories can enhance the experience. This article looks at the best accessories to enhance your gaming chair-powered battle station.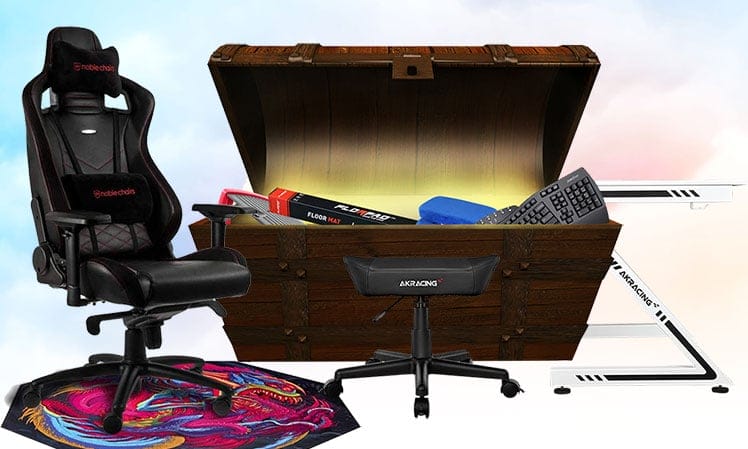 Most problems that users experience with their gaming chairs have easy solutions. For example, users with short legs may be unable to plant their feet on the floor while sitting. The simple solution is to add an ergonomic footrest.
Many users also complain that their padded gaming chair seats are too stiff. After a full day of sitting, their butts feel sore! Luckily, a good-quality seat cushion provides an easy and super-comfy fix.
Is your gaming chair sitting experience less than you hoped for? If yes, check out the best accessories that can help.
Best Gaming Chair Accessories
Some gaming chair accessories solve specific problems. Others enhance comfort or aesthetics. Here are our picks as the most useful:
Computing Desk Options
After a chair, the most important part of a computer workstation is the desk. Most standard desks for adults are between 28-30 inches high. That's a good fit for average sizes between 5'8″ and 5'10" (172-177cm). Shorter users will likely suffer a poor fit.
Hunting around for a desk with a lower height range is one option. However, there are only a few such models on the market. The simple solution for shorter users is to add an ergonomic footrest. That will allow a shorter person to sit taller at a full-sized desk.
As a result, when desk shopping, most people can make do with a desk having a standard height. Thus, the main spec to look out for is the dimensions of the work surface.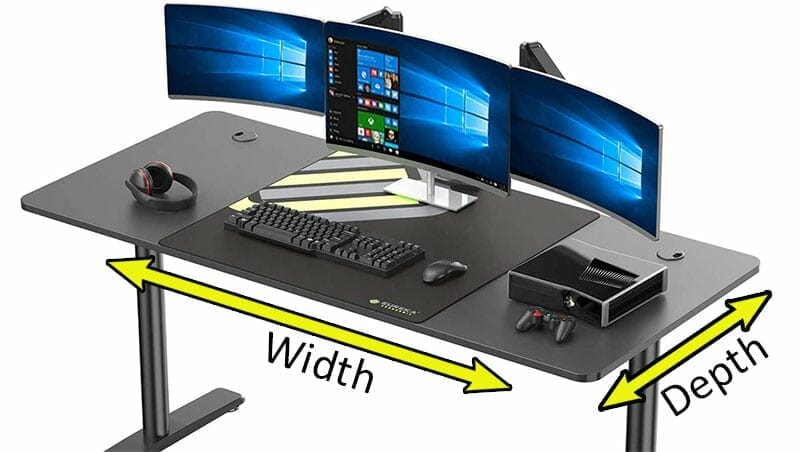 The most important dimension is the width. That will determine how many external monitors you can stack into your workstation:
Small desks: 48″ (121 cm) wide; suitable for a single-monitor setup. You could also add dual monitors with a desk mounted monitor stand.
Medium desks: 55″ (140 cm) wide; suitable for a dual-monitor setup.
Large desks: 60″ (152 cm) wide; suitable for a triple-monitor setup.
Extra-large desks: 70″ (177 cm) wide; suitable for three monitors and a PC or gaming console.
Here are four types of desk that stack well with a gaming chair:
Ergonomic office accessories
With your gaming chair maxed out, the final frontier to supreme ergonomics is your desk space. Complete your setup with these best-selling ergonomic add-ons.
Conclusion
When shopping for gaming chair accessories, we suggest that you avoid buying everything at once. Start with a gaming chair. Spend a week or so focusing on using your chair the right way. Once used to sitting with a healthy posture, it's likely that the chair on its own will do everything you need.
If you're adamant about supercharging your workspace, these following accessories are among the most useful:
To browse more accessories beyond the gaming chair (monitors, TV stands, etc), check out our dedicated Accessories section: