Gaming chairs from reputable brands come with warranties. The length of a chair's warranty gives an idea of its durability. Real-world testing and user feedback gives us more info. How long do gaming chairs last? This article looks at the realities of gaming chair durability across all top brands.
How long a gaming chair lasts depends on how you use it. Part-time gamers and students might only sit in a gaming chair a few hours each day. Under those conditions, the chair may last longer than its warranty length.
Pro gamers, designers, writers and programmers would likely sit full-time (or more) in a gaming chair. That puts constant pressure on the padding.
As a result, full-time users tend to prefer expensive gaming chairs. These come with premium cold-cure foam padding that holds up well to constant pressure. Layered over a steel frame, cold foam padding can hold its original shape for years.
How gaming chairs break down
The most durable type of gaming chair upholstery is synthetic nylon fabric. Even after several years, this material won't stretch or degrade.
Despite those advantages, many people prefer PU leather gaming chairs. There are a few reasons. First, PU leather chairs are more aesthetically pleasing.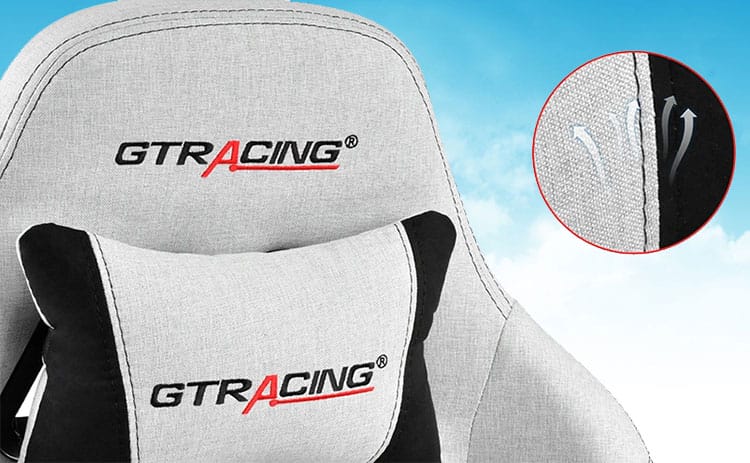 Second, they're easier to clean. On the downside, PU leather degrades faster than synthetic fabric does. In general, the more you sit in a gaming chair, the more pressure you will put on the parts and upholstery.
In most cases, faux leather will be the first thing to degrade. After that, flattened padding is most likely.
PU leather flaking
PU leather (also called faux leather) is short for polyurethane leather. This is a blend of plastic polymers spread onto a thin layer of fabric. PU leather was first used in the shoe industry to produce fake leather shoes.
In the ultra-competitive gaming chair industry, companies use different quality blends. More expensive PU blends look and feel like real leather. Cheaper blends look (and smell) like vinyl.
The quality of the blend affects durability. Cheaper blends are less breathable and will degrade faster. Degradation starts as small cracks and expands into full-blown flaking.
Flattened padding
After the leather starts to crack, the next sign to breakdown to look out for is the padding. If you start to feel the steel frame under the padding as you sit, it means the padding has flattened out.
Cheaper chairs tend to use layers of memory foam padding. Expensive chairs almost always use cold cure foam padding. Cold cure foam is the premier padding choice in the furniture industry. It's used in exotic car seats, theater seats and luxury airplane seats.
Both types will flatten out, but cold foam padding holds its shape better. Based on our experiences pushing gaming chairs to the limit, you can expect the padding to last as long as the warranty.
Structural breakdown
Expensive chairs use high quality parts and put more effort into QC. Cheaper chairs are all about bulk sales. For example, many Homall users reports their chair getting squeaky after a few months. We've also gotten lots of feedback about flimsy armrests on cheap chairs.
If you want reliable performance, an expensive or affordable gaming chair is worth the extra money. If you need to go cheap, be prepared for unexpected breakdowns.
DXRacer Durability Case Study
According to their website, DXRacer gaming chairs come with a 2-year warranty on parts. There is also a lifetime warranty on the steel frame.
I purchased a DXRacer Formula Series gaming chair in May 2016. This model comes with fabric upholstery and PU leather accents. After two years and seven months of heavy use, the leather parts started to degrade.
I used my Formula Series as a home office chair. On average I sat in that chair for 12 hours every day.
It took two years and seven months before the chair started breaking down. That's seven months longer than the warranty. Here's the math:
Number of months used: 31
Hours per day: 12
Total hours sitting time: 10,416 hours
Purchase price: $280
Cost for 31 months: $9 per month
Cost for 10,416 hours: $0.02 per hour
DXRacer Formula Series Detailed Review
Gaming chair warranty protection
All gaming chairs from legitimate brands come with warranties. In fact, brands become "legitimate" by honoring their warranty claims. Brands that misbehave get terrible reviews on Amazon. Brands that excel get the opposite. When buying a gaming chair, it's worth keeping the warranty claims in mind. For the most part, the chair should meet or exceed the stated warranty period.
5-year warranties
There are only two (legitimate) brands in the world that offer five-year warranties: Secretlab and AKRacing. Both brands make amazing luxury gaming chairs on the cutting edge. They're also among the most expensive chairs on the market. Check our our Secretlab or AKRacing brand reviews for details.
2-year warranties
This is the standard for most gaming chairs that cost more than $250. Brands offering two year coverage include top names like Noblechairs, DXRacer and Vertagear.
As proven with the DXRacer case study, you can expect that chairs from these brands will meet or exceed the warranty period.
One cheap brand also offers the possibility of extending their 1-year warranty. To encourage more direct sales, GTRacing offers an extended 2-year warranty to those who purchase from their website. Learn more in our GTRacing brand review.
1-year warranties
All cheap gaming chairs that cost less than $200 usually come with a 1-year warranty. This includes chairs from the top budget brands. These are Homall, Killabee, Elecwish and GTRacing.
Check out our review of best budget chairs for other top brands offering 1-year warranties.
Dealing with chair problems
Gaming chairs come in big heavy boxes weighing over 50 pounds. If your product arrives with defects, you need to disassemble the chair, repackage it and ship it back to the seller. If something goes wrong while under warranty, follow these steps:
Contact customer service.
Come to an agreement.
Ship your chair back or else wait for parts to ship to you.
All of the brands reviewed on this website have excellent customer service. Expect a fast response and crisp service. Some of the top brands like Secretlab and AKRacing run full-fledged support ticket systems. Lesser brands will use similar or else handle everything over emails.
Getting support for your gaming chair
Getting gaming chair support through third party channels can be difficult. Your best bet at getting your problems addressed are to contact the manufacturer directly. All legitimate brands have dedicated customer support teams. The more expensive brands like Secretlab and AKRacing operate crisp customer 24-hour ticket support. Some of the top budget brands have also risen to the top by offering a similar quality of after-care.
Customer support contacts
Here's a list of customer support contacts from our favorite brands in alphabetical order:
AKRacing: industry-best 5-year warranty (details). Use the contact form on AkRacing.com to start a support ticket.
Anda Seat: they claim to offer a lifetime warranty, but we suspect that's just marketing hype (details). In reality, Anda products should last 1-2 years. Use the contact form on andaseat.com for support.
DXRacer: 2-year warranty on parts, lifetime warranty on the frame (details). For support use the contact form on dxracer.com.
Elecwish: 1-year warranty on all chairs (details). Register an account on Elecwish.com in case you need support.
GTRacing: 1-year warranty with 30-day window when you buy through third parties. When you buy direct from their website, you get an extended two-year warranty (details). For support, use the contact form on gtracingchair.com.
Homall: 1-year warranty and free exchange within 30 days. They don't have a dedicated website. The best means of support is through their Amazon storefront. If you need help, reach out via their storefront with your purchase order ID number.
Killabee: 1-year warranty. There is also free exchange within 30 days of purchase in case of damaged parts (details). Use the contact form on Killabee-gaming.com to start a support ticket.
Noblechairs: 2-year warranty (details). Use the contact form on noblechairs.com to open a support ticket.
Secretlab: 5-year warranty backed by stellar customer support (details). Use the contact form on secretlab.co to start a support ticket.
Vertagear: 2-year warranty on parts, 10 years on the frame (details). If you need help, use the contact form on Vertagear.com to open a ticket.
So how long will my gaming chair last?
Based on four years of testing, we've found most gaming chair warranties are accurate. The durability of your chair will depend on its quality of materials and warranty protection. You also should factor in usage habits:
Full-time usage (8+ hours per day): expect your chair to show signs of degradation soon after the warranty expires.
Part-time usage (less than 4 hours per day): your chair should last twice its warranty length at least.
These expectations are valid for established brands with proven track records. Top brands with proven support records include Secretlab, AKRacing, GTRacing, and several others reviewed on this site.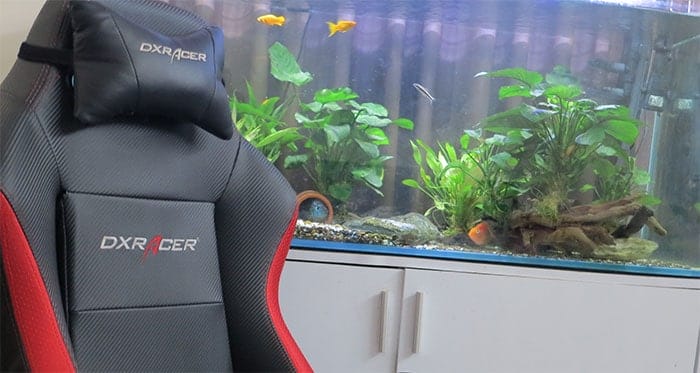 Use the manufacturer warranty to determine the lifespan. If there are problems with your chair, they should become apparent soon after purchase.
Finally, the cheaper your gaming chair, the higher the likelihood of problems. If your chair arrives damaged, unproven brands might give you the slip. In contrast, legit brands will sort you out.
That explains how long gaming chairs last. Calculate the durability of your chair based on your usage, its warranty, and the reliability of the manufacturer.
Click below to browse our picks as the best (and most reliable) brands in the industry: