Anda Seat is a Canadian gaming chair company based in Richmond Hill. Founded in 2016, they make a series of luxurious, full-featured gaming chairs. They also make a few affordable models. This Anda Seat gaming chair review looks at their 2020 lineup of gaming chairs.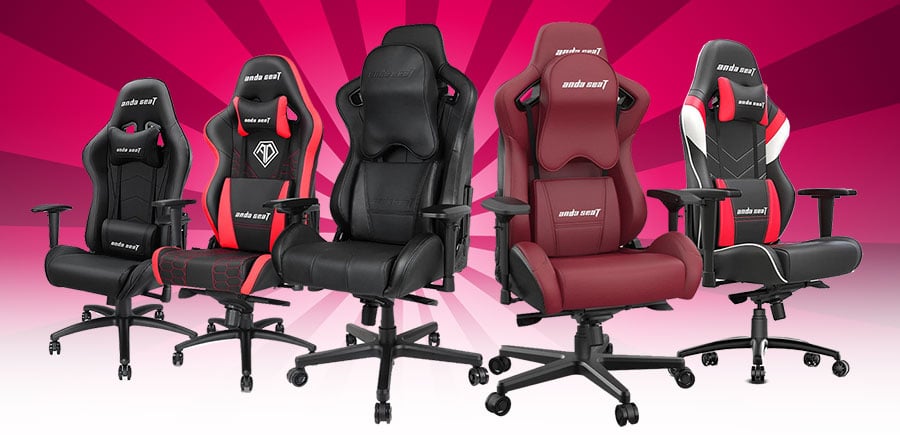 Anda Seat is Canada's most established gaming chair brand. From their base in Richmond Hill, they also service the United States, Europe and the Asia Pacific. Anda Seat sells some products on Amazon, but you get more choice (and better prices) when you buy direct.
In Canada, Anda Seat maintains their presence by sponsoring top esports tournaments. Those include Red Bull Adrenalan, Lan ETS (Canada's biggest LAN party), WESG Canada, and many others.
Anda Seat Overview
This section looks at common features shared by all Anda Seat gaming chairs.
Anda Seat gaming chair reviews
This sections gives mini-reviews of each chair in Anda Seat's 2020 collection.
Conclusion
In 2019, Anda ceased production of the Dark Demon, Viper Series and Assassin Series. Thus, the five chairs reviewed in this guide are the sum of Anda Seat's 2020 product line.
Overall, Anda offers a diverse range of gaming chairs that will satisfy most users. Expect sleek PVC upholstery, deep recline, amazing comfort, and an industry-leading warranty.