The Secretlab Titan 2020 Series has reached its end-of-life. In its place, the new and improved Titan EVO 2022 Series is now available. Even so, Titan 2020 Series chairs will remain available until stocks run out. If you prefer a classic, check out this Secretlab Titan 2020 Series review.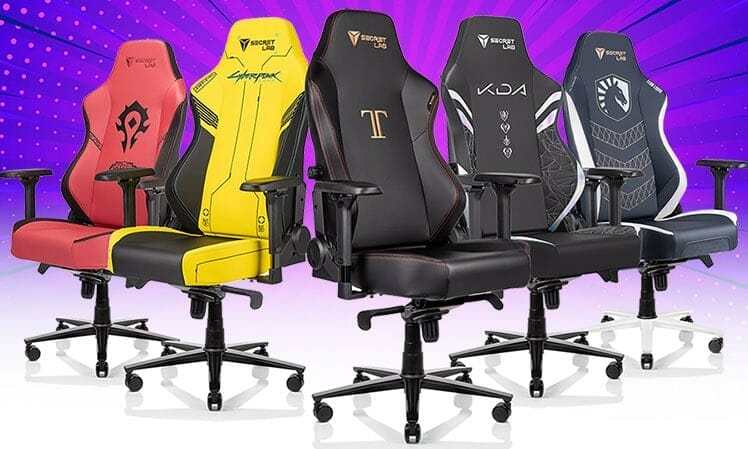 If you prefer the latest and the greatest, check out this Secretlab Titan EVO 2022 Series review. Keep reading to learn about the 2020 Series chair.
The Titan 2020 Series is no longer in production, but still available while stocks last. It's an excellent chair in its own right — for less money than new 2022 Series models.
If you're looking for a world-class premium chair at a discount, the Titan 2020 Series is a great option.
Titan 2020 Series from Secretlab USD $499
Titan chairs are available from Secretlab in North America, Europe, the UK, Oceania, Singapore, Malaysia, and South Korea. Users under 5'9″ (175 cm) should choose an Omega chair ($379-$449). See our Titan vs Omega comparison for details.
Secretlab Titan technical specs
The Titan 2020 Series is our top-ranked pro-quality gaming chair. Everything is high-end. The quality of materials, ergonomic features and warranty protection are all industry-leading.

Titan Features
The Titan has the usual pro esports features that all high-end gaming chairs have. On top of those, it sets itself apart with a couple of unique features. Here are the highlights:
Integrated lumbar support
Instead of a lumbar pillow, the Titan has a built-in depth-adjustable lumbar support. Turn the dial on the side of the backrest to increase or decrease the depth of support.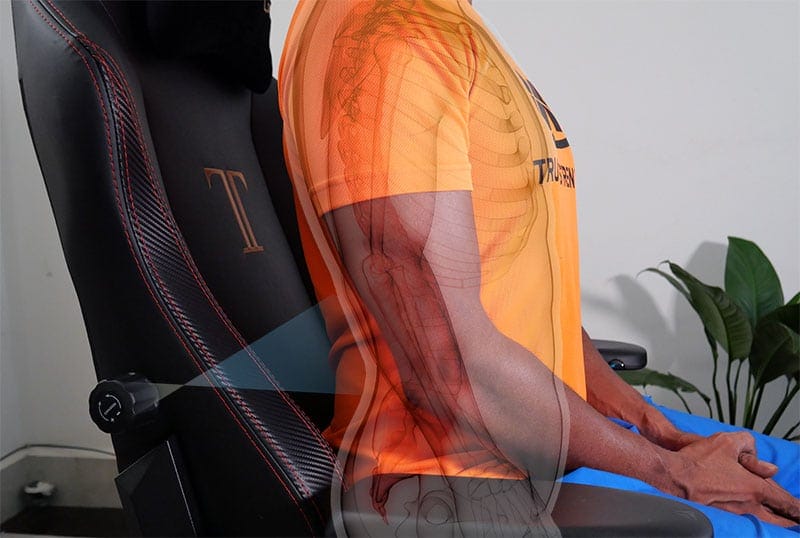 This unit beats a classic lumbar pillow with firm, depth-adjustable support. Once you find your sweet spot, you can set, forget, and enjoy superb lower back support.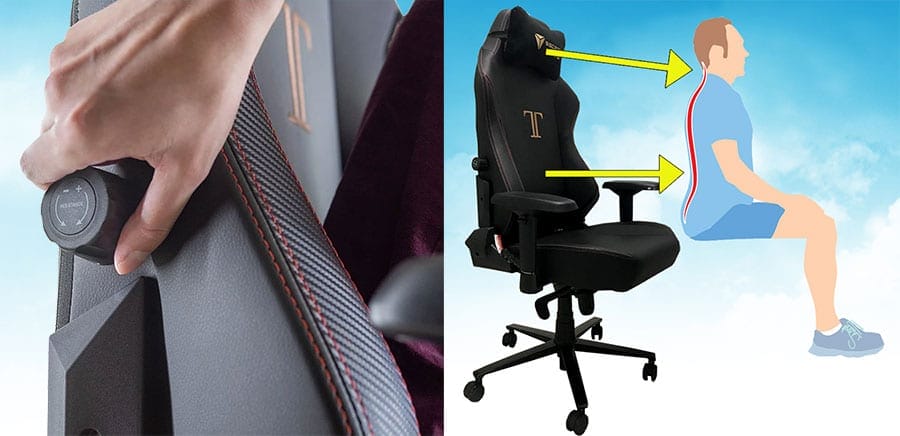 Note that its device is depth-adjustable, but not height-adjustable. Secretlab rates the Titan for users 5'9″ (175 cm) and up. If you're shorter than the recommended limit, the lumbar isn't likely to fit. In that case, you should consider an Omega chair instead.
Flat, wide seat
Ihe Omega chair's ridged edges keep the legs fixed in position. That provides better back support than sitting with splayed legs. But it feels more restrictive than the causal fit the Titan's seat provides.
The Titan's flat seat gives average bodies enough room to sit cross-legged. Over an 8-hour sitting session, that means more options to stay comfortable.
Premium padding
Each Titan build starts with a robot-welded carbon steel frame. Layered over the frame is a thick coating of Secretlab's patent-pending cold cure foam. Secretlab foam is ultra-dense and very durable. Expect it to keep its original shape (and work like new) for years.
Rich adjustability
The Titan comes with a full suite of adjustable features. Those include a backrest that can recline backward and forward. Recline forward to 85° when leaning forward to look closely at your computer screen. When ready to relax, angle back to as far as 165°.

You can also rock the chair and adjust the rocking tension. On top of that, it also comes with a multifunction tilt mechanism. That lets you lock the seat at different rocking angles, independent of the backrest.
Combined, the tilt mechanism plus backrest recline features make it easy to alter your sitting position. Doing so shifts the pressure of your body weight to other parts of your back. That helps you stay fresh by improving blood circulation and reducing muscle fatigue.
Summary of Titan features
Functionality: integrated lumbar support; 4D armrests; recline from 85°-165°; multifunction tilt mechanism.
Upholstery: choice of premium PU leather, genuine leather or Softweave Fabric.
Comfort: patent-pending cold cure foam; memory foam head pillow with cooling gel insert.
Support: carbon steel frame; Class 4 KGS gas lift; aluminium base; XL PU caster wheels.
Titan 2020 Series $499 from Secretlab
The Titan is available from Secretlab in North America, the UK, Europe, Singapore, Malaysia, South Korea, and Oceania. Clicking the button will direct you to the appropriate regional store.
Titan Sizing
Secretlab chairs come in three sizes. The Omega chair is a compact model best suited to slim figures of average height. The Omega uses a lumbar pillow, while the Titan has an internal lumbar. The Titan also differs from the Omega with a flat, wide seat that gives more legroom.
The other chair in Secretlab's collection is the Titan XL. That is a super-sized version of the Titan. It has the same features and internal lumbar, but larger dimensions that support up to 390 pounds.
| | | | |
| --- | --- | --- | --- |
| 2020 Spec | Omega | Titan 2020 | Titan XL |
| Seat (including edges) | 22″ (W) x 19.3″ (D) | 20.5″ (W) x 19.7″ (D) | 22.6″ (W) x 19.9″ (D) |
| Backrest | 21″ (W) x 31.5″ (H) | 21.7″ (W) x 33″ (H) | 22″ (W) x 33.5″ (H) |
| Seat height | 18.9″ to 21.9″ | 18.7″ to 22.4″ | 19.1″ to 22.8″ |
| Size rating | 5'3″ to 5'11"; 240 pounds | 5'9″ to 6'7″; 290 pounds | 5'11" to 6'10"; 390 pounds |
Based on the dimensions of all Secretlab chairs, the Titan is best for average to large sizes. Average sizes will enjoy a roomy fit, while wider bodies can expect snug, solid support.
To learn more about how the three chairs compare, check out our detailed analysis:
Titan Warranty
All Secretlab 2020 Series chairs come with a 3-year warranty (one year longer than 2018 models). But there is an easy way to extend that by two extra years.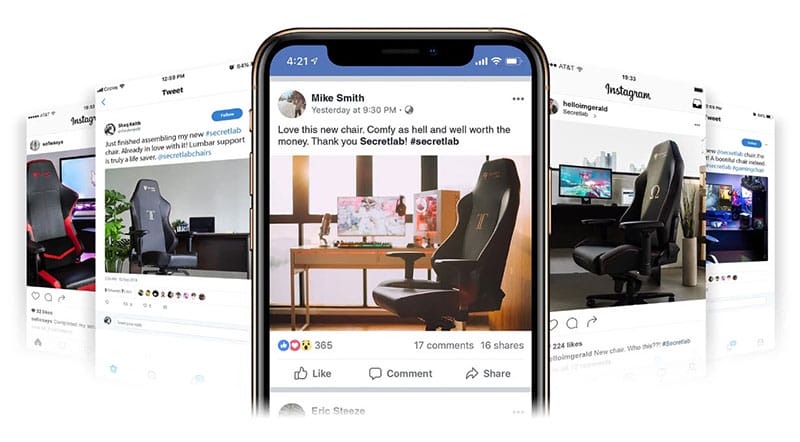 After you receive your chair, post a photo of it on social media. Then share it with Secretlab. That gets you an extended 5-year warranty. Check out Secretlab's Redeem Program for more information.
Even if you don't get the extended warranty, it's reassuring to know that Titan chairs will last that long. Indeed, both the padding and upholstery on the Secretlab 2020 Series are ultra-durable. That makes the 5-year warranty achievable.
2020 Series Upgrades
Every two years, Secretlab renders customer feedback into product upgrades. For example, some reported premature leather flaking on their 2018 Series chairs. Secretlab addressed that issue and added several enhancements. In total, there were 20 new Secretlab features compared to the 2018 model.
Extended warranty
The first big upgrade was an extended warranty, up from two to five years. You get three years when you buy a new Secretlab chair. After you receive it, take a photo and share it on social media. That will get you an extra two years of coverage (details).

Upholstery upgrades
A longer warranty was possible because of two big upholstery improvements. The first is an improved Prime 2.0 PU leather blend. The new Secretlab blend went through extensive abrasion tests, resulting in a material four times more durable than the previous leather.
Another key upgrade: improved Secretlab foam padding. Secretlab's signature cold cure foam mix provides consistent firmness with greater durability. Out of the box, the padding feels very firm — almost stiff. Don't worry. Give the foam a few days to adapt to your shape. Then, expect superb padding that's tailored to the nuances of your body.
Upgraded armrests
Armrests also enjoyed a significant upgrade. Improved Secretlab 2020 versions are full metal 4-directional armrests. Layered over the top are concave rest pads coated in a thick layer of PU leather.
These armrests take the Titan to a higher level of luxury. Adjusting them to the height of your desk allows for very comfortable computing. What's more, the metal parts give a satisfying "click" when you lock in a new position.
Summary of 2020 Series upgrades
Metal armrests: new chrome-plated 4D metal armrests come with a click-lock mechanism. Adjust in any position to provide the exact support you need.
Upgraded Prime 2.0 PU Leather: this new formula feels smoother and softer. It has four times the durability of regular PU leather.
Upgraded padding: a new cold-cure foam mix takes the shape of your body. This provides enhanced posture support.
Memory foam head pillow: the upgraded foam is denser than the previous type and comes with a cooling gel insert.
Cover Options
The Secretlab Titan comes in a choice of cover options. Beyond stock designs there are several special editions. Here's a quick summary:
Prime 2.0 PU leather
Prime 2.0 PU leather is four times more durable than the 2018 Series leather. It's breathable and soft to the touch. There are five color options: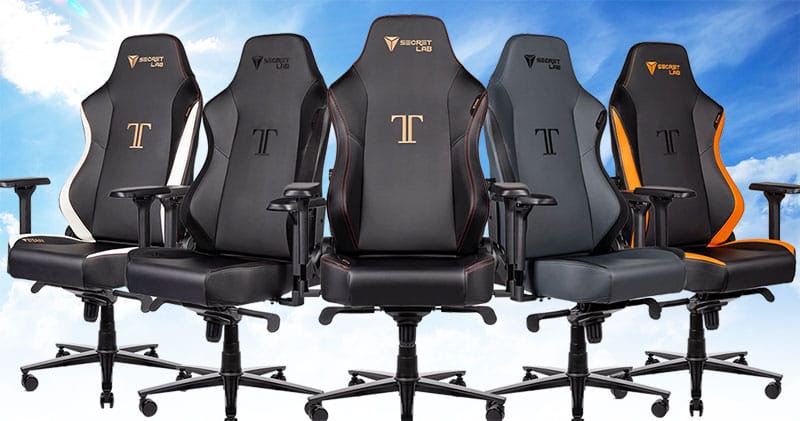 Here at the ChairsFX HQ, I often use a Titan Stealth for full-time office work. Online, it looks kind of plain compared to some of Secretlab's flashier designs. In reality, it's a sleek-looking chair with intricate embroidery that adds subtle pops of color.
If struggling to choose a 'perfect' Titan design, any of the five basic models will delight.
2020 Series Titan base designs from Secretlab USD $499
Titan chairs are available from Secretlab in North America, Europe, the UK, Oceania, Singapore, Malaysia, and South Korea. Users under 5'9″ (175 cm) should choose an Omega chair ($379-$449). See our Titan vs Omega comparison for details.
Softweave fabric
Secretlab Titan chairs now come in four Softweave variants. The newest Black Softweave blends three different shades of dark thread into a stunning black fabric chair.
Secretlab makes Softweave fabric by grinding dense 350GSM short-yarn into a soft, ultra-durable form. Inspired by modern streetwear, Softweave combines comfort, durability, and breathability. The result is a cozy seat suitable for any environment. Choose between three conservative office style models and one bubble-gum pink Overwatch D.Va chair. Prices range from $429 to $489.
2020 Series Titan Softweave from Secretlab $429
Softweave Titan chairs available from Secretlab in North America, the UK, Europe, Singapore, Malaysia, South Korea, and Oceania. Clicking the button will direct you to the appropriate regional store.
NAPA leather
The most luxurious Secretlab chair is a gorgeous black full-grain leather model. This genuine NAPA leather is smooth, soft, and chrome tanned.
This is the same chair used by the Wolf of Wall Street. The leather finish has a striking look plus a decadent, buttery-soft feel.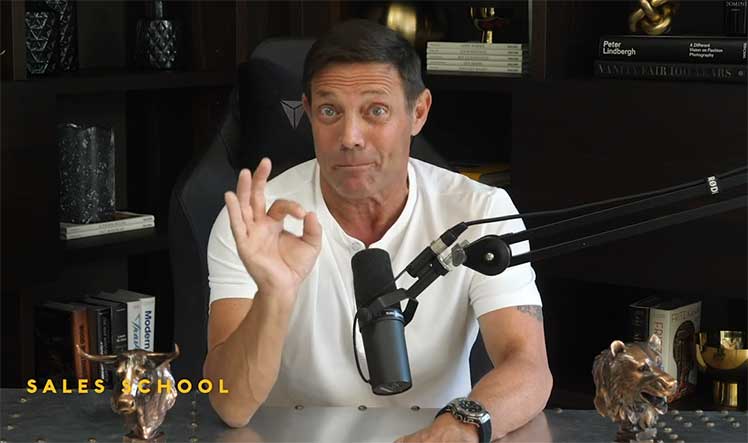 If looking for the most luxurious Secretlab Titan chair, this is the one.
2020 Series NAPA leather Titan from Secretlab for USD $799
NAPA leather Titan and Omega chairs are available from Secretlab in North America, the EU and UK, Australia, and Singapore.
Branded video game chairs
As the world's leading gaming chair brand, Secretlab has the most video game partnerships in the industry.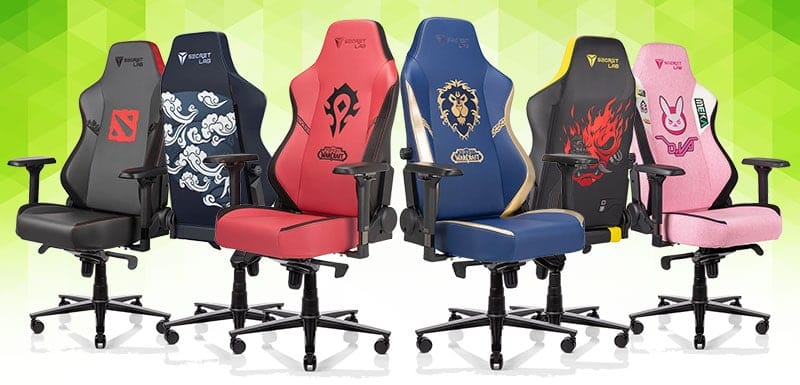 Here is a look at some of the best Secretlab video game designs:
Cyberpunk 2077
The Titan Cyberpunk 2077 gaming chair comes in a brilliant, eye-popping yellow design. The matte yellow upholstery is smooth, soft, and very bright. On the backrest, the red embroidered Samurai logo pops with intensity.
For a closer look at this model, check out our Titan Cyberpunk 2077 chair review.
2020 Series Titan Cyberpunk from Secretlab USD $429
The Cyberpunk Titan chair is available in North America, Europe, the UK, Australia, Singapore, and South Korea. Click the button to access the right store for your location. Smaller sizes can buy the Omega CP edition for $389.
Secretlab Titan ergonomic user guide
The point of this chair is to support good posture and movement while sitting. For detailed, step-by-step instructions, refer to our comprehensive gaming chair user guide. Here are some quick tips relevant to the Titan chair:
Step 1: tuck your hips deep into the seat
The lack of an external lumbar pillow means that you need to sit deeper in the seat. When you first sit down, tuck your hips as far back into the seat pan as possible.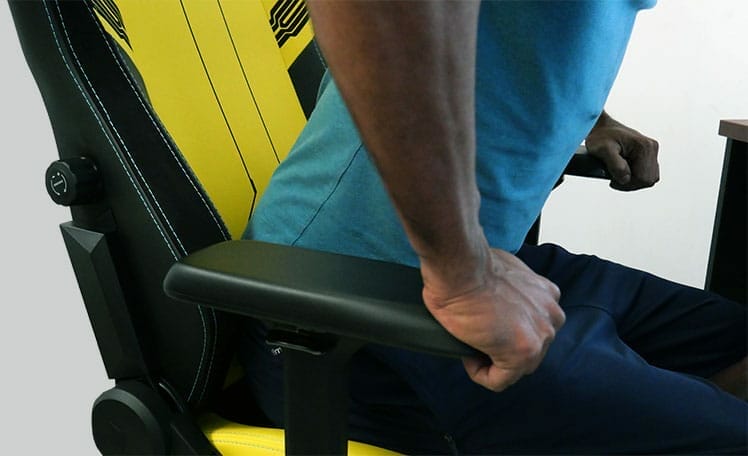 That will place your lumbar spine in contact with the backrest. Tucking your hips will also help you to avoid sliding forward in the seat.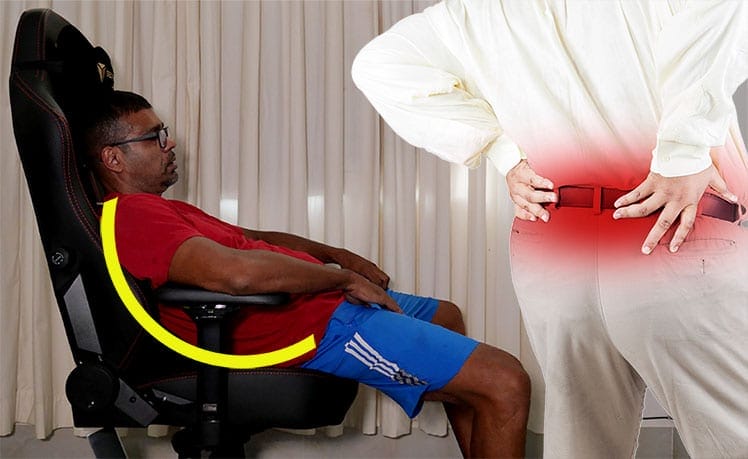 In fact, the worst thing you can do in a Titan chair is to sit with a slouch. This chair is so comfortable that you might not even notice when you're slouching. To avoid that, make it a habit to always tuck your hips back when sitting ina Titan chair.
Step 2: adjust the lumbar support
With your hips tucked into the seat pan, reach behind with your right hand. Turn the lumbar support dial forward to increase the depth.
As it hits your lumbar curve, toggle the depth until it feels perfect. Then lean back.
Step 3: adopt a default neutral sitting posture
Sitting in static positions for long periods isn't good for you. Even so, it's helpful to get comfortable with a neutral sitting position as your baseline posture. In a Secretlab Titan Cyberpunk chair, it looks like this:
In a Titan, follow these keys to find your default neutral sitting position:
Place feet flat on the floor.
Tuck the hips deep into the seat pan.
Adjust the seat height until your thighs are almost parallel to the floor.
Sync the armrests so that they support your desk work.
Rest your upper body weight into the backrest.
The lumbar support should fill your lower back curve. At the same time, the headrest should fill the nape of your neck.
Once you have a feel for a default neutral position, it's easy to toggle things while you work. Doing so will boost circulation and help keep you alert over long sitting sessions.
For example, during intense work, angle the backrest forward a few degrees. For conferencing or watching videos, deepen the recline for a more casual variation.
Step 4: take regular breaks
Even in a high-end Secretlab chair, sitting still for long periods is bad for you. Sitting too much raises the risk of heart disease, diabetes, depression, and obesity. Taking regular breaks will enhance the ergonomic potency of your chair. It will also boost your cognitive efficiency and performance.
In contrast, walking breaks every 30 minutes will stimulate muscles and improve circulation. That time away from the computer also helps switch the brain into a more optimal processing mode.
To learn more about the importance of breaks and movement, check this feature:
Conclusion
The Titan 2020 Series is our top-rated pro-level computing chair. This Secretlab Titan review explains why.
Cheap chairs force the muscles to work harder. As a result, many suffer chronic fatigue when sitting at a computer all day. In contrast, under grueling conditions, the Secretlab Titan chair shines. This is a spacious, comfortable ergonomic computing chair. More important is that it supports long periods of healthy sitting at a computer.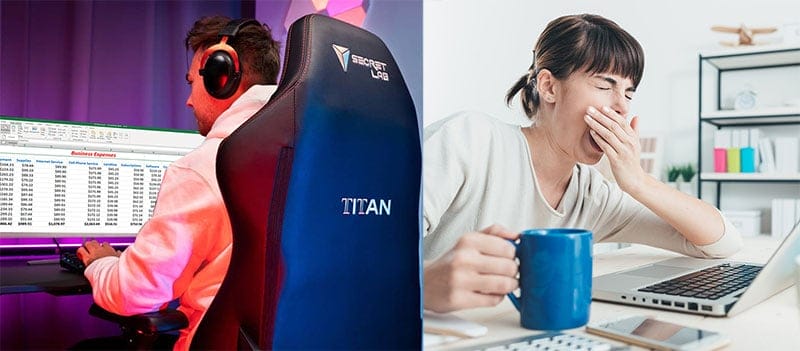 When you sit with a healthy posture, it helps to develop strong core muscles. With a strong core and your posture on-point, mood, vitality, and ability to focus will improve.
It doesn't matter if you play games, count beans, or grind spreadsheets. Do you spend your days sitting at a computer? Are you motivated and driven to be your best?
The point of a Titan chair is to give you a performance edge while sitting at a computer. If that connects with your needs, think about buying one. Better than most, the Secretlab Titan will help you to sit longer, work harder, and be more productive.
Buy the Titan for USD $499 from Secretlab
Available from Secretlab in North America, the UK, Europe, Singapore, Malaysia, South Korea, and Oceania. Click the button to access the appropriate store for your location.
Related Articles