Founded in 2016, Noblechairs is a Berlin-based gaming chair company. The Noblechairs EPIC is their original gaming chair. It has snug dimensions, high-end features, and very unique styling. This Noblechairs EPIC review explains why this is one of the best luxury gaming chairs on the market.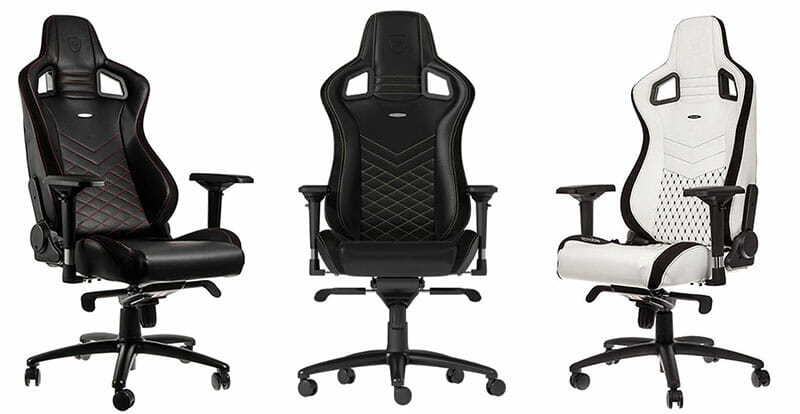 The EPIC is a masterpiece of German engineering. It uses high-quality materials for a plush seating experience with solid adjustment options. Given its high price, this model is best suited to full-time computer users seeking luxury sitting support.
Noblechairs EPIC overview
This section breaks down the pros and cons of the Noblechairs EPIC gaming chair.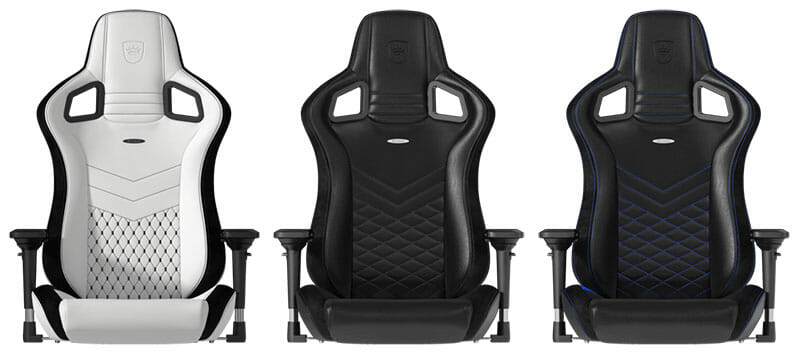 Other Noblechairs models
Because of the popularity of the EPIC model, Noblechairs has since expanded their line to include two even more luxurious models. Both have similar features to the ICON  with some enhanced luxury features and specialized support for large-sized users. See how all three models compare in our Noblechairs brand review.
Noblechairs EPIC Alternatives
Like most luxury gaming chairs, Noblechairs products offer superb quality, excellent ergonomics and stunning design. Check out our mega-guide of the best pro esports gaming chairs to see how the Epic compares.
Other luxury chairs that compare with the quality of the EPIC include the Secretlab Titan and AKRacing Master Series Pro.
Why invest in a gaming chair?
At $300+, a premium chair investment really needs to offer more than just good looks. In that light, the Noblechairs Epic really delivers. It offers superior ergonomic support that will benefit your health, work habits and vitality in ways you never imagined possible.