Updated:
German manufacturer Noblechairs only produces three gaming chairs. This Noblechairs HERO gaming chair is their latest offering released in 2018. The HERO is for people who don't mind paying a premium for a better sitting experience. You get a high quality build, impressive design, and an internal lumbar support system.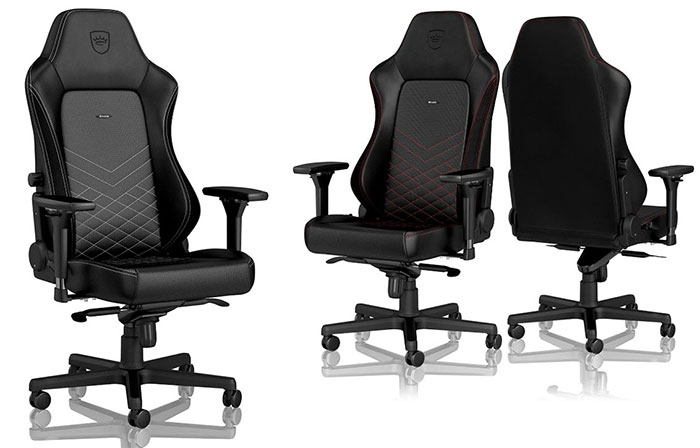 Keep reading to learn why the Noblechairs HERO is one of the top luxury gaming chairs on the market.
Noblechairs HERO buying advice
Are you thinking of buying a Noblechairs HERO gaming chair? This section answers lingering questions for interested buyers.