Between the gaming chair and the office chair is the hybrid gaming chair. The first hybrid landed in 2017. In the past year, a few new hybrid gaming chair models have emerged. The response has good. As a result, more hybrid chairs are on the way. Can't decide between an ergonomic gaming or office chair? Check out the best hybrid gaming office chairs of 2021. Enjoy the best of both worlds in one ergonomic package.
A hybrid gaming chair combines gaming chair and office chair qualities. Most models fuse gaming chair aesthetics into ergonomic office chair frameworks.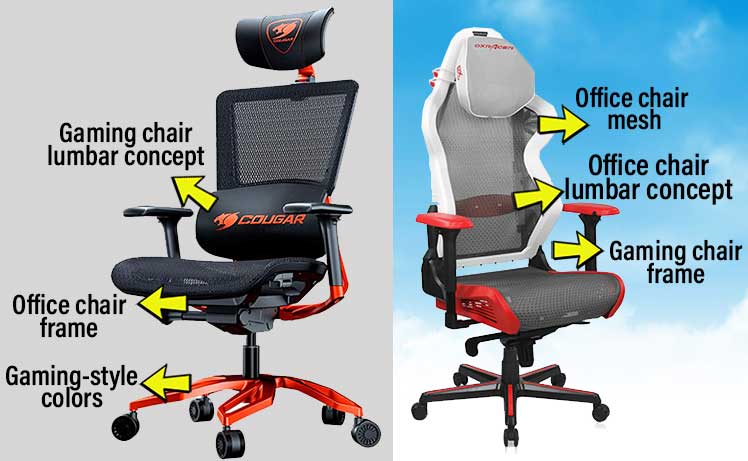 A couple of others do the opposite: merging office chair mesh onto gaming chair frameworks. As 2021 progresses, more gaming-office mashup ideas are likely to emerge.
Best Hybrid Gaming Office Chairs
Hybrid gaming chairs are a new genre. At present, there are only a handful of available models. All combine gaming chair and office chair elements to different degrees.
Our hybrid reviews are listed in chronological order.
This reveals the historical evolution of the hybrid gaming chair genre from 2017 to the present.
Hybrid Gaming Chair Summary
This article lists all of the current and upcoming hybrid gaming chairs on the market. Here's a summary of the genre as a whole (to date):
Conclusion
By the end of this summer, there will be nine hybrid gaming chairs on the market. By Christmas 2021, expect to see dozens of new models flooding in for the Xmas season.
As viable new hybrids emerge, we'll add them to this review. Until then, here are the best hybrid gaming chairs currently available: