The 2023 League of Legends World Championship begins on October 10. As hype builds for the event, there's renewed interest in Secretlab's League of Legends gaming chairs. Secretlab first released Yasuo, Ahri, and Akali chairs in 2020. Now there are 10 LoL character designs in the collection. ChairsFX visited Secretlab's showroom to get up-close photos. This article presents every Secretlab x League of Legends collab chair available in 2023.

In early 2019, Secretlab signed a multi-year partnership with Riot Games(1), joining Mastercard and Alienware as official Riot partners.
A Riot spokesperson explained the deal. "The best League of Legends athletes require the best equipment. Secretlab's chairs offer seating optimized for peak performance and comfort."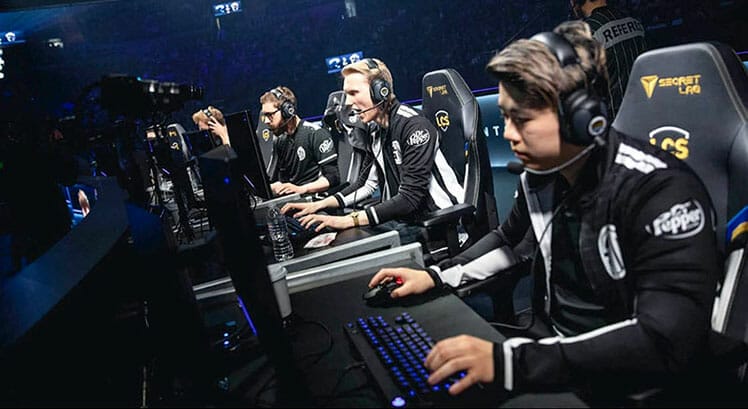 At first, the deal was for Secretlab to provide chairs for LOL tournaments (LCS, Mid-Season Invitational, World Championships). In mid-2020, Secretlab started adding LoL character chairs.
This article runs through the collection chronologically. It starts with the first LoL character chairs released in 2020, and ends with the Jhin edition mid-2023 release:
See this Flickr Album for high-resolution photos of the chairs shown in this article.
League of Legends Ionia Chairs (2020)
Secretlab released the Ionia collection in August 2020(2). It contains three models paying homage to three popular Champions.
K/DA Collection (2020)
In the LoL game, "K/DA" refers to a player's kills, deaths, and assists. It's also the name of a virtual pop star girl group. The Pop Stars edition was released along with the Ionia chairs. A month later, when K/DA released an EP titled All Out, Secretlab released an All Out gaming chair.
Ruination Collection (2021)
In July, game patch 11.14 saw several League of Legends champions fall under the spell of the Black Mist. As the story goes, in trying to resurrect his dead wife, Viego becomes a powerful living wraith.
Black Mist pours from a broken heart as he wields the Blade of the Ruined King. The mist is a prison of souls, trapping any being it touches into his service. To celebrate this release, Secretlab released a trio of designs:
Single LoL Chair Releases
A few months after the Ionia collection dropped, Secretlab released the Jinx edition LoL chair. After taking a break in 2022, Secretlab dropped the stunning Jhin edition in mid-2023.
Conclusion: LoL-Themed Ergonomics
The cutting-edge Secretlab Titan Evo functionally beats every other gaming chair on the market. However, Secretlab designers are aware that building a personalized setup is one of the most exciting projects for many gamers(3).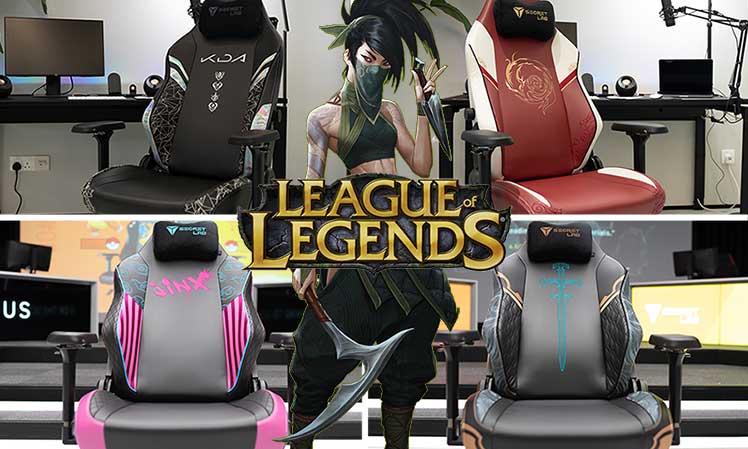 To that end, Secretlab's League of Legends gaming chairs are among its most detailed. This is because of the rich game lore designers can tap into. The entire game is built on magic and mythology.
Each character has an elaborate backstory and several potential redemption arcs. To flush out their stories, Secretlab worked directly with Riot designers to bring each design to life(2).
The result is a 10-chair Titan Evo collection with superb ergonomics and stunning LoL designs. Even so, choosing a fancy design is only the start of your own gaming chair story.
After choosing a design, the next chapter involves making the best use of your Titan Evo chair's ergonomic features. This means mastering active and passive neutral sitting techniques while working your back muscles in adequate amounts.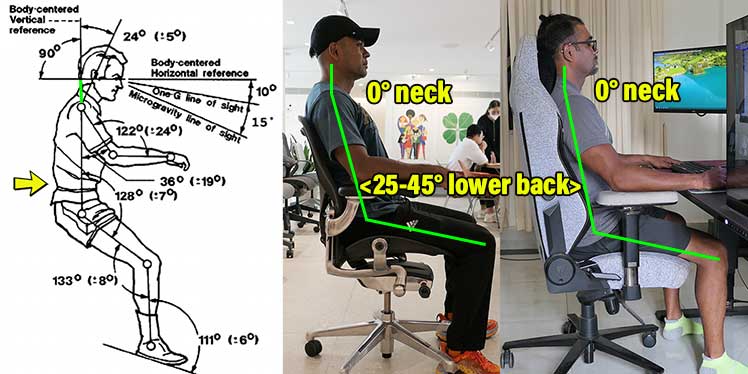 Using proper technique will then give you the best of both worlds: physical comfort from the ergonomics, plus psychological delight from the stunning designs. Follow these best practices to ensure the best results:
Gaming Chair User Guide: Best Practices For First-Timers
Related: How To Sit With A 0° Neck In A Titan Evo Chair
Footnotes
Lol Esports Staff. 'Secretlab Partners With League of Legends Esports'. January 25, 2019. https://nexus.leagueoflegends.com/en-us/2019/01/secretlab-partners-with-league-of-legends-esports/, (accessed 4 October, 2023).
Secretlab Staff. 'Secretlab And Riot Games Drop The World's First League Of Legends Champions Gaming Chair Collection'. August 13, 2020. Read the press release, (accessed 4 October, 2023).
Secretlab Staff. 'Create Your Own League Of Legends Setup'. November 25, 2021. https://blog.secretlab.co/stories/lol-setups/, (accessed 4 October, 2023).