Who are the top 10 Youtube gaming streamers with the most subscribers in 2022? What gaming chairs do they use? This end-of-year report wraps up gaming chairs used by top Youtube gamers. Each one is a multi-millionaire with a limitless chair budget. Like their streams, their chair choices are eclectic. The roster includes Herman Millers, Secretlab Titans, generic office chairs, and more.
Twitch is the world's largest platform for live streaming. Most content is focused on video games with a vibrant communal atmosphere. That's a great fit for extroverts looking to build relationships with other streamers.
That's reflected in the gaming chairs used by the top 10 Twitch streamers. Four use Herman Miller Embody chairs; three others use Secretlab Titan; a Steelcase Leap is also in the mix.
On the flip side, Youtube lacks the tight-knit gaming communities that Twitch has. Youtube makes up for that with longer-form content options. Beyond streaming, Youtubers can make reaction vids, skits, promos, and whatever they please.
That looser style is also reflected in the chair choices of the top 10 Youtube streamers. Herman Miller and Secretlab still stand out, but plenty of other chairs are in the mix as well.
Chairs Used By Top Youtube Streamers
Unlike Twitch, Youtube doesn't provide detailed streaming statistics. There are no rankings or streaming hours logged. On top of that, Youtubers operate worldwide in various languages. So who are the top 10 with the most subscribers?
Statista gets the credit for figuring that out with a June 2022 ranking(1). For this article, we've updated the subscriber counts to Nov. 23, 2022. Here are the top 10:
Other Gaming Chairs Used By Pros
The top 10 Youtube gamers cover one segment of pro chair usage. Beyond Youtube gaming, notable pros using ergonomic chairs exist on Twitch and in pro esports. Here's a summary:
Conclusion
What gaming chairs are the pros using in 2022? On the pro esports teams, many elite squads use Secretlab Titan 2022 Series chairs.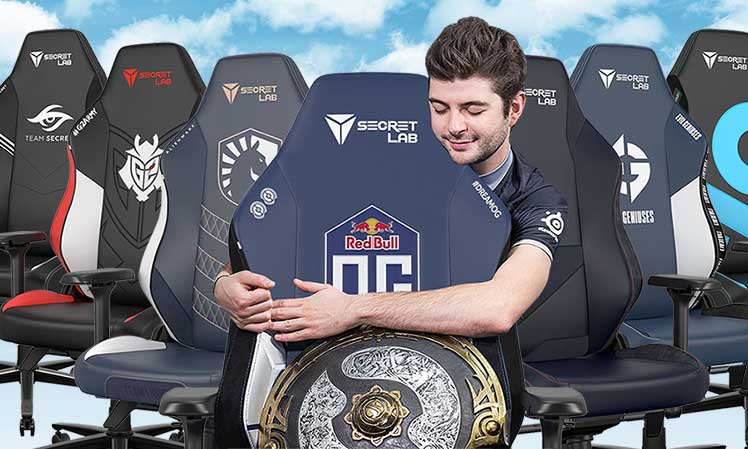 Among the top 10 Youtube gamers and top 10 Twitch streamers, the breakdown looks like this:
Six of the top 20 use Herman Miller chairs. Five use Secretlab Titans. The rest use a variety of alternatives.
Overall, twelve of the top 20 use full-back gaming chairs. The other eight use mid-back ergonomic office chairs.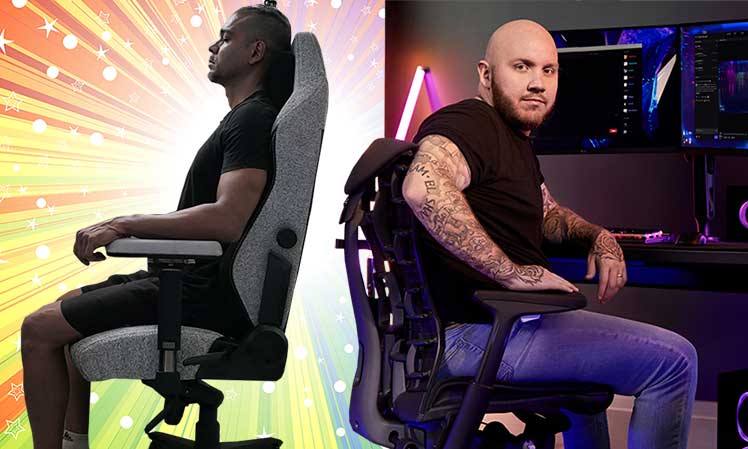 Both support good computing posture. So how do they differ? Find out in this feature:
Full-Back Gaming Vs Mid-Back Ergonomic Chairs
Footnotes