PewDiePie is the most famous YouTuber in the world. A few years ago, he made a deal to use the Clutch Chairz Throttle Series during his videos. That's how the Clutch Chairz Throttle Series became one of the most famous gaming chairs in the world. But is it any good? Keep reading this review to learn the answer.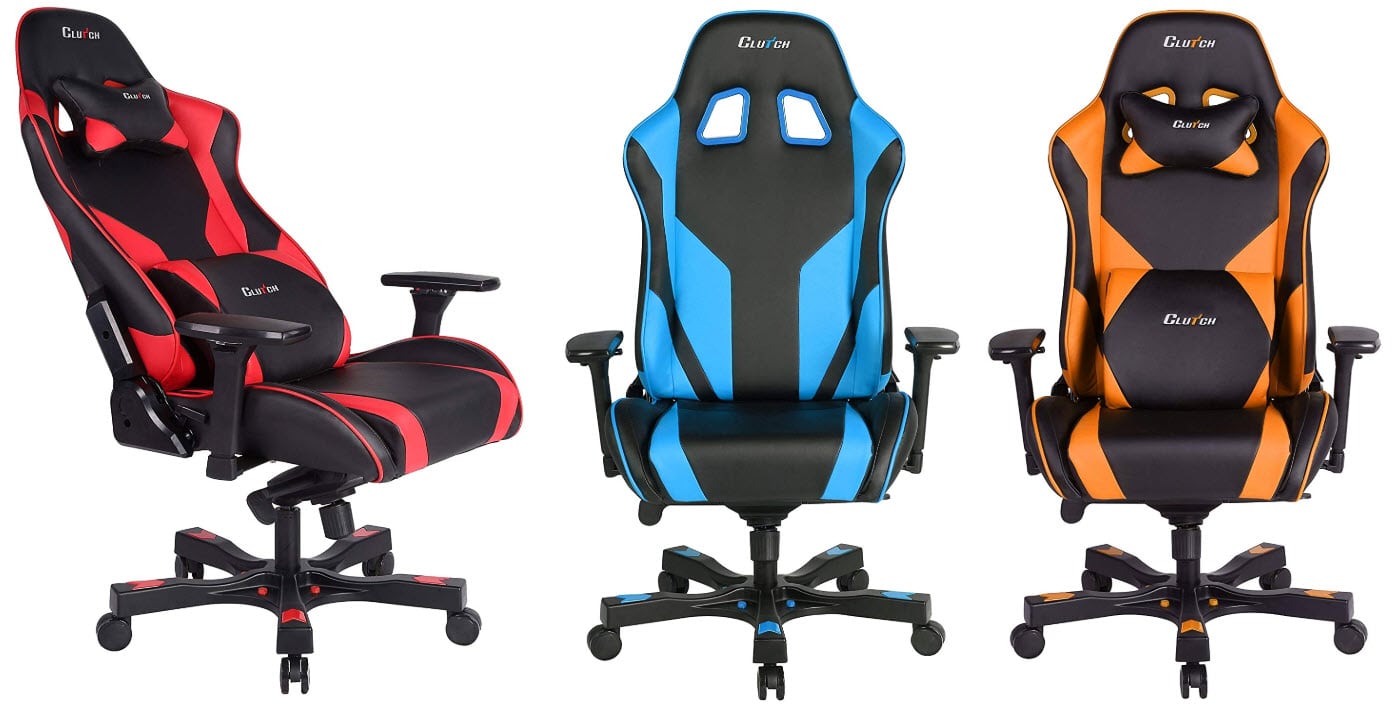 Founded in 2016, Clutch Chairz is an American company based in Walnut, California. The Throttle Series is their flagship gaming chair. It's a premium chair on the higher end of the pricing scale. On Amazon, the current price is $469.99. This is at the extreme high end of the premium pricing scale.
Paying a higher price for luxury
There are many popular gaming chairs available that cost less than $200. For between $300 to $400, you can get a premium chair. These use higher quality cold foam padding and faux leather. They're also guaranteed to last for 2-5 years.
Why pay more for a Throttle Series? Why does a Mercedes cost more than a Toyota? With the Throttle Series, the premium price gives you better quality features. The purpose of these features is to support good posture for long hours of sitting.
If you spend long hours sitting, a high quality gaming chair like the Throttle Series is good for your back. Sitting long hours day after day with poor posture can lead to chronic pain and health issues.
Throttle Series on Amazon $469.99
Clutch Chairz Throttle Series buying advice
Are you thinking of buying a Clutch Chairz Throttle Series gaming chair? This section answers remaining questions for potential buyers.