Back in the cubicle era, effective back support for desktop computing was the mark of a good chair. These days, multi-device (PC and mobile) support is the institutional design priority. Meanwhile, top esports docs hype healthy lifestyles as better performance boosters than medical-grade chairs. Thus, mega-corporate chair brands are now endorsing more casual semi-neutral support styles. 2023 summary: contemporary work-from-home seating criteria for optimal health and happiness.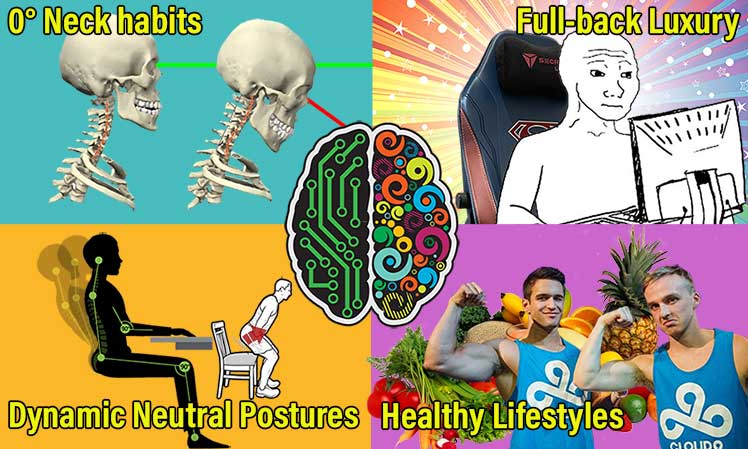 The classic ergonomic chair supports the lower back while desktop computing. But in this modern era, excessive mobile computing time stresses the neck and upper back.
Meanwhile, sitting with perfect posture all day long as your grandpa did is shaping up as overkill. These days, a growing number of esports doctors hype frequent breaks and healthy lifestyles as more effective ways to mitigate sedentary computing time.
On top of these factors, psychological seating appeal (aesthetic and sensory extras) has evolved into a major selling point.
Posture Evolution: Strict To Casual
Back in the old days, sitting ramrod straight was considered good manners. In the 70s, most desk jockeys used typewriters. By the early 90s, they were pecking away all day on PC computers. As computing times rose, so did back problems.
To address these, Herman Miller kicked off the office ergonomic era in 1994 with its Aeron mid-back chair. It served the computing needs of the time with super-strict, easy-to-use posture support.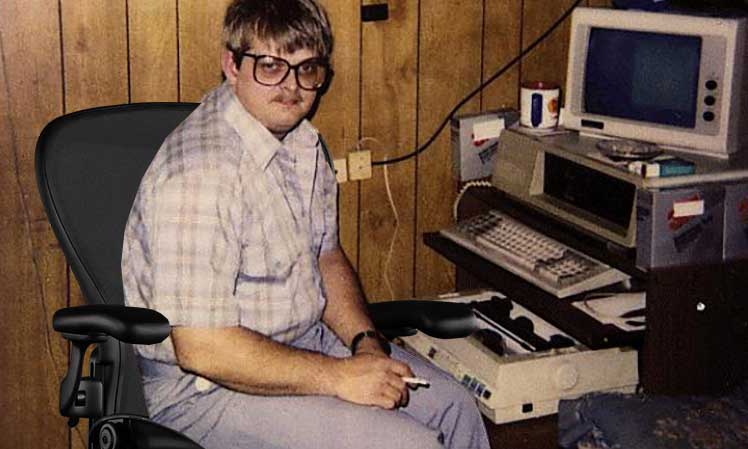 But as computing habits evolved, so did Herman Miller's ergonomic concepts. As mobile computing entered the conversation, they began shifting to a more flexible, dynamic style of support. Here are Herman Miller chairs evolving with the times: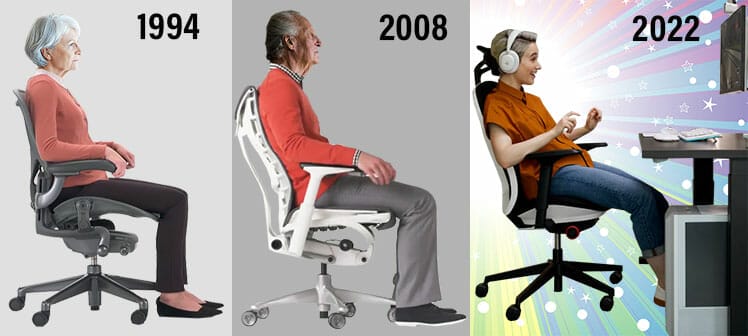 Herman Miller's design trends are in sync with those reported in the Handbook of Human Factors and Ergonomics. Its 2021 5th edition hypes multi-device computing as the 'new normal'.
To better support healthy postures across multiple devices, it demands more flexibility than strict, cubicle-era standards. In sync with that, top esports doctors tout healthy lifestyles + frequent breaks are the best way to boost happiness and performance.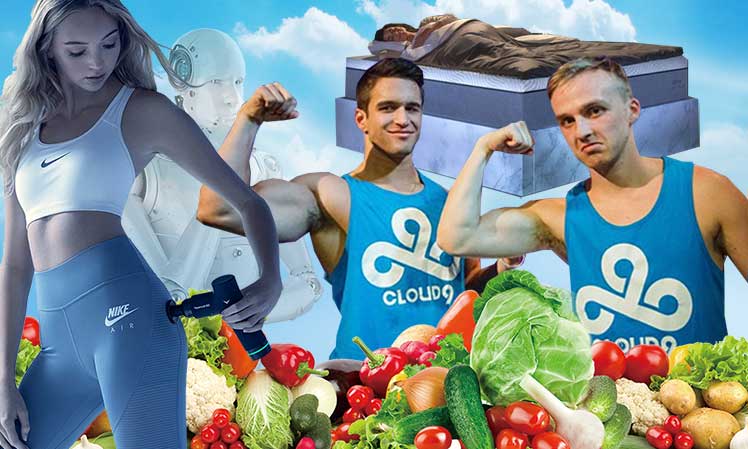 Adding a good chair helps — a lot. However, a fancy chair with sloppy habits might not help at all.
Work-From-Home Performance Factors
In 2023, we've identified nine relevant trends impacting the ergonomic chair industry. In sum, a desktop-computing support focus is shifting to a multi-device one. As well, user habits (frequent breaks & fitness) override a chair's back support impact.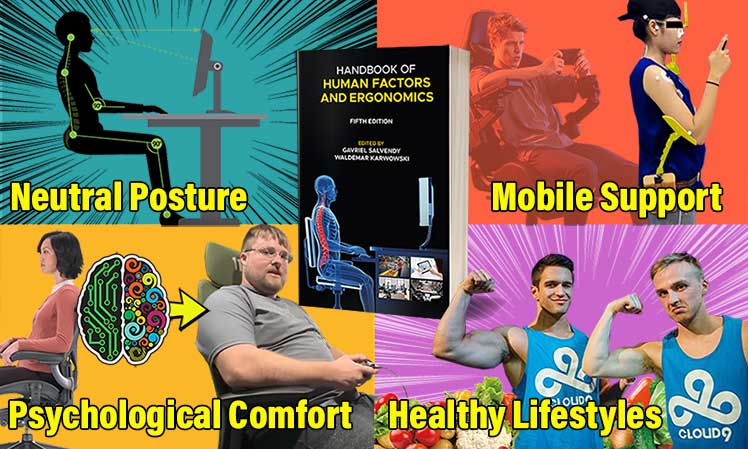 Top ergonomic brands like Herman Miller and Haworth are both on board with these trends. Both have recently released flashy, full-back gaming chairs delivering imprecise semi-neutral posture support!

Mashing these developments together gives us a clear picture of what modern-day WFH ergonomics entails — from three elite, institutional perspectives:
'Ergonomic' means 'adjustable'. In the broadest sense, the point is to 'adjust' a workspace to meet a user's needs. Unlike in the cubicle era, comfort is a major part of the equation.
Ergonomists define 'comfort' as environmental factors which improve physical or psychological wellness(2). Psychological wellness comes from catering to unique human needs.
Ultimate WFH Setup For Power Users
To fill all modern-day WFH ranking criteria, you'll need a good chair, good lifestyle habits, and a sit-to-stand desk. Here's a summary:
Best WFH Chairs By MODERN Standards
We've just updated our ranking of the best work-from-home gaming chairs using the factors listed above. The Secretlab Titan ticks all the boxes as the ultimate WFH chair.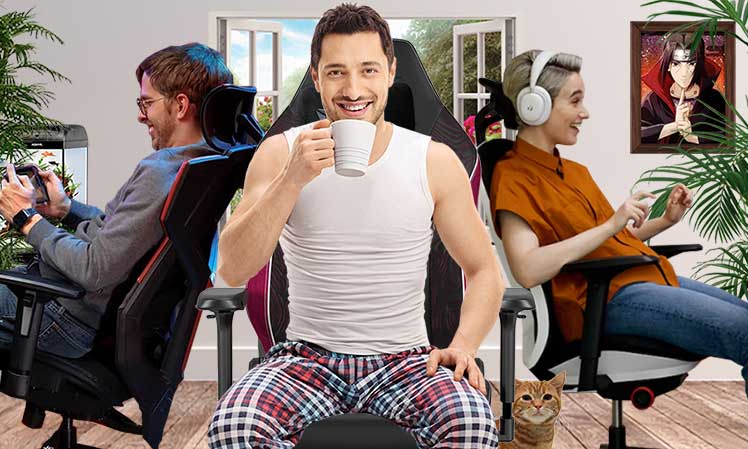 Those who prefer corporate builds have options from Herman Miller and the HNI Corporation. A wild-card option proven on the South Korean esports scene also stands out as a solid hipster alternative.
Advanced WFH Ergonomic Setup
Not counting the PC, a fully-ergonomic cubicle-era WFH setup costs less than $400. That's all you need to buy a bare-bones ergonomic chair, a desk, an external screen, and a mouse + keyboard kit.

This setup ignores psychological comforts to provide basic back support. To ramp up your happiness levels, upgrade to one of the recommended WFH chairs. Then, to better support good neck posture and movement, add a sit-to-stand desk.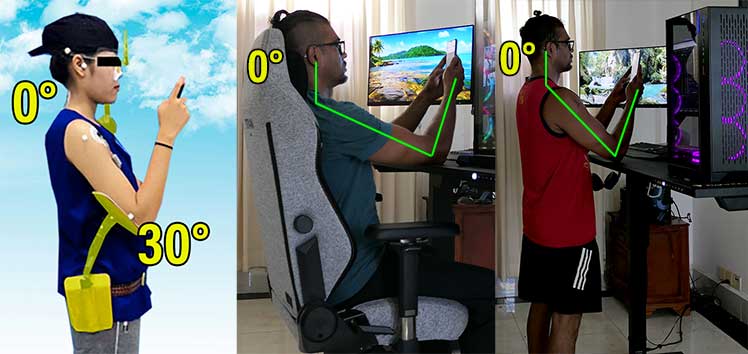 Raising the height of the desk lets you support your elbows while mobile computing. Developing the habit of texting that will fortify a clean 0° neck posture. As a bonus, the transition between sitting and standing replicates a squat.
Each squat works your legs, hips, back, and shoulder muscles. Those little shots of movement keep muscles active and circulation robust — even when computing all day long!

Beyond a good chair and desk, ergonomic monitor arms, a yoga mat, and a WiFi LED bulb will complete your kit. Learn more:
Advanced WFH Setup Guide For Power Users
Starter Guide: How To Choose The Best Standing Desk In 2022
Footnotes