What gaming chair does Pokimane Use? In Nov. 2021, she swapped her iconic EPIC gaming chair for a Herman Miller Aeron. That tumultuous adventure didn't even last a year. After returning from a break in Sept. 2022, she debuted her new ride. Now, Pokimane uses a Secretlab Titan 2022 Frost Blue SoftWeave chair.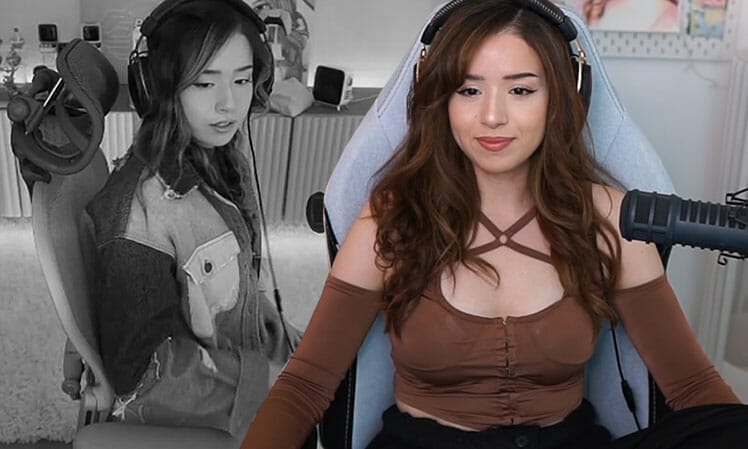 All ergonomic chairs are designed to do the same thing: support neutral postures. All rely on the same trio of adjustable features to do so. Technically, the 'best' chair is the one that best enforces neutral postures.
But from a usability perspective, that alone may feel limiting. As a case in point, Pokimane has 'upgraded' from a $1700+ Aeron to a $469 Secretlab Titan. Upgrade???
Poki's Aeron Chair Mistakes
Many of the world's top streamers follow a similar trajectory. Most rose from obscurity to fame atop racing-style gaming chairs. Then, when they hit the big time, elites like Ninja, Shroud and Tfue 'upgrade' to ergo office chairs. Pokimane is a notable exception.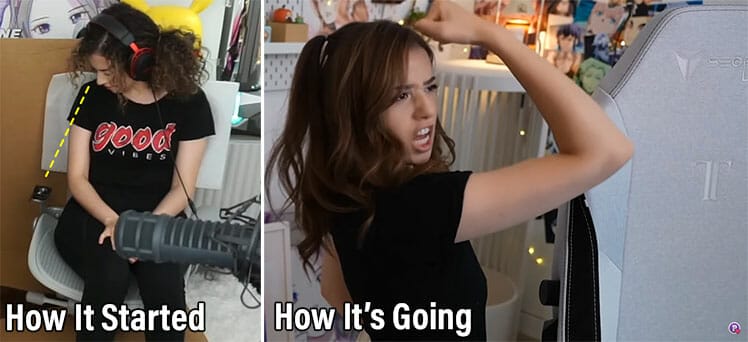 The Herman Miller Aeron is widely regarded as the best ergonomic chair in the world. Beyond its stunning good looks, it also provides flawless posture support. In fact, it's harder to slouch in this chair than it is to sit straight!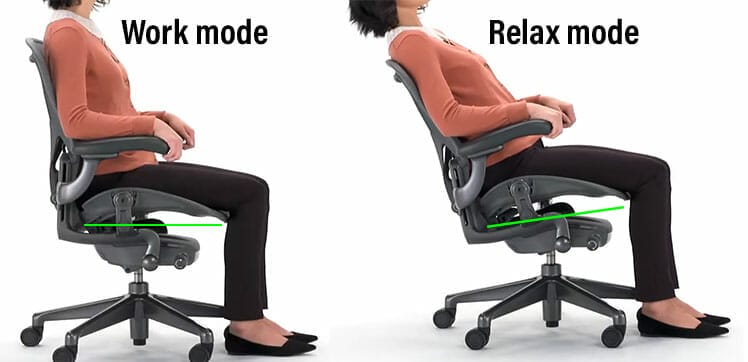 So why on earth would someone downgrade from a $1500+ Aeron to a $469+ Titan gaming chair? Pokimane's Aeron adventures reveal four potential reasons.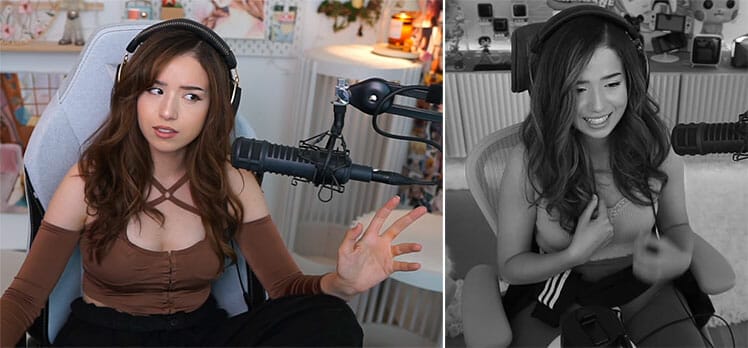 Prospective Aeron buyers should read these points before investing their hard-earned cash!
Investing in a pricey chair for the wrong reason.
Overestimating what 'ergonomic' actually means.
Choosing an Aeron Posturefit (not height-adjustable) instead of the sliding lumbar pad.
'Upgrading' From Aeron to Titan Chair?
While researching text neck syndrome earlier this year, I discovered myself a victim of it! With the help of three world-leading esports doctors, I fixed the problem using a Titan 2022 gaming chair.
To ensure a 0° neck tilt in a Titan chair, set the recline to a steep 100° angle. Then, plant your feet, set your lumbar support, and sit straight.
The net result provides the same level of biomechanically-precise support as a $1700 Herman Miller Embody!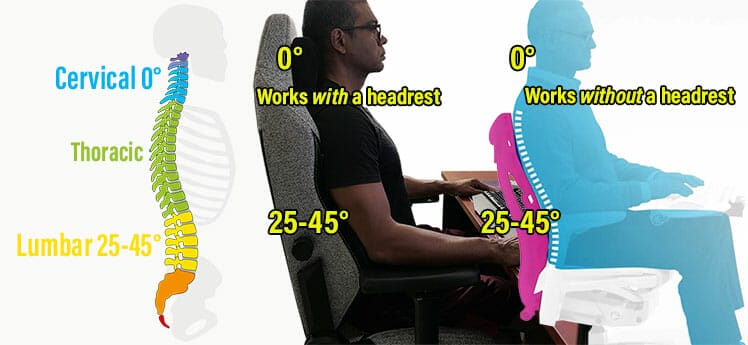 But in fact, the $469+ Titan goes beyond good posture support with some notable extras. First, its lumbar system delivers better adjustability than the $1600+ Aeron chair!
Second, Herman Miller chairs force you to sit upright at all times. That's ideal in theory. But in practice, while working from home, psychological perceptions of comfort also factor in.
Why The Titan Is A (Contextual) Upgrade
Swapping one premium ergonomic chair for another is usually an upgrade. But trading in a $1500 Aeron for a $469 Titan chair is a downgrade, right?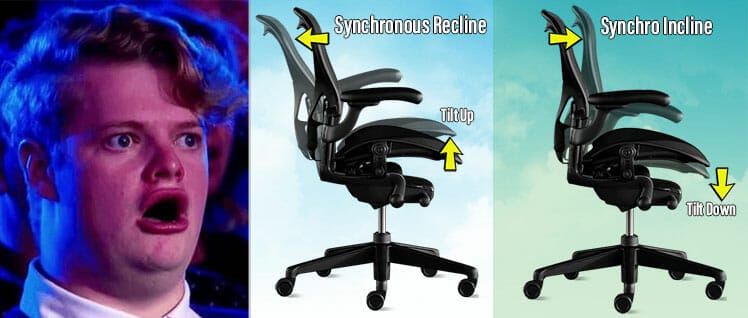 If you confuse 'ergonomic' adjustability with high magic, it's easy to get mesmerized. For instance, the Aeron has a fancy sync-tilt feature. That lets you tilt the seat up or down in sync with the backrest.
Sync-tilt may seem super-necessary — if you don't grasp what seated 'ergonomics' actually entails. Within that context, the Titan's ergonomics are not a downgrade at all! In fact, its provides more functionality than the Aeron's does!

Beyond supporting crisp neutral postures, it gives you full freedom to mix things up. Use it for gaming, relaxing, watching movies, or even napping.
Here's the thing: Timthetatman, Ninja, Tfue, Shroud, XQC, and many others upgraded from gaming chairs to Herman Miller ones. All did so as thriving streamers gunning for greater glory.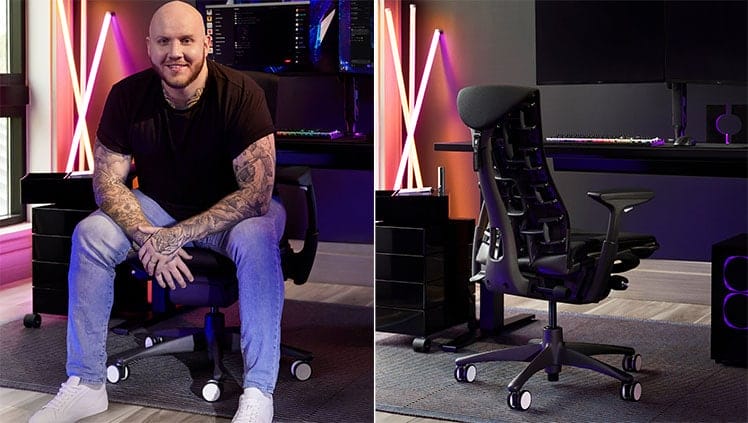 In comparison, in Pokimane's comeback video, she expresses a desire to stream less, and relax more. Instead of grinding harder, she's gearing down.
With that in mind, her 'upgrade' to a more versatile and psychologically comforting Titan chair makes perfect sense!
For more on that angle, see Gaming Chairs Vs Ergonomic Office Chairs: Ergonomic Comfort Vs Focus. To learn more about the Titan experience, read my hands-on review:
Secretlab Titan Evo 2022 Review: Ultimate WFH Ergo Chair
Small and medium Frost Blue Softweave chairs (plus other styles) are now on sale for $469 from Secretlab ($140 off).
Footnotes
Calum Patterson, 'Top 20 Twitch Streamers (September 2022) – Most followed channels', Entertainment, September 16 2022. https://www.dexerto.com/entertainment/top-20-most-followed-twitch-streamers-750744/, (accessed 19 August 2022).
Pokimane, 'Pokimane's Dark Secrets REVEALED! $10,000 Room Tour 2019!'. Youtube, Feb. 27, 2019 https://youtu.be/2AQrjLjtScY?t=389, (accessed 18 Feb. 2022).
Science News. 'Effect Of Colors: Blue Boosts Creativity, While Red Enhances Attention To Detail', University of British Columbia. February 6, 2009. https://www.sciencedaily.com/releases/2009/02/090205142143.htm, (accessed 18 Jan. 2022).