The first racing-style gaming chair emerged in 2006. Office chair peddlers were outraged! Seventeen years later, enraged office chair mongers still deride gaming chairs as scams. But the market disagrees. Circa 2023, cheap gaming chairs remain red-hot sellers. I've been using various gaming chairs since 2017. I've also gifted cheap models to many first-time ergonomic chair users. Based on my experiences and theirs, gaming chairs are well worth buying and trying. They're especially worth it for first-time ergonomic chair users.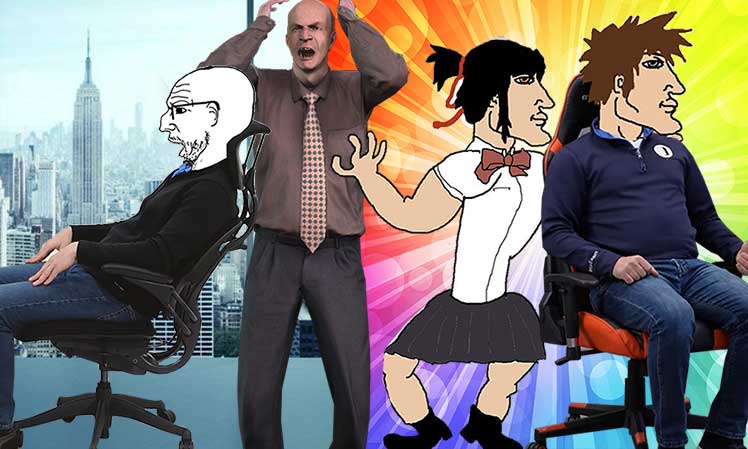 I bought my first gaming chair in 2017. Over 6 years, I gradually leveled up from cheap basic ones to pricier models with more complex settings. My trajectory gives the first hint about why a cheap gaming chair is worth it for ergonomic beginners.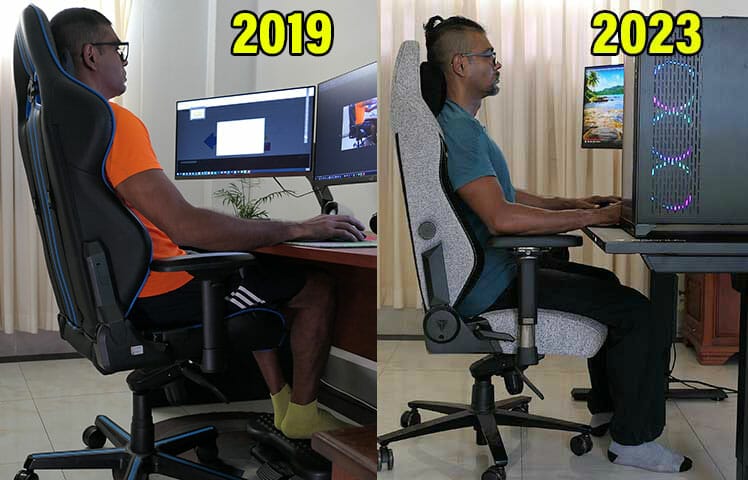 Starting off your ergonomic adventure with a $1500 office chair can go wrong. Starting out with a goofy racing-style gaming chair is a sure way to internalize neutral posture fundamentals.

Low prices + ease of use suits these times. In 2023, ergonomic chairs are still niche items. Most desk workers still use standard, non-ergonomic desk chairs.
These let you adjust the seat height, rock the chair, or lock it upright. This presents two problems. First, standard office chairs are bad for your back. They don't provide the support desk workers need to ensure good posture over long periods.
In contrast, ergonomic chairs are good for your back. But a second problem: many people confuse the term 'ergonomic' with 'complex, high-tech magic'.
As a result, many first-time ergo chair buyers get duped into spending more than they need to on good back support.
Why Cheap Gaming Chairs ARE Worth It
Based on my own experiences, a cheap gaming chair is ideal for first-time ergo chair users. I started my ergonomic journey in 2017. Then, I upgraded from a basic office chair to a cheap DXRacer gaming chair.

Over the next six years, I came to learn firsthand why gaming chairs are definitely worth it — for first-time ergonomic chair users.
Educational: the crude adjustable features on racing-style gaming chairs qualify as fully 'ergonomic'. These are easy to master and internalize.
You don't need perfect posture: esports doctors are on the cutting edge of computing performance science. Most agree that dynamic semi-neutral postures + fitness are sufficient.
Fast-acting wellness benefits: mastering neutral posture in a cheap gaming chair = more energy, sharper focus, and expanding wellness benefits.
DIY ergonomic expertise: clear neutral posture targets + experience in simple, fully-ergonomic chairs = an educated ergonomic chair buyer.
Cheap Gaming Chair Target Markets
Here are some generational definitions(1) from the Pew Research Center:
Generation X: born between 1965 to 1980 (ages 43-58 in 2023)
Millennial: born between 1981 to 1996 (ages 27-42 circa 2023)
Generation Z: born between 1997 and 2012 (ages 11-26 in 2023)
Cheap Gaming Chairs: So Hot Right Now!
If money's tight, cheap gaming chairs are well worth the investment for desk workers. After seventeen years on the market, cheap gaming chairs remain hot sellers on Amazon.
Gaming chairs have also disrupted the B2B office seating industry. As home gaming setups and work-from-home became ubiquitous, institutional powers took notice.
That's why the world's biggest office chair brands (like Herman Miller) are also now fully on board the gaming chair bandwagon. Meanwhile, the symbiotic relationship between esports and gaming chairs continues to this day.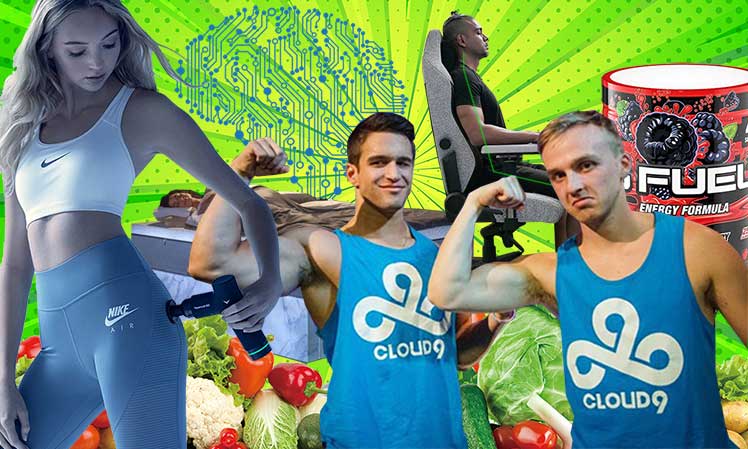 As a result, more people are switching on to the esports performance model. Paired with frequent standing breaks and a healthy lifestyle, any ergonomic chair can provide the posture support that you need.
Finally, consider a child learning how to ride a bike. Using a goofy-looking model with training wheels will help them more than using a Harley Davidson motorcycle.
Similarly, there's no reason to buy a $1000+ ergonomic chair with zero ergonomic seating experience. That's where cheap gaming chairs come in. Many popular models are comfortable, easy to use, and good for your back.
Once you're ergonomically educated, you're then free to level up by making informed buying decisions. So are you a first-time ergo chair user? If yes, check out the best cheap gaming chairs of the year below:
Best Cheap Gaming Chairs Under $200
Gaming Chairs < $300 With Wide Seats | XL Gaming Chairs < $300 w. 400-pound Support
Footnotes