Standard gaming chairs come in small, medium, and XL sizes. Most small chairs are slim fit models for short people. XL sizes have wide seats designed for tall people. Luckily, beyond the standard gaming chair sizes, there are a few specialty ones. Here, we look at the best cheap gaming chairs with wide seats for short and thick body types.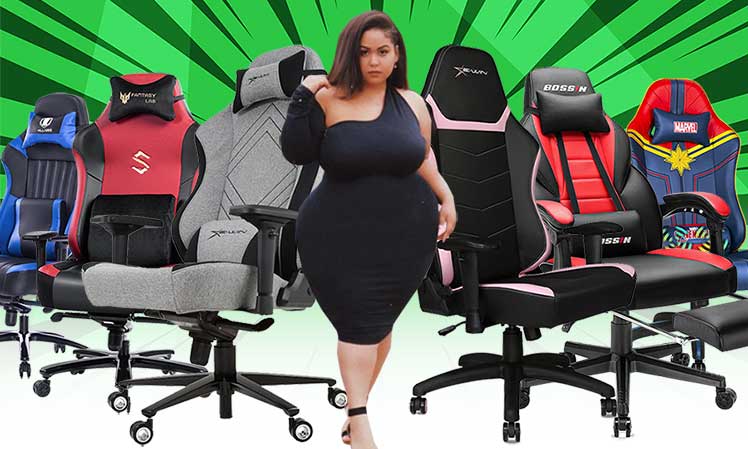 The best-selling cheap gaming chairs in 2020 are all compact models for kids or slim adults. Most have bladed edges that restrict leg movement.
Those with thick legs or wide hips may find chairs with bladed edges painful. Luckily, instead of splashing out on a pricey big and tall gaming chair, cheaper alternatives exist.
Cheap gaming chairs with wide seats are more comfortable over long periods of use. For instance, smaller users can sit cross-legged in these chairs. Wider bodies will enjoy a relaxed fit.
That makes wide-seat chairs a good choice for shared workstations. For example, as a shared computer in your home. Your whole family can enjoy good back support while taking turns using one of these chairs.
Cheap wide chairs for short people
Most gaming chairs for wide seats come with a minimum seat height range of around 18 inches. That isn't ideal for thick people with short legs.
E-Win is the only gaming chair brand on the market specializing in short, wide sizes. All E-Win gaming chairs support up to 400 pounds and come with extra-low seats. Besides E-Win, there are a few other viable models for short, thick sizes to consider.
Cheap wide chairs for average sizes
The preceding models all come with seats that lower to at least 16.1″. Out of the box, those models provide an excellent fit for users under 5'9″ with very short legs.
The following models come with seats that lower to around 18″. As a result, shorter people's legs might dangle, instead of planting flat.
Shorter people wanting to make use of these chairs should add more height with an ergonomic footrest. Doing so will keep your feet planted while adding some surprising ergonomic benefits.
Conclusion
It's important to choose the right-sized gaming chair to gain the best ergonomic benefits. People of average height but above-average width can struggle to find the best fit.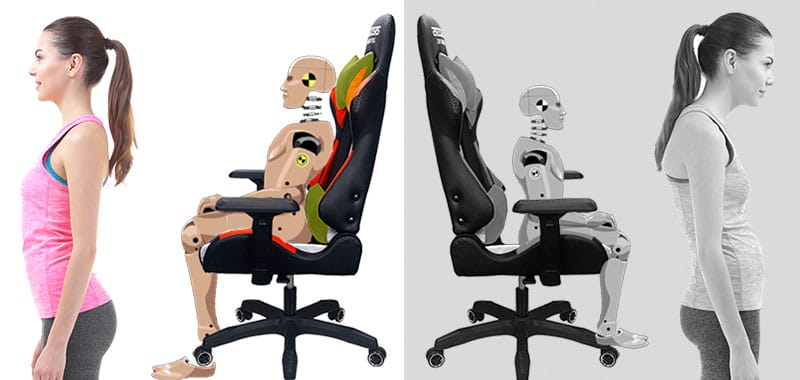 Most cheap gaming chairs are slim-fitting models. In contrast, most big and tall gaming chairs cater to people over six feet tall.
This is where cheap gaming chairs with wide seats fit in. These offer spacious dimensions and better features than typical cheap gaming chairs.