Secretlab has updated its flagship gaming chair. On paper, the new Titan Evo 2022 Series comes with big improvements. There are more sizing options, better adjustable features, and big upholstery upgrades. This Titan Evo 2022 Series review covers what I've learned in practice. That is: the Titan 2022 emphasizes luxury over comfort. It's super-comfortable — but needs disciplined use for best results.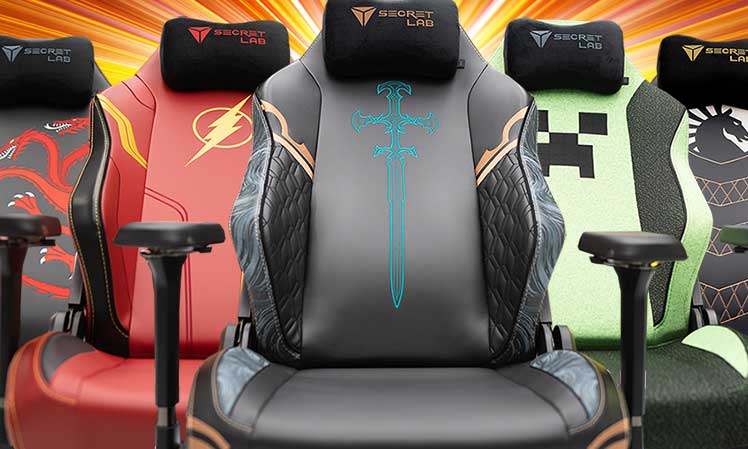 The Titan Evo 2022 Series has every adjustable option you need. It comes in small, medium, and XL sizes. You can also choose between SoftWeave fabric or Neo Hybrid Leatherette. Between the two are forty-three different styles!
Beyond the flash, the point of any gaming chair is to support good posture while sitting. To that end, the Titan does a great job. It's a human quirk that prevents it from being perfect.
Titan EVO 2022 Series Review
The Titan Evo 2022 Series is the latest iteration of Secretlab's flagship gaming chair. It comes in three sizes and 43+ styles, with streamlined ergonomics.
Titan SoftWeave Or Leatherette?
With each Series revision, Secretlab also includes major upholstery upgrades. In the 2022 Series line, you can choose between eight SoftWeave fabric styles or 35 different leatherette ones. Here's a quick comparison:
Summary of Titan Evo 2022 Impressions
Is the Titan good for your back when used long-term? What are the downsides of using a Titan 2022 Series? Based on 2 years + hundreds of hours in five Secretlab chairs, these are my findings:
Conclusion
The Secretlab Titan Evo 2022 Series is the world's premier luxury gaming chair. Some of its luxuries come at the expense of strict posture support. But when paying a premium for a luxury chair, it's nice to have choices.
The only downside is that getting too loose in a Titan chair can cripple your posture. That's why many leading esports doctors tout healthy lifestyle habits as more important than a gaming chair.
In fact, many elite teams like Evil Geniuses, Team Liquid, and Cloud9 use Titan chairs. But they also employ physical therapists to help each player perform at their best.
That summarizes the Titan Evo 2022 Series experience. It's a powerful, luxurious ergonomic chair that gives you full freedom over your sitting habits.
With the discipline to use it properly, expect improved health and performance while sitting at a computer.
Available from Secretlab in North America, Europe, the UK, Australia, New Zealand, and Singapore.
Footnotes
Karen Angelo. 'New Research Links Stress at Work to Unhealthy Lifestyles', Umas Lowell, 2 Feb. 2016, https://www.uml.edu/news/stories/2016/workerstress.aspx, (accessed 19 Feb. 2022).
Erin M. Friend, PT, DPT, CEAS, 'Poor Posture And Its Effects On The Body'. National Spine Health Foundation, April 8, 2015. https://spinehealth.org/poor-posture-and-its-effects-on-the-body/, (accessed 19 Feb. 2022).