Marvel gaming chairs pay tribute to a range of popular superheroes. In 2022, several brands have licenses to produce official Marvel furniture. Let's review the best Marvel gaming chair collections from various brands available now.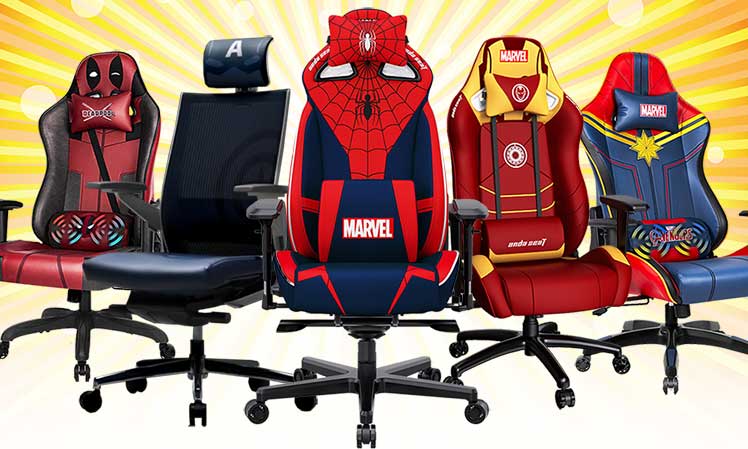 Best Marvel Gaming Chairs in 2022
At present, three brands offer licensed Marvel superhero gaming chairs. Here are the heroes represented in alphabetical order:
Black Panther: compact, footrest, and XL versions from Neo Chair.
Captain Marvel: compact, footrest, and XL versions from Neo Chair.
Deadpool: compact, footrest, and XL versions from Neo Chair.
Iron Man: Sidiz and Anda Seat versions are available.
Spider-Man: Anda Seat and Neo Chair versions are available.
Sidiz T80 Hero Chairs
South Korean manufacturer Sidiz has a long history of making high-end ergonomic furniture. The company's flagship T80 chair fuses gaming and ergonomic elements into a futuristic gaming-office hybrid. It serves as the official chair of South Korean esports juggernaut GenG. It's also the only ergonomic office chair available in two Marvel superhero styles.
Anda Seat Marvel Chairs
Anda Seat makes four different Marvel chairs. These are being phased out. As a result, all are available from the Anda Seat Store with big discounts.
Neo Chair Marvel Collection
South Korean-based Neo Chair makes three versions of Marvel superhero chairs. Designs feature Captain America, Spider-Man, Black Panther, Deadpool, and Captain Marvel.
ARC Series: small gaming chairs (5'5″ to 6'0″); Price not available
ARC-R Series: ARC chairs with a retractable footrest ($189.98).
RAP Series: gaming chairs with wide seats and support for 330 pounds ($189.98).
DC Superhero Alternative Chairs
Conclusion
Since Disney bought Marvel in 2009, it has earned over $18 million from Marvel films. Each new release brings massive hype — and fresh interest in Marvel-themed gear.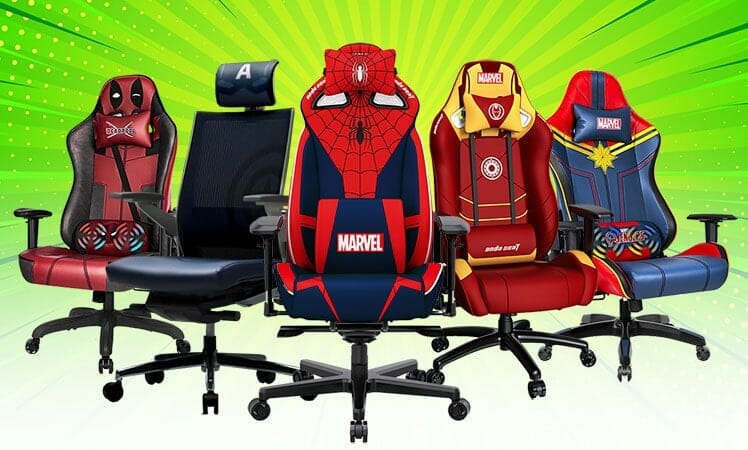 In 2022, scheduled Marvel films star Dr. Strange, Thor, and Black Panther. Neo Chair already has Black Panther covered. Will someone step up to offer Thor or Dr. Strange chairs? Keep watching this space as we keep track of updates.