Compared to the Herman Miller Aeron, the Sidiz T80 has similar features but costs around 40% less. Made in South Korea, the T80 is geared towards esports pros and power users. Recently, Sidiz expanded this product line to include two official Marvel superhero editions. This Sidiz T80 review covers the specs and designs of all three chairs in the 2021 T80 collection.
One of the problems with high-end ergonomic chairs is the price. Top models from Steelcase and Herman Miller both cost well over $1000.
Another problem for gamers is the drab, corporate styling. The Sidiz T80 solves both of those issues with a reasonable price and three unique designs.
Detailed Sidiz T80 review
The Sidiz T80 is a high-end, full-featured ergonomic task chair. Chairs with comparable features include the Herman Miller Aeron ($1395) and the Steelcase Leap ($1036).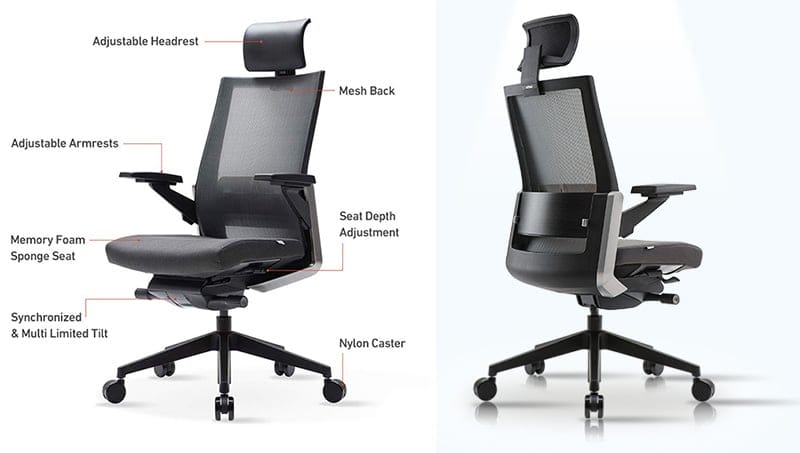 The T80 is a few hundred dollars cheaper than both. However, it only has a 3-year warranty, well short of the 12-year protection offered by the other two. Those differences aside, the T80's features compare well to both the Aeron and Leap chairs.
T80 chair designs
There are four models in the 2021 Sidiz T80 collection. How to choose the best design for your needs? Colors in an environment influence both mood and behavior.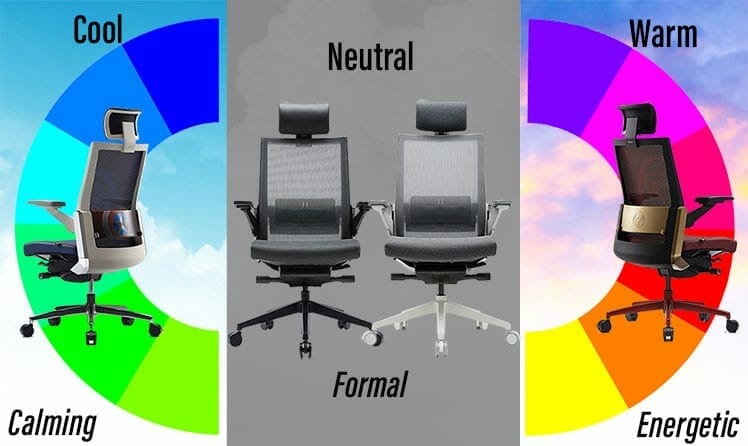 Using color theory, we can divide different shades into a color spectrum to gauge the effects.
Warm colors: reflect more light, sending more information to the brain. Red is a high-wavelength color that is intense, active, and passion-inspiring.
Neutral colors: are achromatic (off the color spectrum). Black, grey, and white slow the heart rate and promote feelings of formal harmony.
Cool colors: foster a sense of calm, creative introspection. Blue is a low-wavelength color that recalls nature. It has a calming, serene effect. Studies show that it's also the best color for fostering creative thinking.
This UBC study found that red and blue are the two shades that best improve brain performance. Red boosts performance on detail-oriented tasks like proofreading.
In comparison, for creative tasks like brainstorming, blue works better. In blue vs red environments, blue ones produced twice as many creative outputs as red ones.
Sidiz T80 alternatives
Thinking of buying a T80 chair? Check out some comparable options to help you decide.
Conclusion
The Sidiz T80 brings high-end task chair seating to the masses. It is half the price of other premium models, yet with comparable functionality.
It's extremely comfortable, very well built, and provides support healthy sitting support. If you want a truly high-end experience without paying over $1000, the T80 is one of the best models available.
Sidiz T80 (dark) on Amazon $539.00
Check out other ergonomic chair models in the Sidiz USA Amazon store.