The GTRacing Ace M1 Series is a line of high-end pro esports gaming chairs with an amazing price. No other models offer such advanced ergonomics and durability for less than $300. This GTRacing Ace M1 gaming chair review explores one of the best affordable gaming chairs on the market.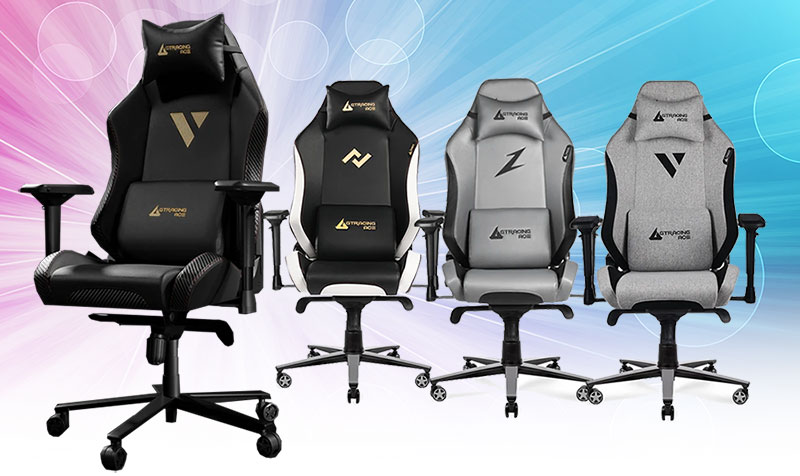 The best pro esports gaming chairs cost more than $350. Common features among all models include 4D armrests, a multifunction tilt-lock, and deep recline. Warranties for pro models range between 2-5 years.
The new GTRacing Ace M1 Series offers pro features plus exceptional durability. Compared to other pro-tier gaming chairs, the Ace M1 is the cheapest option by far.
GTRacing Ace M1 gaming chair review
In mid-2020, the GTRacing Ace S1 Series disrupted the cheap gaming chair pricing model. Most chairs under $200 offer basic features and durability. In contrast, the $199 Ace chair offers 4D armrests and a 5-year warranty.
The GTRacing Ace M1 Series takes aim at disrupting the high-end gaming chair market. It has the same features as more expensive chairs. If you buy direct from GTRacing, you also qualify for an extended 5-year warranty.
That places GTRacing alongside Secretlab and AKRacing as the only brands offering 5-year protection.
Ace M1 Series style options
There are four different Ace M1 Series chairs to choose from. Below, we review each of the M1 Series chair styles. Use the above coupon codes to get $25 or €20 off.
GTRacing Ace M1 alternatives
As the Ace M1 is modeled after the Secretlab Omega, the Omega is the first viable alternative. GTRacing also offers two other Ace models worth considering.
Conclusion
The GTRacing Ace S1 is the best gaming chair under $200 on the market. In a similar fashion, the Ace M1 is the best pro esports chair under $300. No other chairs offer so much value for so little money. You get everything that the best chairs have.
That includes 4D armrests, a multifunction tilt-lock, and a deep backrest recline. The Ace M1 also stands out with industry-leading durability. Ace chairs are one of the few on the market that offer 5-year protection.
This model paves the way for more pro esports chairs priced under $300. It also puts pressure on big brands like Secretlab to keep innovating to stay ahead. If you need pro sitting support on a budget, nothing beats an Ace M1 Series gaming chair.
Ace M1 Black from GTRacing $329.99
The Ace M1 Series Black is also available on Amazon for $289.99. (Buying from third parties limits you to a 1-year warranty).