Connecting a video game console with a computer screen lets you play video games at a desk. Hooking up your Xbox or PS5 to a TV frees you to play games on the couch, floor, or bed. Given so many choices, what's the best console gaming setup for home users? To find the answer, this article considers both health and pleasure factors.
For the benefit of console gamers, PC gamers have already done the research and testing. The healthiest way to play video games is at a desk with a good gaming chair. Sitting in neutral positions with supported arms soothes the spine and surrounding muscles.
Here's a gorgeous Secretlab Titan 2022 Series setup including a high-end Magnus desk. It's a battle station at the height of formal seated luxury. It lets gamers enjoy themselves for long periods without back pain.
However, most people don't play video games for physical health reasons. Rather, many studies show that playing video games has a profound effect on mental well-being(1).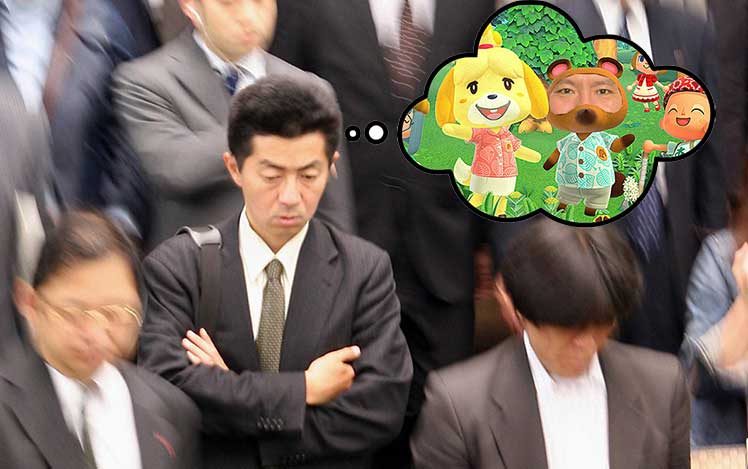 For example, a salaryman could play Animal Crossing after work. That will provide him with an easy escape from daily stress. Then, he can connect with his inner child and forget about his pressures. In that state of pleasure-seeking, healthy sitting habits fall by the wayside.
For people like him, console gaming is all about having fun. After sitting at a desk at work all day, gaming at a home desk might feel dreary. So let's run through the pros and cons of all options.
Best Home Setups for Console Gamers
There are five seating choices to play console video games at home. Here's our ranking of methods from the best to the worst:
Conclusion
A desk + gaming chair is the healthiest setup for long periods of console gaming. But after grinding at a desk all day, many office workers want to kick back and relax.
Most people do their relaxing in the living room — on the sofa. The problem with sofas is that they're too soft to provide stable body support. The softer the sofa, the worse the support.
If you feel stiff, sore, or weary after long sofa sessions, overworked muscles are the likely reason. So what's the best setup for console gamers? Based on this article's findings, none of the five options qualify. Each has at least one serious drawback:
Luckily, there's a sixth option that works with all five setup types: frequent breaks. Keep each gaming session shorter than 30 minutes to reduce all health downsides. Then, it won't even matter if you use the crappiest console gaming chair.
Getting out of an unsupportive chair to move around is all you need to enjoy healthy console gaming. Therefore, the best console gaming setup is whatever you enjoy most. As long as you adhere to frequent breaks, good gaming fun is yours to enjoy!
Boost Health And Happiness With Frequent Breaks
Footnotes