GTRacing is one of the OG cheap gaming chair brands. Since 2013, its Pro Series has reigned as one of the most consistently popular cheap gaming chairs. In 2020, the GTRacing Ace S1 debuted as a luxury upgrade to the Pro Series. That model had firmer padding, a memory foam lumbar pillow, and 4D arms. This GTRacing Ace S1 review covers the 2023 iteration. It's the same as the original, with 2D arms instead of 4D ones.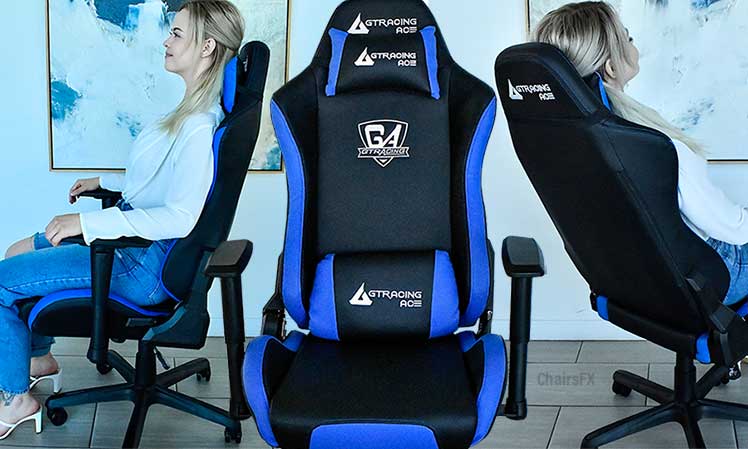 The GTRacing Pro Series is the longtime flagship of the GTRacing chair collection. It has 2D armrests, adjustable support pillows, mid-grade foam, and a rock-bottom price.
The GTRacing Ace S1 enhances that baseline build with a few luxury extras. The first is firmer padding than the Pro Series chair's squishier mix.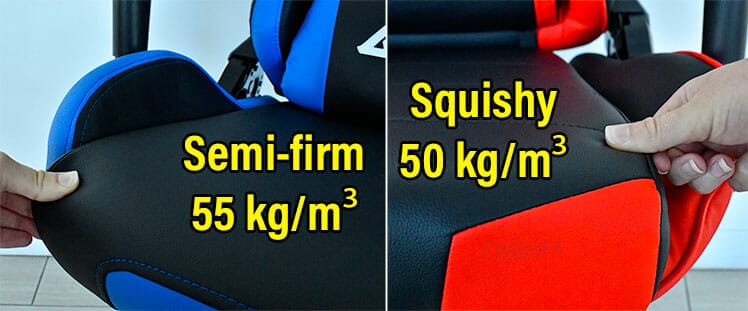 Firmer padding delivers superior postural stability. Over the long term, that yields greater comfort by reducing musculoskeletal stress.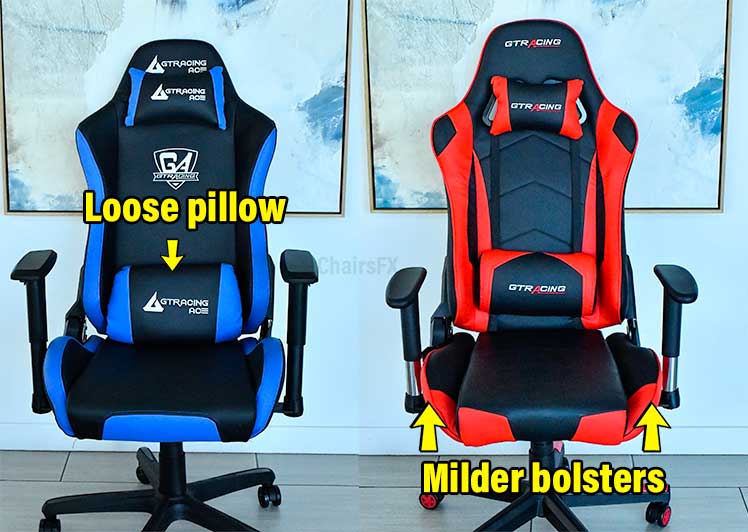 Side-by-side, other differences become apparent. The Ace S1 has smaller dimensions and sharper seat side bolsters. Its loose memory foam lumbar pillow also differs from the Pro Series version on straps.
So is the Ace S1 worth paying a bit extra for? This review assesses its pros and cons.
Ace S1 on Amazon Price not available
The GTRacing Pro Series is also available on Amazon for $109.99.
GTRacing Ace S1 Gaming Chair Review
The GTRacing Pro Series is one of the OG cheap gaming chairs. Since 2013, it's been favored for its comfortable support, ease of use, and rugged, tank-like build.
The Ace S1 is an upgraded 'luxury' version of that classic. This section compares its specifications against the Pro Series.
GTRacing Ace S1 Chair Conclusion
The Ace S1 is — in some ways — a nice upgrade over the GTRacing Pro Series. Its firmer padding delivers more consistent long-term support. The memory foam lumbar pillow adds more comfortable support than the Pro Series one.
On the flip side, the Ace S1 chair's dimensions limit its appeal. For one thing, its sharp bladed edges provide a narrow fit that's ideal for short bodies. However, based on our tests, the seat is too deep for sizes shorter than 5'8″.
Ace S1 on Amazon Price not available
Therefore, this chair is a good pick only for sizes 5'8″ to 5'9″ weighing less than 150 pounds. If you fall outside of that range, don't worry. You can use the Ace chair as a functional cheap gaming chair template:
Then, use our model as a sizing reference, plus the Ace chair's seat dimensions. Using those, you can browse other cheap gaming chairs to find a good fit.
Related: Best GTRacing Gaming Chairs In 2023