American furniture manufacturer OFM launched the Respawn brand of gaming chairs in 2017. Respawn makes affordable gaming chairs with unique features and designs. The Respawn 200 is also called the RSP-200. It's a mesh-backed chair with an advanced internal lumbar system. This Respawn-200 review analyses one of Respawn's best-selling chairs.
Given its low price and solid features, the Respawn-200 makes for a great starter chair. It offers basic adjustable functions that support healthy sitting. Its features don't compare to high-end luxury chairs, but they do the job.
Respawn-200 gaming chair overview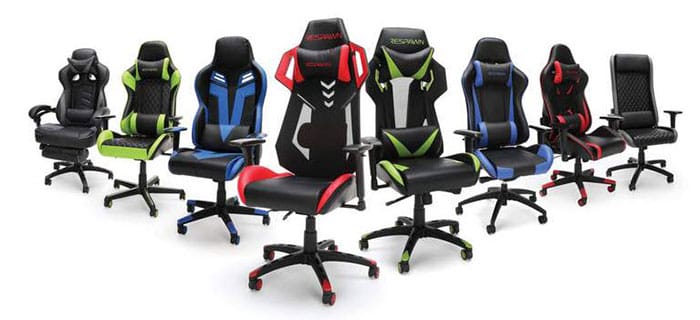 The Respawn-200 is an affordable chair with basic features yet complete customization control. You can adjust the height, armrests, lumbar support, and recline angle to as far as 130°.
Features
This chair offers basic features that should be enough to satisfy most casual gamers. Pros and full-time users will likely find limitations after a few weeks of use.
With pro-caliber chairs, there are enough adjustments to adapt the whole chair to your body. With mid-range chairs like the RSP-200, you will need to make adjustments as well. That usually involves taking breaks more often than you would in a more expensive chair.
Neck support pillow
Integrated lumbar support
2D armrests
5-point base with wheels
360-degree-swivel
Sizing
The RSP-200 has a 360-degree-swivel, reclining backrest, and compact dimensions. This model should fit average-sized adults with slim hips. The chair can adjust in height between 18.75″ and 22.25″.
Seat width & depth: 20″ (W) x 20.5″ (D)
Backrest height & width: 31″ (H) x 21″ (W)
Size rating: people 5'10" tall; up to 275 pounds
Pros and cons
Respawn chairs look sleek and futuristic. But beyond surface flash, these are basic, workmanlike chairs. They won't blow you away but effectively support good posture while you sit. Here's what we like and dislike about the RSP-200:
Pros
The Respawn-200 is a good but not great chair. What sets it apart from other cheap chairs are the unique features. The mesh backrest and attractive, but also serves to keep the chair cool. Also, the innovative lumbar unit resembles those on ultra-pricey Herman Miller chairs. Respawn's version isn't as advanced but achieves the same purpose.
For the price, the Respawn-200 offers solid value for money.
Cons
There's not much to complain about with the Respawn-200. These chairs ship fast and work as advertised. One minor niggle is the lack of instructions that come with the chair. The included manual explains how to assemble the RSP-200, but not how to use it. To get the most out of your investment, follow the steps in our detailed Gaming Chair User Guide.
Respawn-200 alternatives
All things considered, the RSP-200 is a solid budget option for most amateur and pro gamers. But, it doesn't have all the comfort features that some gamers look for in a home gaming chair.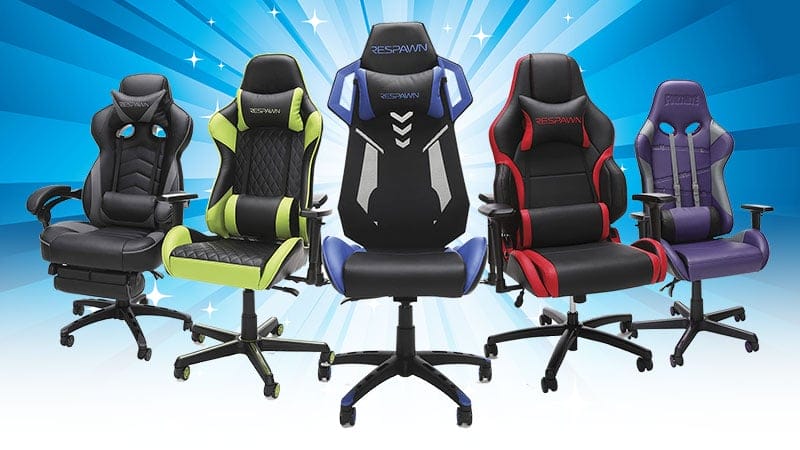 For alternatives to the RSP-200, start by checking out Respawn's other gaming chairs. Our Respawn Gaming Chair Brand Review covers all of their best models.
Respawn brand review: their best chairs
After that, check out our list of the best budget gaming chairs. Like the RSP-200, those models cost less than $200 but still provide great back support.
Conclusion
The Respawn RSP-200 by OFM is a solid gaming chair. It allows you to customize height, armrests, lumbar support, and recline angle.
It offers good value for money. Although it lacks high-end features, you still get solid comfort, style, and reliability.