London-based esports team Fnatic has partnered with Canadian chair brand Anda Seat. Anda Seat will provide custom team chairs for Fnatic players. The new chairs also go on sale to the public from July 15.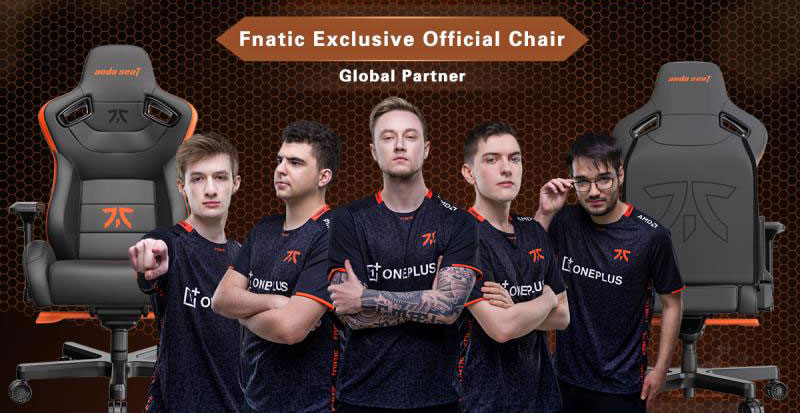 Based on total earnings, Fnatic is the fourth most successful esports team of all time. That means huge exposure for Anda Seat and the new Fnatic chairs.
Fnatic CEO Sam Mathews commented on the deal. "… we're excited to bring Anda Seat's excellence in ergonomic technology to both our players and our fans across the globe."
Fnatic special edition gaming chair
The Fnatic Edition chair comes in smooth bonded, scratch-resistant PVC leather. Like Anda Seat's other pro chairs, it's a big and tall model. Anda Seat rates it for users 5'9″ to 6'9″ with a weight capacity of 441 pounds.
North Americans can buy the chair for CDN $599 from Anda Seat's Canadian website. It's also available through Anda Seat's UK site, priced at £349.99.
Fnatic Special Edition features
Functionality: 4D armrests; 160° recline; seat angle tilt-lock.
Comfort: high-density 1-piece foam; neck and lumbar support cushions.
Warranty: lifetime Anda Seat warranty
About Anda Seat
Anda Seat is a Canadian company founded in 2007 as a luxury car seat maker. In 2016, they released their first gaming chair. In 2017, they set up their global headquarters in suburban Toronto.
They are Canada's most visible gaming chair brand, with a heavy local presence. In 2018, Andaseat was the only official gaming chair company to attended CES 2018. Anda Seat is also the only gaming chair sponsor for the Canadian International Auto Show.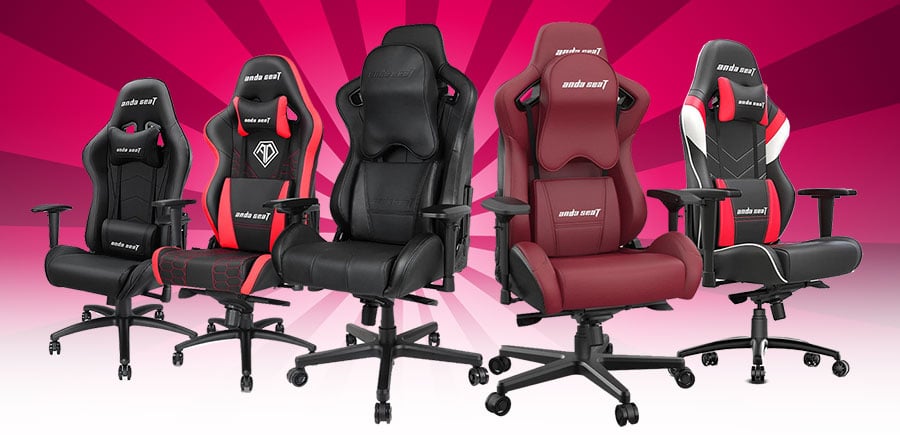 In 2020, beyond the Fnatic chair, Anda Seat makes five different chairs. To learn more about the Anda Seat gaming chair collection, check out our detailed review: